When you light a candle or spray perfume on your wrists, you allow your immediate space to be surrounded by a certain type of energy all day. Home and body brands know the importance scents play in people's lives, and have crafted fragrances with the power to change moods, stir feelings, and evoke memories.
In this Waldo's Friends blog post, we bring together a list of fragrance brands that go beyond simply smelling good. More importantly, they are safe for humans, and are kind to animals. We discuss:
The definition of cruelty free
The term cruelty free refers to commercial products that are "manufactured or developed by methods that do not involve experimentation on animals." The phrase first came about in 1959 when the English baroness Lady Muriel Dowding convinced fake fur manufacturers to use the label "Beauty Without Cruelty." In the '70s, the term gained traction in the USA with the help of Marcia Pearson and her group, Fashion With Compassion. 
The difference between cruelty free and vegan
Though they are both against animal exploitation, a product that is categorised as cruelty free is different from one that is labeled as vegan. The former is focused on not inflicting any pain or harm on all kinds of animals. Meanwhile, the latter is focused on its ingredients being derived from plants, minerals, and other natural sources instead of animals and their by-products. Common ingredients used in scents can come from beaver, civet, and even sperm whale secretions.
Because of this distinction, some fragrance products may be cruelty free but not vegan. Similarly, some fragrances may be vegan but not cruelty free.
How a fragrance brand can be considered cruelty free
A brand can be regarded as cruelty free when it meets all of these conditions:
Its ingredients, formulations, and products are not tested on animals at any stage anywhere in the world
Its suppliers guarantee that all the ingredients sold to the brand have not and will not be tested on animals
The products are not sold in countries that require animal testing
The brand does not allow governments or third parties to conduct experiments on animals using their formulations or products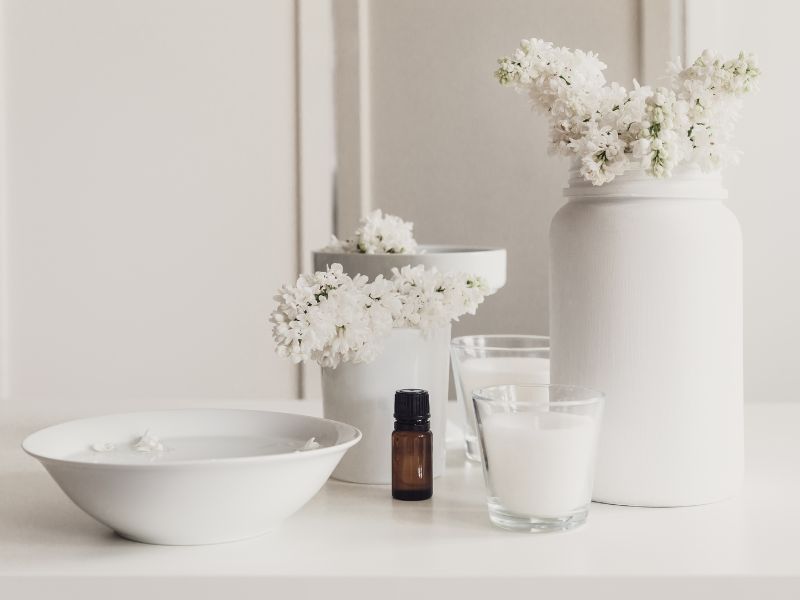 Aside from meeting these important requirements, a fragrance brand can work towards achieving cruelty free certification with the help of a third party organisation. The global Beauty Without Bunnies program by People for the Ethical Treatment of Animals (PETA), the Leaping Bunny program by the Coalition for Consumer Information on Cosmetics, and Cruelty Free International are just three not-for-profit institutions known for giving cruelty free certifications around the world. Additionally, it is worth noting that vegan organisations such as Vegan Action, Vegan Australia, and The Vegan Society require brands not to test their products on animals⁠—making them cruelty free!
The ways to tell if a fragrance brand is certified cruelty free
There are three easy ways you can tell if a fragrance brand is certified cruelty free. You can check:
1. The brand's website
Visit the brand's homepage, About Us page, Certifications page, or FAQs page to learn more about their stance on animal testing. If they do not mention any of the groups mentioned earlier or discuss cruelty free certifications, they may not be truly authenticated. 
2. The brand's packaging
Some brands willingly pay licensing fees to display trademarked logos that signify their certifications. Cruelty free logos typically feature an illustrated rabbit accompanied by the phrase "cruelty free" (PETA) or "not tested on animals" (Choose Cruelty Free). Don't be tricked by brands that create their own cruelty free logos to mislead conscientious buyers.  
3. Online databases of groups that give cruelty free certification
Compassionate shoppers can check the lists created and regularly updated by Cruelty Free International, Leaping Bunny, and PETA to find out if the fragrances they create are tested on animals. Aside from these websites, your country may have its own list of reputable organisations that give cruelty free accreditation.
When in doubt, reach out to your favourite fragrance brands and ask them! Most of them would be more than happy to explain their position on animal testing and build rapport with their customers.
Fragrance brands reviewed by Waldo's Friends
For this compilation, we rounded up home, body, and luxury brands that manufacture and distribute any of the following: air fresheners, body mists, candles, diffusers, essential oils, incenses, linen sprays, perfumes (eau de toilette and eau de cologne), and room sprays. Check back periodically to see this list grow!
Certified cruelty free:
Not cruelty free:
Help end product testing on animals by supporting certified cruelty fragrances! Aside from this olfactory category, you can check out the certified cruelty free skin care, hair care, makeup, household, and body care brands curated by Waldo's Friends!