Waldo's Friends has made it one of its missions to update animal-loving readers about ethical brands that have taken the cruelty free stance. In the past, we've already rounded up certified animal test-free skin care, hair care, makeup, and household products. And now, we're proud to share our list of body care products that are not just safe for people to use, but are also kind to animals! 
Before revealing our list, we dive deep to find out:
What does "cruelty free" mean?
"Cruelty free" is a phrase that was first used in relation to Lady Muriel Dowding, an English baroness who persuaded fake fur manufacturers to use the label, "Beauty Without Cruelty." It is defined by multiple sources as a commercial product or something that is developed without being tested on animals. 
How can a body care brand be truly cruelty free?
To be considered cruelty free, a body care brand should make a commitment to manufacturing products without the involvement of animal testing at any stage.
A body care brand must meet all these conditions to be considered cruelty free:
None of its raw ingredients are tested on animals by the brand or its supplier
None of the formulations or final products developed are experimented on animals
No third party (working on the brand's behalf or with their knowledge) tests the body care products on animals anywhere in the world
None of the body care products are sold in countries that have mandatory animal testing laws
Over the years, more and more body care brands and companies have chosen to go cruelty free. They've taken out animal testing in the entire process and replaced these helpless creatures with lab-grown cell cultures, healthy or diseased human tissues, and even willing human volunteers. Some companies have even committed to only using human-safe ingredients verified by trusted organisations.
Why should I support certified cruelty free body care products?
It's easy for a brand or company to target conscientious consumers by riding the cruelty free bandwagon. It can do so by publicly stating it "does not test on animals" on its website without showing credible proof, or displaying its own cruelty free logo on their products and packaging. 
When you purchase a body care product from a certified cruelty free brand, you can be assured that the item you are applying on your body was never and will never be experimented on animals. A third party organisation has reviewed the brand or company's documents and processes to attest its cruelty free claims.
How can I tell if a body care brand is certified cruelty free?
There are many non-profit groups around the world that regularly certify if a brand or company is cruelty free. The most established ones include Coalition for Consumer Information on Cosmetics (which runs the popular Leaping Bunny program), Cruelty Free International, and People for the Ethical Treatment of Animals (PETA). Each organisation has its own set of requirements that brands and companies must comply with to be able to remain on their roster. At present, there is no international law requiring body care brands and companies to get cruelty free certification, so those that have certifications willingly volunteered to undergo accreditation.
The quickest way to check if a body care brand is certified cruelty free is if it displays the logo of a trusted cruelty free organisation on its website or on its packaging. However, not all brands choose to use a certified cruelty free logo since it may incur additional cost. Another way to verify certification is to search for a specific brand on these online databases: Cruelty Free International, Leaping Bunny, and PETA. Consumers can also read through the body care brand's FAQs, Certifications, and/or About pages. They can also personally reach out to the brand via email or social media to ask about the brand's cruelty free certification.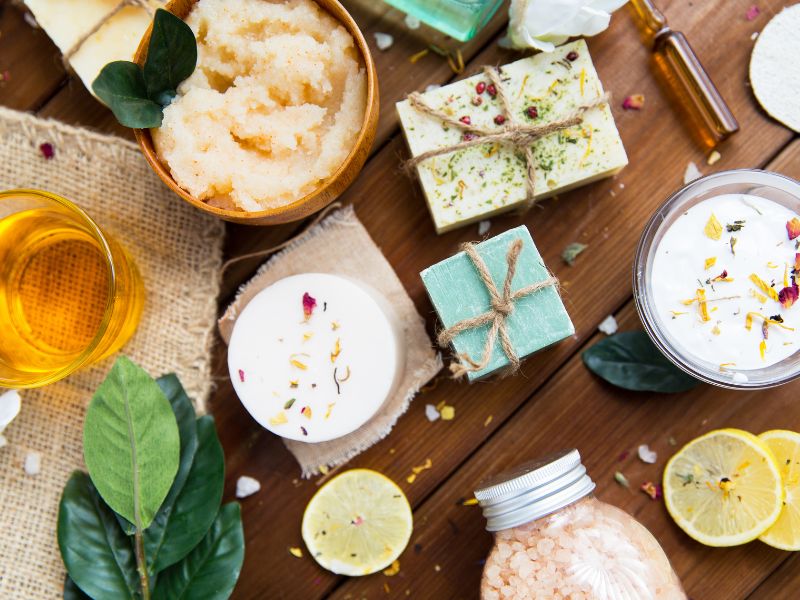 Which body care brands are certified cruelty free?
For this compilation, we've included brands that manufacture body care products such as body scrubs, deodorants, shower gels, hand soaps, and body lotions. Our certified cruelty free body care brands include:
Share this blog post with fellow animal-loving shoppers and feel at ease knowing that these body care brands have responsibly made their products. When more people support and buy cruelty free products, there is a greater chance that more brands, companies, and governments will make the mindful switch to non-animal testing practices.