Many people continue to spend most of their time at home, reinventing their sanctuary as spaces for learning, working, and pursuing hobbies. Homeowners turn to cleaning products to keep their homes protected from COVID-19 and other germs, but the conscientious buyer goes beyond well-known brands to support ethically made and environmentally friendly products. In this cruelty free blog post, we'll tackle:
What does it mean to be cruelty free?
Cruelty free is all about the protection of animal rights. It is defined by Merriam-Webster Dictionary as something "developed or produced without inhumane testing on animals." The ban on animal testing for cosmetic products started in the United Kingdom in 1998, which inspired other countries to follow suit and cruelty free organisations to be formed.
Sadly, The Humane Society of the United States reports that approximately 100 million animals—such as birds, mice, rats, cats, dogs, guinea pigs, hamsters, pigs, primates, rabbits, and sheep—are still being used in experiments to check the so-called safety and effectiveness of products. Items for the kitchen, laundry, bedroom, bathroom, and gardening that may be tested on animals include laundry powders, oven cleaners, lavatory bleaches, wipes, glass cleaners, and dish soaps.
How can a household product be considered cruelty free?
A household product can only be considered cruelty free if:
Its raw ingredients are not tested on animals
The formulations (at any stage of production) are not experimented on animals
Its final product is not tested on animals
Animal testing for the ingredients, formulas, and final product is not done at any stage anywhere in the world by the company, its supplier, or by any third party
A household brand or company can be considered cruelty free if all of its products meet the aforementioned requirements. On top of that, the brand or company should not be importing products to countries that still enforce mandatory animal testing.
How does a brand or company get cruelty free certification?
There is no international law that requires household brands and companies to verify their cruelty free claims. Nevertheless, many choose to turn to trusted organisations to receive certification and demonstrate their commitment against the use of animals in product testing. Depending on which group they turn to, the brand or company is required to submit official documents and prove that it does not conduct tests on animals.
Popular institutions that provide cruelty free certification include Beauty Without Bunnies (by People for the Ethical Treatment of Animals), Leaping Bunny (by Coalition for Consumer Information on Cosmetics), Cruelty Free International (which has partnered with Leaping Bunny), and Safe Cosmetics Australia.
Additionally, aside from verifying that products do not contain animal ingredients or by-products, vegan organisations such as Vegan Action, Vegan Australia, and The Vegan Society also guarantee that household products have not been tested on animals. This coincides with the commitment of veganism to prevent all forms of exploitation of and cruelty to animals.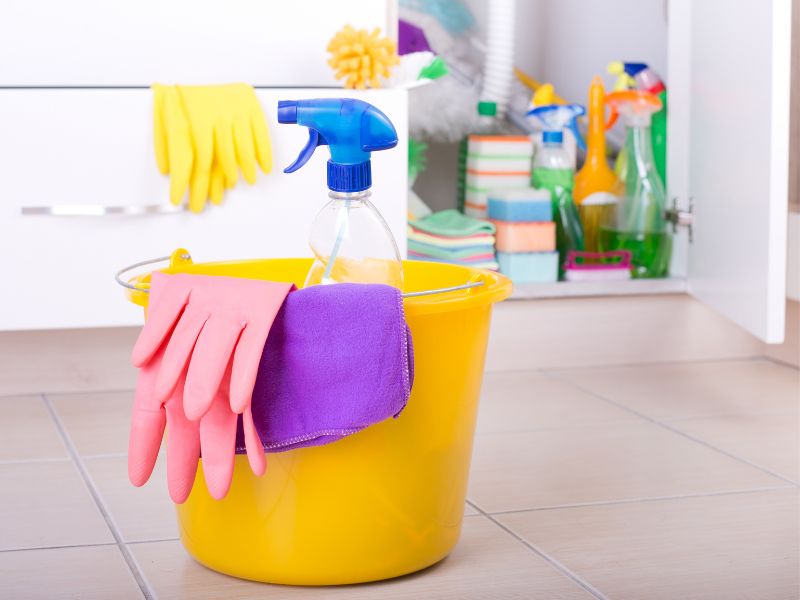 How can I tell if a brand or company is certified cruelty free?
To determine that a brand or company is certified cruelty free, you can visit their official website to read up on their third party certifications. Some brands also pay an extra fee to display globally recognised cruelty free bunny logos on their product packaging.
Additionally, you can do a quick search on these websites to find a particular household brand or company:
Remember that these lists are updated regularly and may only cover certain territories. They may not include your favourite brand if it has chosen not to renew its certification. For example, Leaping Bunny only certifies cosmetic, personal care, and household products based in the US and Canada. Its program requires an annual commitment of membership.
Which household brands are truly cruelty free?
Waldo's Friends is on a mission to provide information to help you make more informed and more ethical shopping choices. We've listed down all the household brands we've reviewed and verified as cruelty free:
Cruelty Free Household Brands
Non-Cruelty Free Household Brands
Keep your home squeaky clean and your family protected by supporting these cruelty free household brands. If you're searching for cruelty free and vegan household options, you can turn to this list for more information. Aside from cleaning products, we've also rounded up certified vegan and cruelty free makeup, skin care, and hair care brands. Check out our blog and get more ideas on how you can shop responsibly.