Now more than ever, we rely on household products to keep our homes sanitised and COVID-free. Many people turn to well-known brands to clean their spaces, not knowing that these disinfecting products have ingredients that are not animal and environment friendly. In this Waldo's Friends blog post, we delve into:
Different types of household products
As the name implies, these products are used around the home: kitchen, laundry, bedroom, bathroom, and more. From surface cleaners to grease removers, the wide range of items for "cleaning, carpentry, auto repair, gardening, and many other household uses can contain ingredients that can harm you, your family, and the environment."
Examples of potentially toxic chemicals include lye (a basic ingredient in oven cleaners), sodium hypochlorite (found in bleach), and phosphate (common in dishwashing detergents). As such, they should always be used as directed and stored properly—always kept away from young children and pets.
What makes a household brand cruelty free
A term associated with the animal rights movement, cruelty free means that a product was made without testing on, harming, or killing helpless animals. A brand can be considered cruelty free if all of its raw ingredients, formulations, and final products are not experimented on animals. Neither should suppliers or anyone on their behalf test the goods at any stage anywhere in the world.
Products that are imported into countries that have mandatory animal testing laws cannot claim to be cruelty free since they are granting governments and their representatives permission to test their items on animals. However, some brands have circumvented China's animal testing laws by directly selling products to customers through cross-border e-commerce.
What makes a household brand vegan
Veganism is the "practice of abstaining from the use of animal products, particularly in diet, and an associated philosophy that rejects the commodity status of animals." When a household brand is considered vegan, it implies that their products do not include animal-derived ingredients or by-products. Examples of animal-derived ingredients commonly found in household products are tallow (rendered beef or mutton fat), caprylic acid (derived from milk), and oleyl alcohols (sourced from fish). Instead of animal-based ingredients, vegan household brands are committed to only using plant-based sources.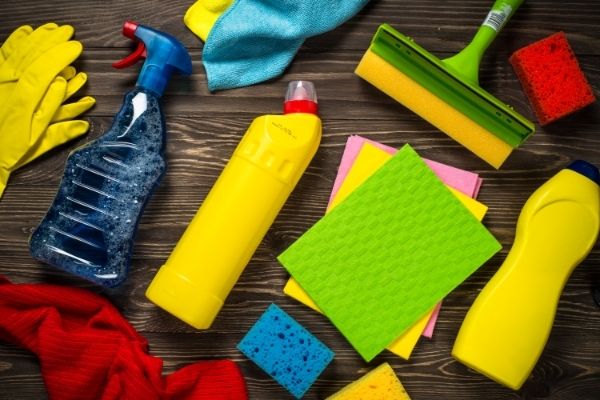 How to verify if a household brand is cruelty free and vegan
It is easy for a household brand to claim it is cruelty free and/or vegan. However, it takes commitment on their end to prove their claim. One way of doing so is by getting third party certification from trusted non-profit organisations. Groups that certify cruelty free products and companies include Beauty Without Bunnies, Choose Cruelty Free, and Leaping Bunny (with the two latter brands now working side by side). Meanwhile, internationally recognised vegan certifying bodies include Vegan Action, Vegan Australia, The Vegan Society, as well as Beauty Without Bunnies. The brands and companies that volunteer to get certified must pay corresponding fees to the organisation of their choice. They must also present papers and follow specific requirements to gain certification periodically. 
Supporting cruelty free or vegan household brands is a personal preference. When you choose to buy a household product that is both certified cruelty free and vegan, you have the assurance that it was made without harming animals and, at the same time, does not contain animal-derived ingredients and by-products.
To verify that a household brand is both cruelty free and vegan, you can:
Visit the brand's website and look for its listed certifications. This can usually be found on their about us page, partners page, certifications page, or FAQs page. 
Check the brand's website for globally recognised cruelty free and vegan logos. However, remember that some certified brands do not pay additional licensing fees to use an organisation's logo on their website or packaging. Also, be wary of companies that design their own cruelty free or vegan logos to trick you into buying their products.
Review their product description. Many brands are completely transparent, even revealing where or how their ingredients are sourced. Note that some brands may not be 100% vegan, but manufacture certified vegan products. 
Do a quick search on Beauty Without Bunnies, Choose Cruelty Free, Leaping Bunny, The Vegan Society, and Vegan Action. Their lists are regularly updated, so some products, brands, or companies may no longer be posted after their certification expires.
Check if their products are physically sold in mainland China or other countries that still conduct animal tests. 
Your options for cruelty free and vegan household brands
Shop wihout guilt and support these certified cruelty free and vegan household brands wherever you live in the world:
Bookmark this page to check back on our growing list of cruelty free and vegan household brands! You can also browse through lists of certified vegan and cruelty free cosmetics and skin care on our blog.