Being a responsible shopper is not just about supporting local entrepreneurs or choosing products made from all-natural ingredients. It's also about being aware of where the ingredients came from, how they were sourced, and how they may affect your body as well as the world you live in. More and more environmentally conscious skin care companies are committed to manufacturing products that are safe for the skin and, at the same time, are ethically and sustainably made. This commitment includes guaranteeing that the ingredients are vegan approved and certified cruelty free.
In this Waldo's Friends post, we discuss:
What it means to be a vegan skin care brand
Veganism is a way of living that's focused on excluding all forms of exploitation and cruelty to animals. This philosophy is all about not using animals for food, clothing, entertainment, and other purposes.
When a skin care brand or company calls itself vegan, it should only use plant-based ingredients for its formulations. Ingredients such as glycerine (found in soaps and moisturizers), casein (for facial treatments), and squalene (used for deodorants) should not be included in any of their products since these are taken from animals or animal by-products.
TIP: Check out PETA's comprehensive list of animal-derived ingredients to avoid, and find out what their vegan-friendly alternatives are.
What it means to be a cruelty free skin care brand
Supporting cruelty free brands goes hand in hand with following veganism beliefs. However, the two concepts are not entirely the same. Cruelty free involves developing and manufacturing products without testing their ingredients, formulations, and products on animals at any stage. This is extended to their suppliers that may conduct their own tests, and governments or third parties that may test products on their behalf. Additionally, to be deemed truely cruelty free, a brand's items should not be sold in countries such as China that have mandatory animal testing laws.
Therefore, if a skin care brand does not allow testing on animals but uses animal-derived ingredients, it would only be considered cruelty free but not vegan.
Organisations that certify if a skin care brand is vegan or cruelty free
Though there is no one globally recognised institution that gives vegan and cruelty free certifications, there are many trusted organisations that verify if a brand is vegan or cruelty free. The most popular ones include The Vegan Society, Vegan Action, Choose Cruelty Free, Leaping Bunny Program, and Beauty Without Bunnies. These non-profit organisations have their own set of standards that brands and companies must follow to gain certification. 
The Vegan Society and Vegan Action both work to certify vegan products instead of companies as a whole. They encourage companies and brands to develop vegan-friendly products to make them more accessible and affordable to the broader audience. On top of giving vegan accreditation, Vegan Action requires no animal testing to be done on ingredients and products that they certify—automatically making these cruelty free.
Since June 2021, Choose Cruelty Free International has worked together with the Leaping Bunny Program to verify cruelty free cosmetics, personal care, household, and cleaning products. Meanwhile, PETA's Beauty Without Bunnies gives cruelty free certifications as well as vegan certifications to various companies.
To get vegan or cruelty free certification, a brand or company must willingly file an application, share their documents, disclose their ingredients and processes, undergo auditing, and pay the corresponding fees. Since these accreditations are voluntary and are an added cost, not all skin care brands (especially smaller businesses) apply for vegan and cruelty free certifications. There may also be additional fees to using the accrediting organisation's vegan or cruelty free logo, so not all certified skin care brands choose to use them on their packaging.
How to tell if a skin care brand is vegan and cruelty free
It's not enough to trust a brand when they claim they are vegan and cruelty free. Go the extra mile in guaranteeing that they fall under both categories by:
Reviewing the list of ingredients they use and making sure they do not include animal-derived ingredients or by-products 
Looking for their certifications (search for your favourite brands on PETA, Choose Cruelty Free, Leaping Bunny, The Vegan Society, and Vegan Action)
Visiting their website or emailing them to ask for their stance and accreditations
Finding out if they sell their products in countries that require animal testing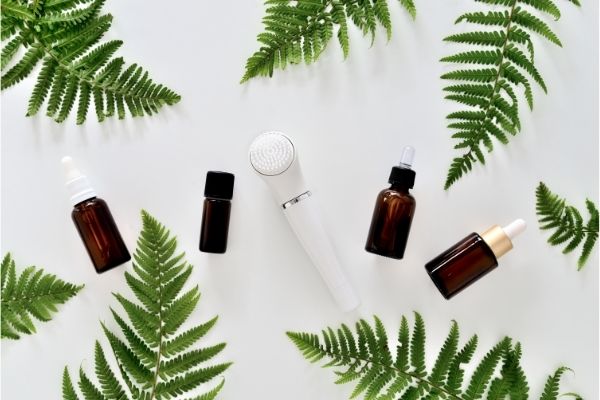 Vegan and cruelty free skin care brands you can support
We're all for ethically manufactured skin care products that are safe for the skin and care for animals completely. To help you shop without worry, we've listed down the skin care brands that are certified vegan and cruelty free. (Please remember that for some brands, only particular products are vegan friendly.)
We are constantly updating this list, so check back regularly to see if your favourite brands have been added to this vegan and cruelty free skin care list. To discover cosmetic brands that are both vegan and cruelty free, check out this list. You can also look through our vegan-approved gift guide!