All over the world, animal rescue groups make it their mission to save abandoned, abused, orphaned, and stray pets and find them forever homes. Many volunteers join the cause to help make this dream a reality, from running the day-to-day operations of a no-kill shelter to soliciting donations from corporations. Equally important in the rescue process is foster parents—individuals who are willing to temporarily care for animals. Thinking of becoming a dog foster parent? Read on to discover:
What is dog fostering?
Dog fostering involves providing a safe, nurturing environment for a rescue pooch until he is ready for adoption. This short-term setup is ideal for people who crave canine companionship, but cannot commit to permanently adopting a dog.
There are many reasons why rescue dogs need foster homes. Some rescues do not have shelters where they can house the rescues. Therefore, they need the assistance of foster volunteers to keep these animals safe. In other cases, dogs cannot handle being in kennels. The loud and busy environment causes some of them to become stressed or display aggression. Meanwhile, other canines have unique medical conditions that require close supervision. Dogs in the midst of a cruelty court case may also be placed under protective custody.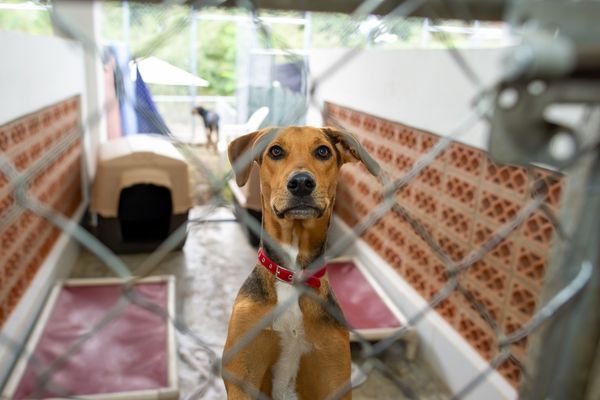 What kinds of dogs can be fostered?
Foster dogs come in all shapes, sizes, and ages. Cute, adorable puppies are probably what you initially thought of. But in reality, not everyone is equipped to handle the energy of young pups and the constant training needed to turn them into properly behaved pooches.
TIP: If you're already fostering puppies, check out our crate and potty training guides!
Pregnant dogs or those that just gave birth and their newborns may thrive better under the care of a foster instead of staying at the shelter. Similarly, rescue dogs that are older, have been operated on, or recovering from an illness would appreciate staying with a doting foster who can make them feel comfortable. Even dogs with socialisation or behavioural issues can be guided by a more patient and firm foster parent.
When fostered in loving homes, rescue dogs can become confident, social, and well-trained canines that have greater chances of being adopted. Being fostered can also improve their overall health and reduce their risk of contracting kennel diseases. Without the need to fight for attention, pooches with shy dispositions can even let their true personalities shine.
Who can foster a dog?
Anyone who loves animals, especially dogs for that matter, can become a foster carer. Previous experience with animals is a plus, and this includes caring for your own pets. But beyond a love for canines, a foster should have the time, energy, and a safe and secure space to nurture a dog.
Fostering may take as short as two weeks or extend up to six months based on the canine's needs. Throughout that period, you should be able to feed, play, groom, and attend to him on a daily basis. Your housemates or family members living under the same roof should be informed of your intent to foster, and be willing to help out when needed.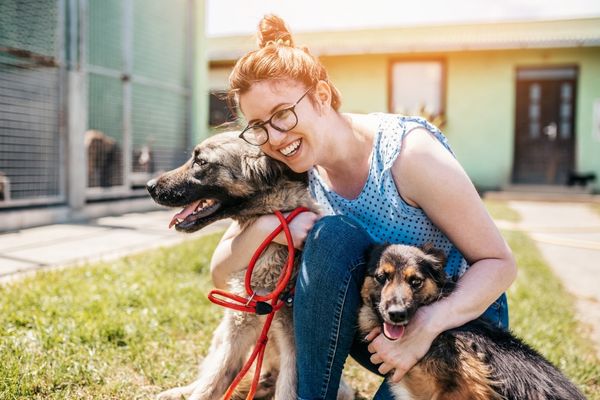 Depending on the animal rescue you want to support, the organisation may have more specific requirements for foster carers. Some rescues such as the RSPCA Victoria need applicants to be at least 18 years of age. Others require fosters to have the ability to transport animals for their vet checkups. Most groups ask volunteers to submit regular reports on the health and behaviour progress of their foster pets.
What do you need to foster a dog?
Interested volunteers are asked to answer an application form that reveals their information and intention for fostering. Pertinent questions include the foster's work and living situation, other occupants and/or pets, and areas of the house the dog will have access to. Some rescues try to match the type of dog (by age, size, or medical commitments) based on the person's home type, schedule, lifestyle, and fostering experience.
Dog rescues may also require their prospective carers to undergo training. This is to guarantee that they are fully equipped to care for the rescue dogs. The training covers various situations such as setting up the pet's space and knowing what to do when an emergency arises. A great thing about fostering for a rescue is that they offer loads of support through experienced volunteers and partner vet clinics. They're just a call or text away, or can share ready-made guides to help new foster parents.
Food and other supplies may or may not be completely covered by the animal rescue, so it's important to clarify things beforehand. A puppy starter kit would typically need a carry crate, training crate, bed, pet loo, feeding and drinking bowls, grooming tools, food and treats, and outdoor supplies. This includes the dog's collar, harness, and lead. Toys, whether store-bought or homemade, can also help keep foster dogs active and entertained.
The health and well-being of the foster dog is the top priority, so the animal rescue usually pays for his medical care and veterinarian costs. This includes general checkups, spay or neuter procedures, vaccinations, and emergency care. However, this may not include the cost of transporting your foster dog to and from the vet.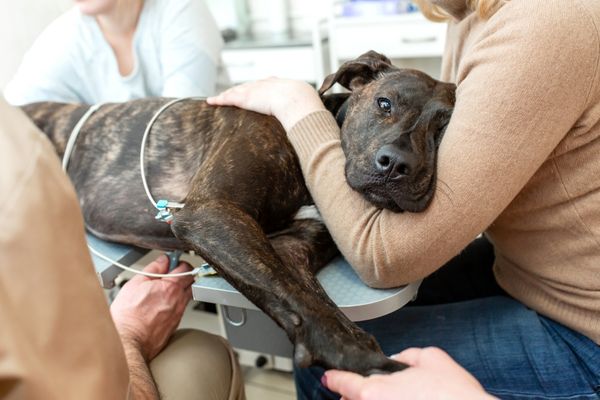 What other questions should you ask before fostering a dog?
Ask yourself these questions before fully committing to fostering a dog:
Do I have the capacity and the patience to teach a dog obedience and general manners? (Dogs from shelters may lack basic skills and/or have not been toilet trained.)
Will I be able to handle it if a dog has behavioural issues? (Almost 50% of pets surrendered to shelters are due to behavioural concerns that their owners could not manage. Anxiety, fear, and phobias may also be present in rescue dogs.)
Can I financially provide for the dog? (Some Australian states require volunteers to get a pet foster carer permit or an excess animal permit. This will incur additional costs not typically covered by an animal rescue.)
Will my pet and/or children be comfortable with having a foster dog around? (Some pets may display anxiety, reactivity, and aggression issues with dogs they are unfamiliar with. Small children may also be fearful of large or noisy dogs.)
Am I open to fostering more than one dog? (On some occasions, a bonded pair or a litter of puppies need to stay in one foster home.)
Will I be travelling soon? (Certain factors can extend the fostering period such as the adoption falling through or the dog recovering slowly from the illness.)
How can I start fostering a dog?
Explore our shelter finder and find rescues across Australia. Whether you're living in Adelaide, Brisbane, Canberra, Melbourne, Perth, or Sydney, you'll surely find a local animal rescue that needs dog foster parents.
Dog fostering is a rewarding experience that will not just benefit the foster dog you care for but will also change your life. Read these inspiring stories from dog fosters that'll urge you to take the plunge.