As pawrents, we've all fallen under the marketing spell of the "hottest" pet toys and bought them for our furbabies… only to find them ignored and gathering dust in a corner. Instead, our pets have found joy in the simplest of things, such as an old teddy bear or a tattered paper bag that has seen better days. This only proves that animals are not always into new and expensive baubles. They can have a grand time with customized, repurposed playthings. They just want someone to play them with. (Hint, hint—that's you! Put that phone down and make your fur-kid your number one priority come play time!)
The next time you're thinking of buying a toy for your four-legged furball, why not make him one instead? These do-it-yourself toys are affordable options that'll keep him active and entertained for hours.
DIY Toys for Cats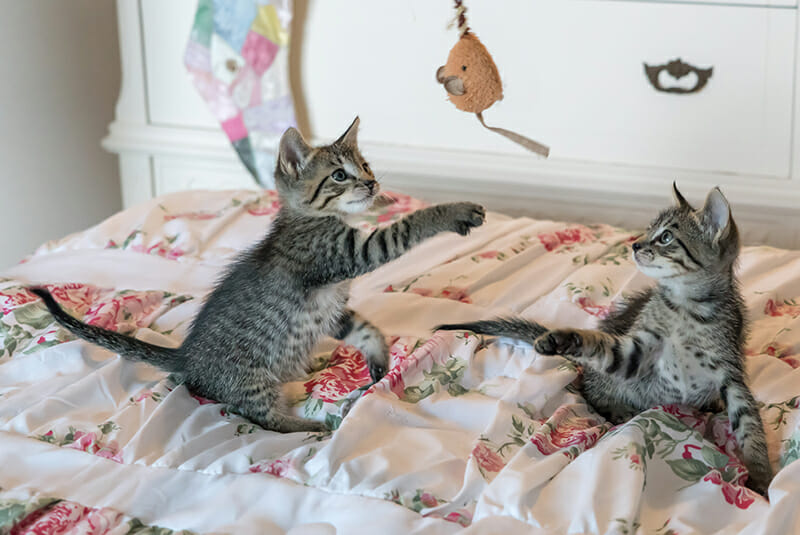 1 Toilet Paper Roll Toys
Breathe new life into your empty paper toilet rolls by turning them into balls your cat can play with endlessly. With just a nifty pair of scissors, Catster suggests making paper balls out of four rings, which can then be filled with treats. Depending on how many empty toilet paper rolls you have, you can also turn a couple of rolls into a sunshine toy, a treat rattle, or even a treat puzzle.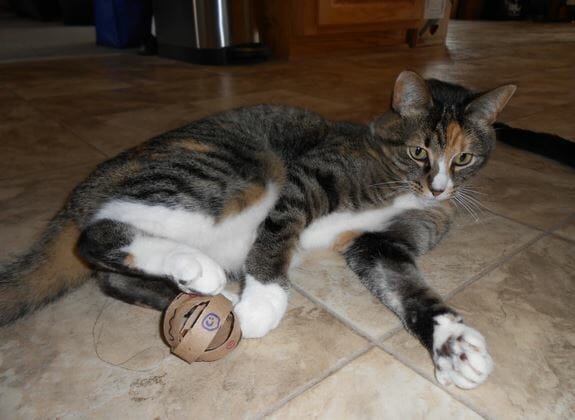 2 Kitty Playspace
Create a special haven for your cat filled with his favourite toys, all dangling at paw's length. With just a heavy-duty cardboard box, art materials, and toys in different sizes, textures, and tints, Cuteness.com teaches you how to construct this seven-step playspace that will surely become your kitty's new hangout.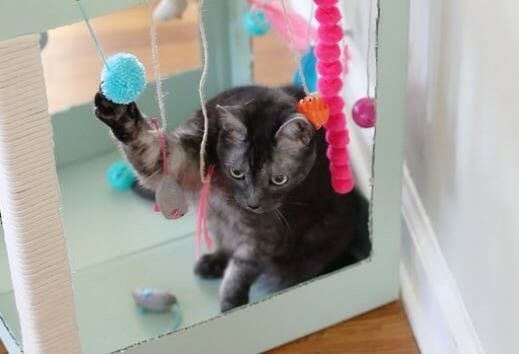 3 Pipe Cleaner Toy
Got some excess pipe cleaners from your kid's art tools? It only takes a few minutes to reshape these shiny, multi-coloured wires into something new. Get cool ideas from Hubpages, and enjoy twisting and bending them into unique shapes such as a ball or spring. (Caution: Make sure to watch your cat while he plays with this toy. Your cat should not chew on the tiny hairs that make up the pipe cleaners.)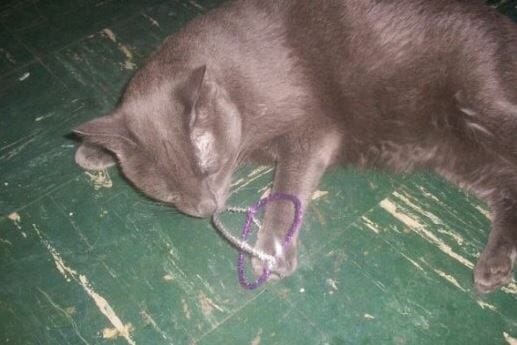 4 Sock Fish Toy
An old sock, soft packing paper (or something you can use to stuff the sock), and a permanent marker are all you need to create a fish-shaped toy for your cat. Elise Xavier of KittyClysm promises that this DIY toy is quick and easy for cat pawrents to do (you can make it in three steps!) but provides countless hours of entertainment for your cat.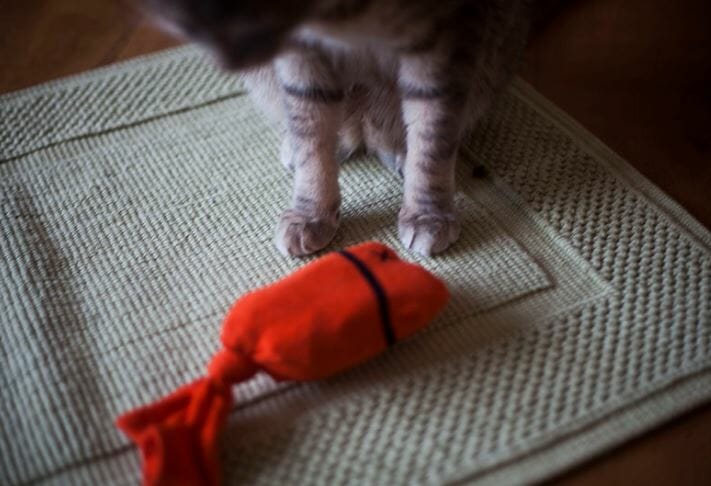 5 Cardboard Cat House
If you have tons of boxes and art materials lying around, why not design a beautiful home for your cat? Heidi of Happiness is Homemade shows you what you can do with a plain cardboard box, cardboard sheet, utility knife, metal ruler, hot glue gun, and embellishments. (You can also create an epic, multi-level cat playhouse following Martha Stewart's tutorial!)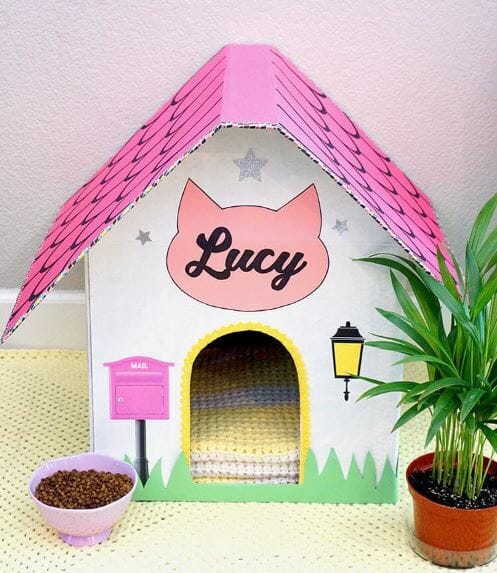 6 Feather Cat Toy
This store-bought toy usually gets the most beating because of all the clawing and tuggingwhen your cat plays with it. Crafty mom Jamie makes a feather cat toy in just six steps. Look around for these materials at home (long stick or wood dowel, feathers, small bells, string, and glue) or buy them at your nearest craft shop so that you can make this affordable, attention-grabbing alternative again and again.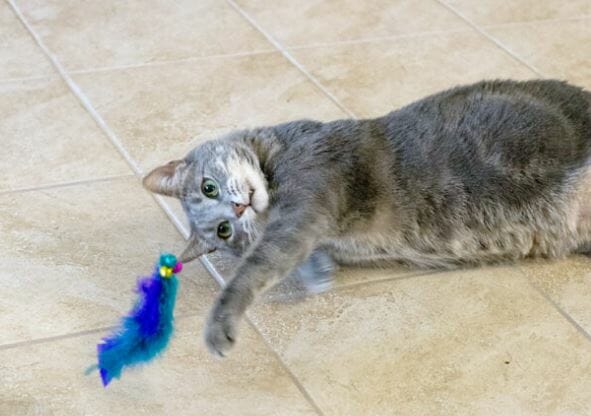 DIY Toys for Dogs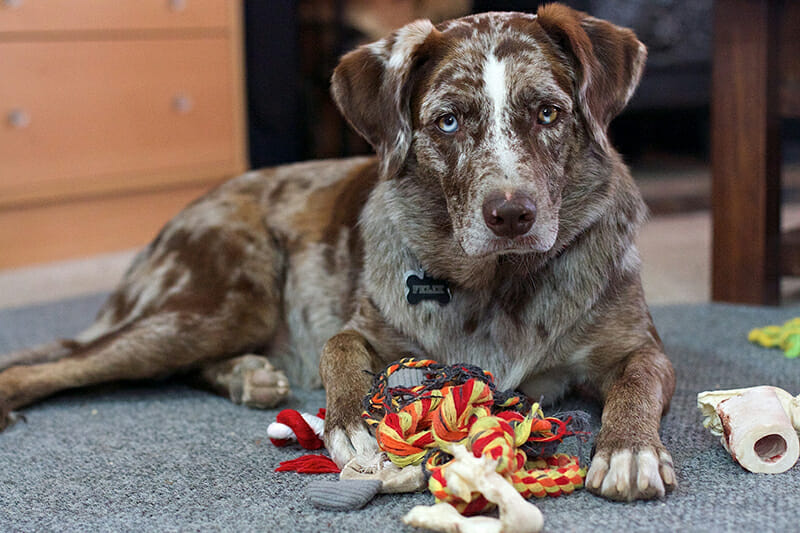 1 Tennis Ball Puzzle Toy
You're three easy steps away from creating a mentally challenging toy for your dog. Using a sharp knife, carve out an S or a cross shape on your tennis ball. This will unleash kibble once your dog has figured out how to "unlock" the felt-covered puzzle.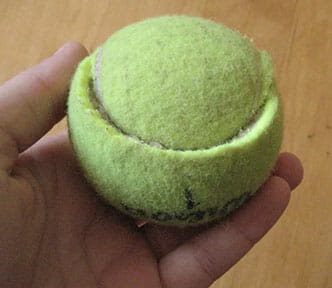 2 Braided T-Shirt Toy
A pair of scissors and old shirts are what you need to whip up a tug-tastic toy for your pooch. BarkPost suggests using two or more tees in different colours and designs. That way, the hues and prints pop out after the shirts are cut into strips and interlaced with each other.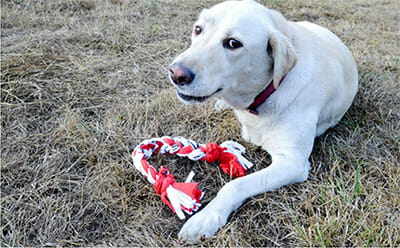 3 Squeaky Doggie Bone
Don't throw away the squeaker from the stuffed toy your pup just recently destroyed! Let it live to see another day by inserting it inside a new handmade plushie that your dog can play with. With a sewing machine, needle, thread, and your chosen fabric, Laura Griffin teaches you how to make this delightful bone-shaped toy with chew ties.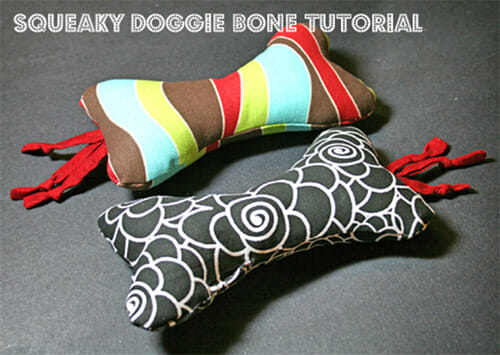 5 Toilet Roll Boredom Buster
Keep your dog entertained through a mentally stimulating homemade toy by Dogue that will reward his efforts. Simply fill a box or container with empty toilet paper rolls, add a few of his favourite treats, and have a laugh while watching your pooch go at it!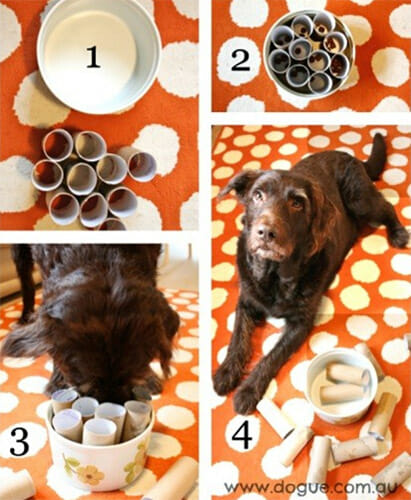 5 Dog Flirt Pole
A training tool that encourages your dog to chase and catch his prey, a flirt pole is said to improve his physical and mental skills with regular use. Medium to large-sized dogs will benefit from this inexpensive DIY toy consisting of a long PVC pipe, sturdy rope, and a chew toy.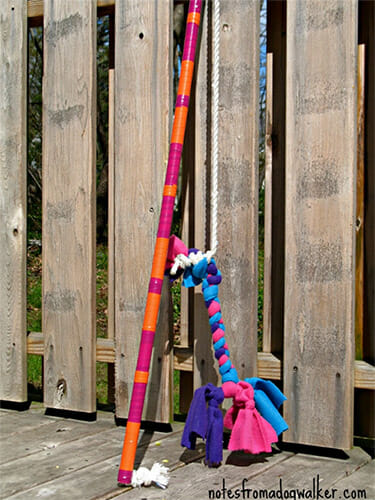 6 Plastic Bottle Dog Toy
Turn a recyclable plastic bottle into a crinkly toy for your pet! Wrap it up in a yard of fabric (the more colourful, the better) and secure it with cut pieces of cloth. Make sure the soft material goes beyond the bottle cap area, then create mini braids for your dog to chew and tug at.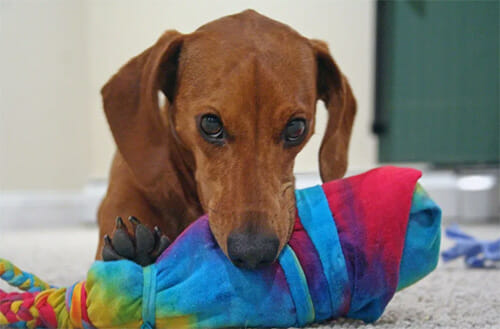 Try your hand at creating these fun and easy toys and let us know which one your four-legged friend loved playing with the most! Always remember to watch over your pets when they are playing with these handcrafted toys to guarantee they're having fun in the best and safest way possible. 
Discover other things you can create for your pet in our blog! Make a fun catio for your cat or a sensory garden for your dog.