Are you looking for ways to spread the word about your rescue animals? Whether they're in need of temporary care or ready for adoption, you can let everyone know about it by posting your rescues on our brand new and absolutely free pet rescue listing platform.
As an ACNC-registered not-for-profit, Waldo's Friends strives to give our full support to animal rescuers and foster carers throughout Australia. The Pet Finder is our latest offering intended for everyone—from new rescue volunteers and long-time shelter owners in need of extra hands to curious parties interested in fostering or adopting animals.
With this step-by-step guide, you'll discover:
How to post a new pet listing on our Pet Finder
First off, you'll need to create a shelter account. Get details on how to do it by reading this blog post and registering now. 
After your account has been verified, follow these steps to create a new listing:
Step 1: Sign in to your Waldo's Friends shelter account here.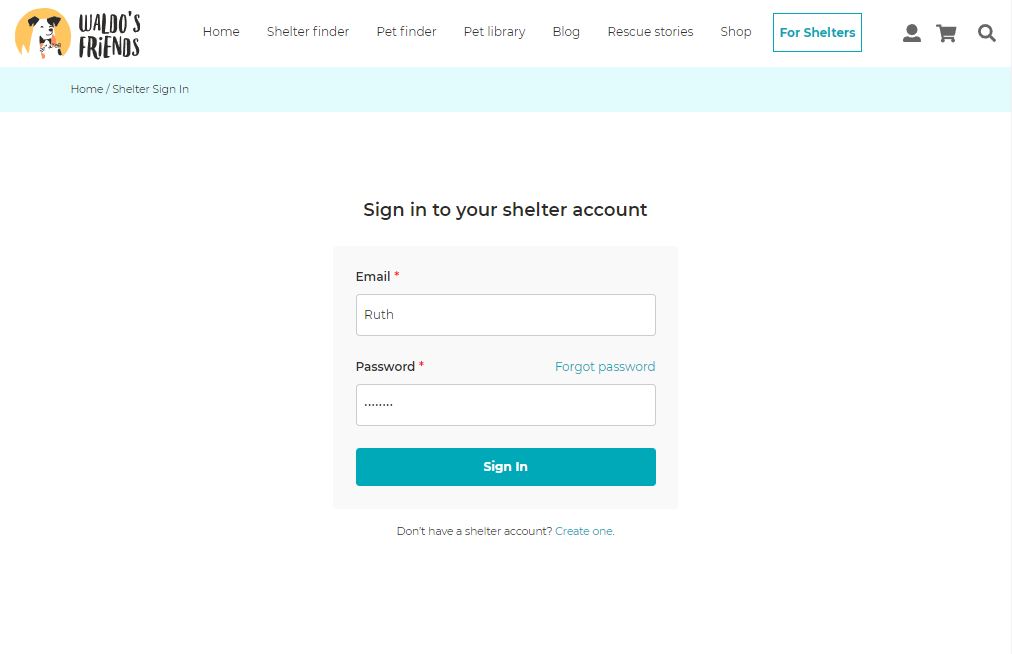 Step 2: On your dashboard, click on the "Add New" button found on the upper right area.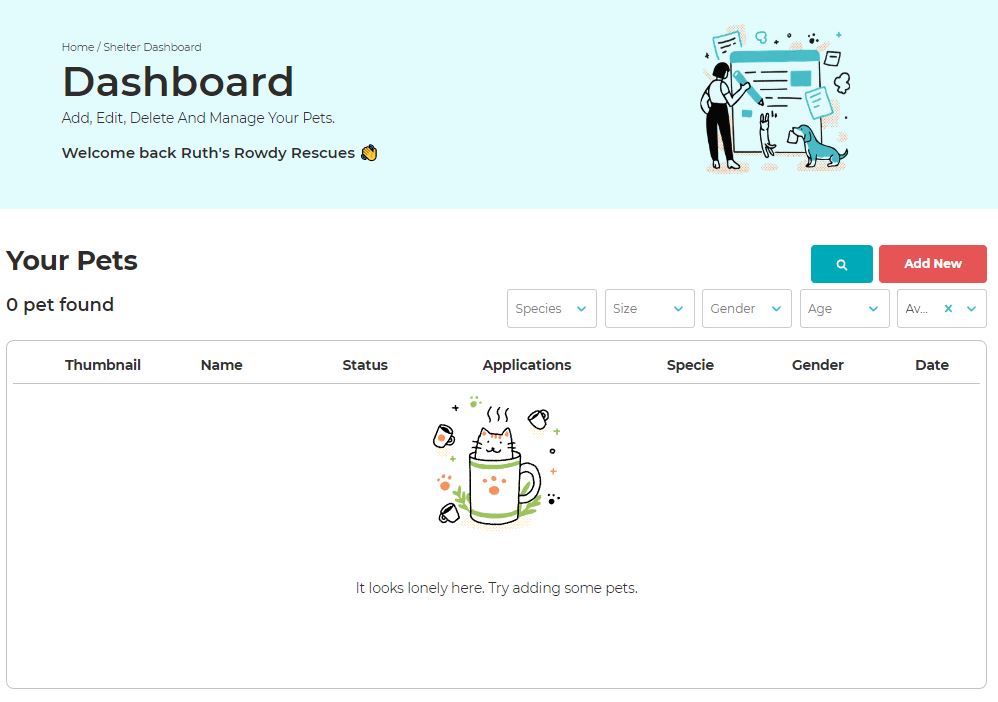 Step 3: Fill in all the details, from title of post and tagline to details about the rescue animal.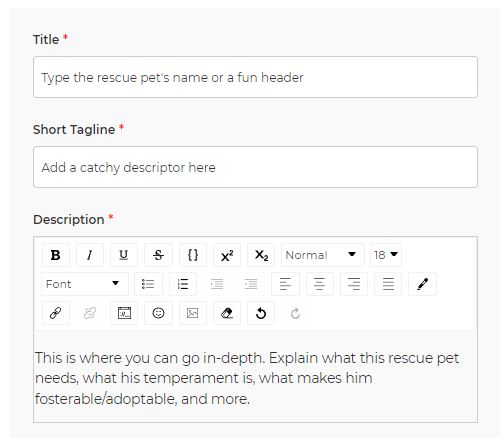 Remember to complete all the fields marked with an asterisk, then click on the "Add" button at the bottom.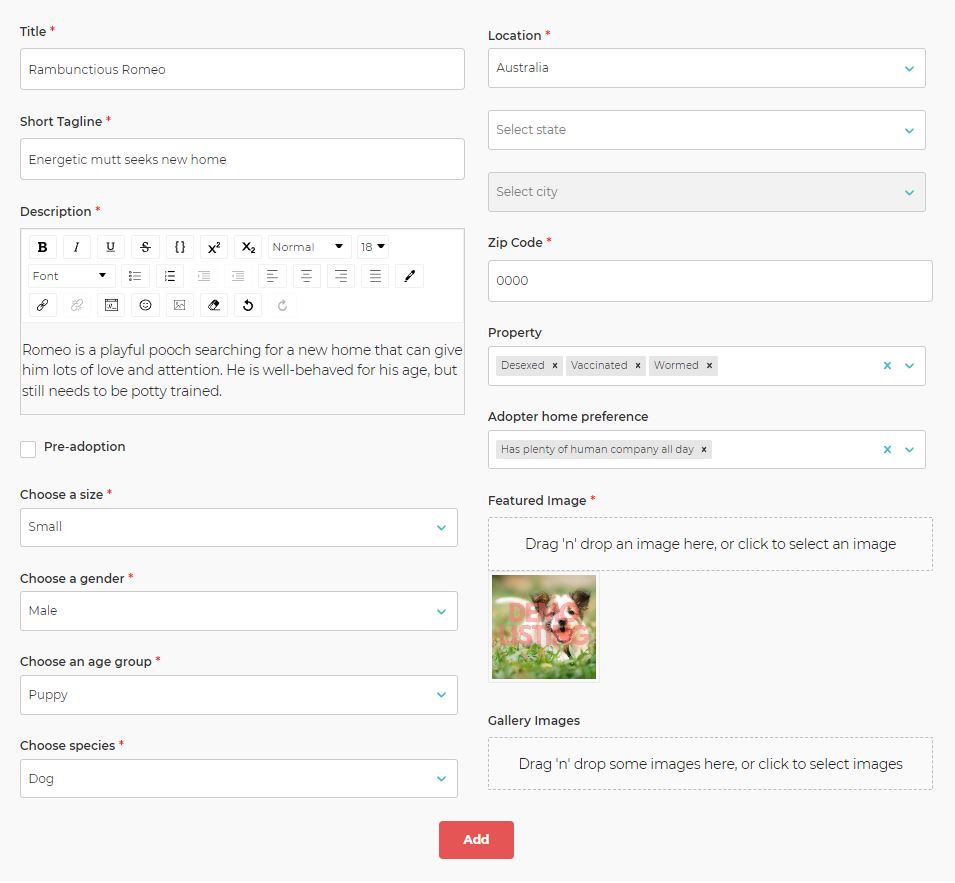 Step 4: After your post is successfully uploaded, you'll see a green bar at the top part with the message, "Pet added successfully."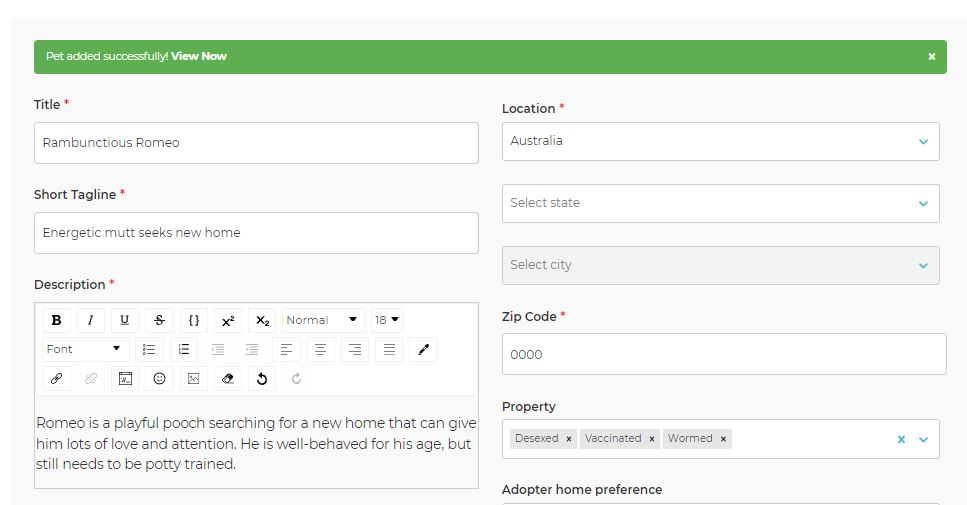 See how the listing appears by clicking "View Now."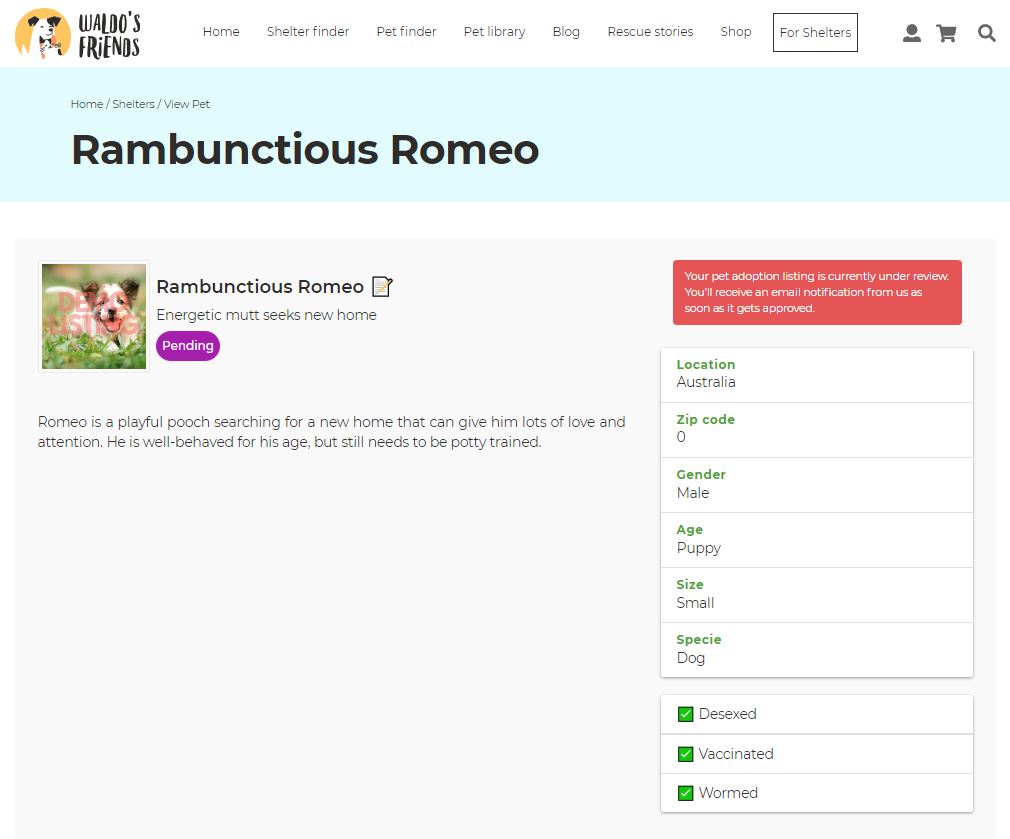 Step 5: Wait to receive an email notifying you that the pet listing is under review.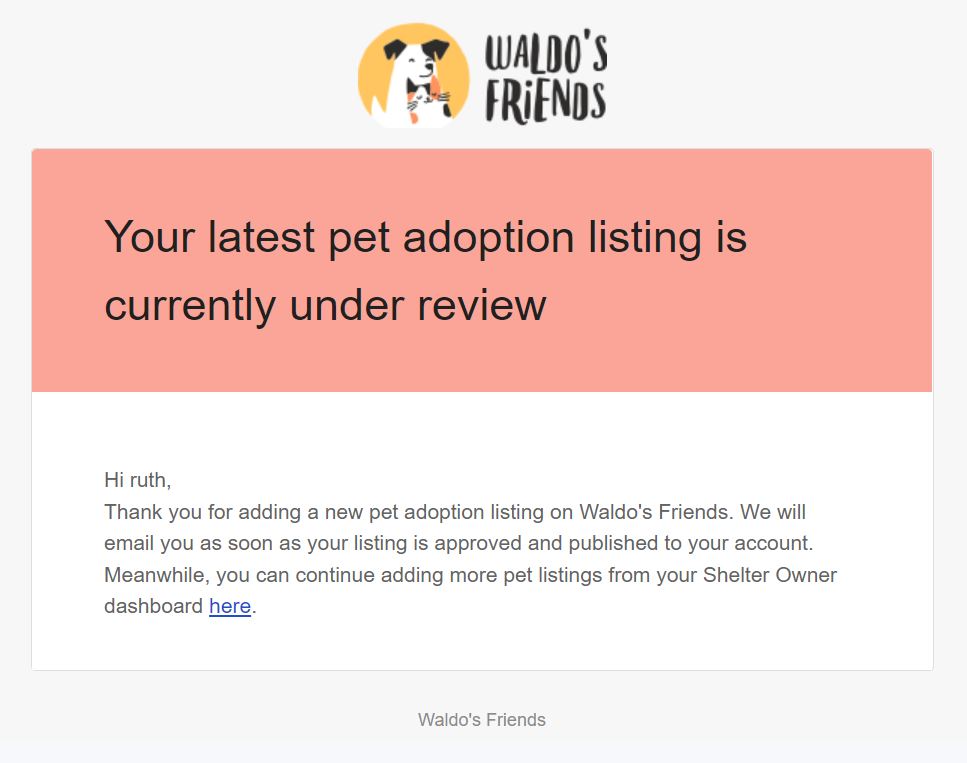 Step 6: Wait to receive an email stating that your pet listing is approved and published.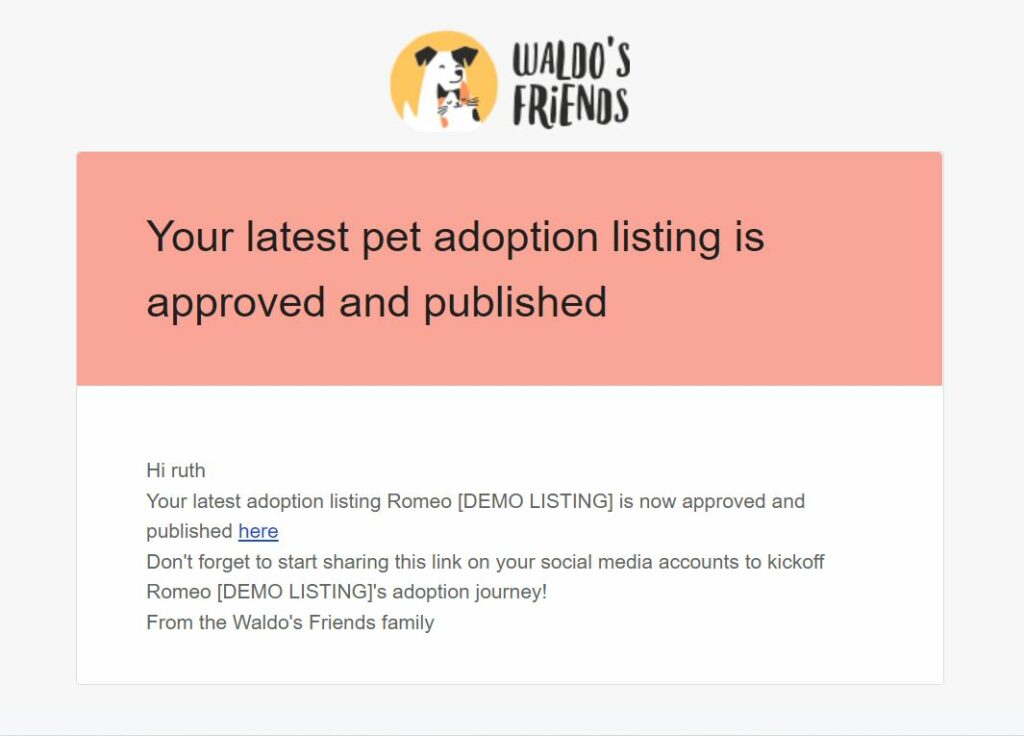 TIP: Once published, share the pet listing on all your social accounts to get more eyes on the post!
Why you should sign up for our Pet Finder
If you're still contemplating on registering with us, we give you five amazing reasons why you should sign up ASAP:
It's 100% free forever! We promise that there are no hidden fees anywhere.
You have full control over your Shelter Dashboard, allowing you to share the status of all your rescues in real time.
Our online platform lets you add pet photos or update a listing on your desktop, tablet, or mobile phone. In as little as five minutes, you can create a new pet listing.
Anyone searching for pets to adopt or foster can check the listings and send their applications through our Pet Finder.
Waldo's Friends team will pre-vet each application, helping you focus on more important rescue matters.
How the Pet Finder helps animal foster carers and adopters
Anyone can browse through the Pet Finder to find all the available listed animals within Australia. The set fields include:
Location
Pets near me within a specific radius or postcode
Size
Gender
Age group
Species
My perfect forever home
Health status
Availability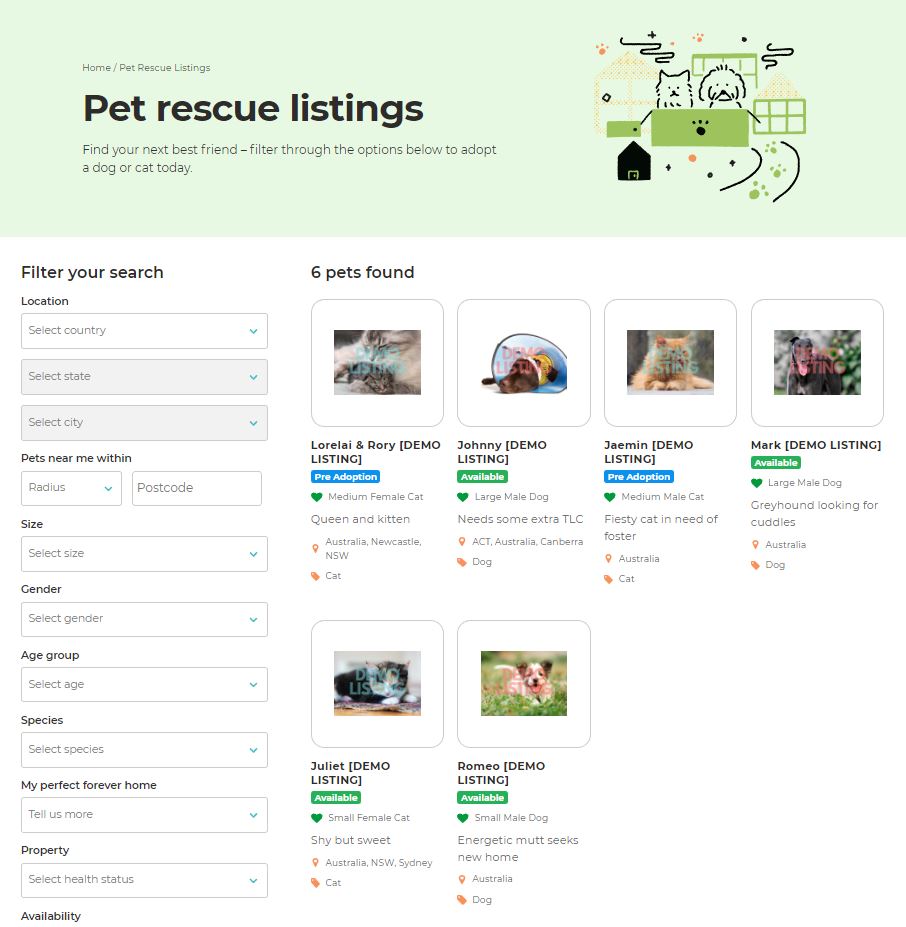 As soon as an individual or family finds an animal they'd like to foster or adopt permanently, they can send an application through the website. These applications are reviewed and pre-vetted by the Waldo's Friends team, helping rescues match with the right individuals faster and easier.
Go ahead and create a pet listing on our Pet Finder! Our easy-to-use dashboard will help you post within minutes, so you can spend more time and energy on the things and creatures that matter. (Next: Find out how to edit an animal listing post.)