Hey, animal lover! Are you seriously thinking of switching to a cruelty free and vegan lifestyle? These days, it's not an impossible feat as countless brands and companies have made the commitment to manufacturing only vegan and cruelty free products. Waldo's Friends previously compiled certified vegan and cruelty free makeup, household, and skin care brands, and this time around, body care brands take the spotlight! 
In this blog post, we tackle the questions:
Which products fall under the body care category?
The body care category covers a wide range of needs, from moisturising dry skin to disinfecting hands. It includes products targeted for the body such as body oils, hand creams, foot scrubs, deodorants, and more.
Note that for this compilation list, Waldo's Friends only included brands that have self-proclaimed Body or Body Care categories on their websites.
What makes a body care brand vegan?
Veganism is defined by Vegan Australia as "a philosophy and way of living which seeks to exclude, as far as is possible and practicable, all forms of exploitation of, and cruelty to, animals for food, clothing or any other purpose." A person is considered a vegan when he "actively strives to bring about a world where animals are not used by humans for food, clothing, entertainment or any other purpose."
From these definitions, a brand can be considered vegan if it does not use any ingredients taken from animals as well as its by-products for the purpose of manufacturing body care products. Examples of animal-derived ingredients include arachidonic acid (taken from animal liver and used in skin creams), caprylic acid (liquid fatty acid from cow's or goat's milk commonly used in soaps and perfumes), and glycerin (animal fat used for soaps, ointments, and lubricants). Instead of animal-based ingredients, vegan products use replacements taken from plants, minerals, and other organic sources. 
What makes a body care brand cruelty free?
Similar to veganism, cruelty free focuses on the non-exploitation of animals. This phrase advocates for products as well as activities that do not harm or kill animals. In the case of body care products, this means that: 
The brand does not test any of its ingredients, formulations, and products on animals
The brand's suppliers guarantee their raw ingredients were not and will never be tested on animals
Third party organisations or governments do not conduct animal testing on the products on the brand's behalf anywhere in the world
The products are not sold in countries that have obligatory animal testing laws
It is important to note that in recent years, some body care brands and companies have found a way to work around China's animal testing laws. They've done this by selling their products directly to customers via cross-border e-commerce.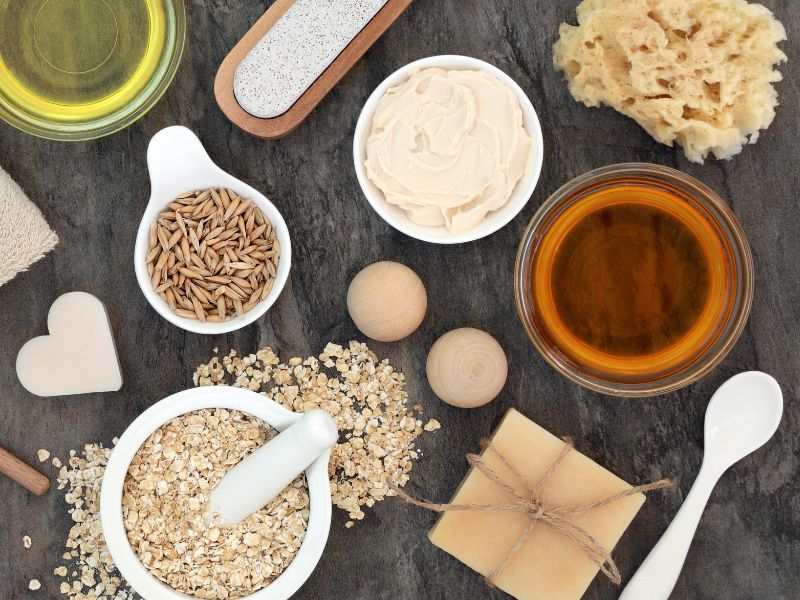 Can a body care brand be vegan or cruelty free only?
Yes. A brand can be strict about using only plant-derived ingredients, but they can still conduct tests on helpless creatures. Similarly, a brand can take a cruelty free stance but still have honey, squalene, lanolin, and other animal by-products on their ingredients list.
How can I verify if a body care brand is both vegan and cruelty free?
Don't fall into the trap of instantly supporting a body care brand that claims it is "vegan friendly" and "never tested on animals." Do your research to make sure these declarations are backed by certifications from third party organisations.
Many animal-friendly body care brands earn the trust of consumers by voluntarily getting vegan and cruelty free certifications, then posting authorised logos from the groups they've received certifications from. At the same time, these brands are transparent with their potential buyers by explaining their cruelty free and vegan stance on their websites. Some take it a step further by listing down all the ingredients they use per product.
A few body care brands are not as detailed on their websites and social media pages. If that is the case with your favourite body care brands, you can check the following trusted websites to see if they received cruelty free and vegan certifications:
Cruelty free:
Vegan:
Aside from making sure that products do not have animal-derived ingredients or by-products, these three non-profit vegan groups also require brands and companies to not test on animals⁠—automatically making them cruelty free!
Which body care brands are certified vegan and cruelty free?
Check to see which body care brands have met both vegan and cruelty free conditions on our list below:
Support these certified and cruelty free body care brands by purchasing their products! You can also take the first step by sharing this Waldo's Friends list with other pet parents who are out to make a conscientious switch. 
Aside from taking on a cruelty free and vegan lifestyle, you can learn more about responsible pet parenting on our blog!