Pet foster carers are an essential part of animal rescue. These volunteers provide lots of love and assistance to abandoned, orphaned, abused, or stray pets before they get adopted by their forever homes. If you're thinking of fostering kittens or adult cats, you've come to the right place! Take a moment to read this comprehensive guide and find out:
What is cat fostering?
Cat fostering consists of providing a safe, stable, and nurturing space for a rescue cat. This short-term setup is perfect for feline lovers who, for one reason or another, cannot permanently adopt a cat. However, they have the time, space, and energy to temporarily care for these animals in need.
Many rescue cats are in dire need of foster homes and carers. This is because some rescues do not have physical shelters or enough space in their centers to house all the animals they save. Other times, a cat is not equipped to stay in a shelter because she is too young or has special needs. As such, foster parents are required to keep the cats with them until they are fully grown or completely rehabilitated.
By volunteering to foster cats, you open up space in the shelter for other equally deserving animals. But more than that, you change a cat's life by helping her become healthy and adoptable.
What kinds of cats can be fostered?
Pregnant queens, orphaned infants born during kitten season, and underweight kittens may be passed on to foster parents. Depending on the kitten's age and needs, you may need to make kitten glop or soft food and syringe feed her. Even those too young to be desexed are better off being placed under foster care rather than staying at the shelter. Fostering kittens require more time and attention versus caring for a full grown cat, but the rewards are equally gratifying.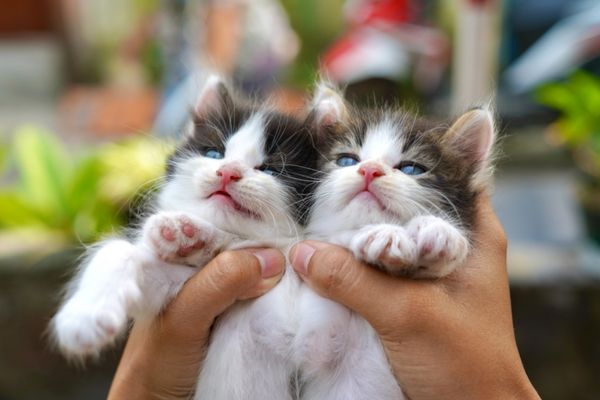 Aside from mothers and kittens, senior cats and those that need palliative or post-surgery care are usually placed in foster homes. That way, someone can monitor them closely, apply medication on their injured parts, and immediately take them to the vet when needed. 
Cats with behavioural problems such as house soiling, aggression, hissing, or scratching can also be placed under the care of an experienced foster. With the right guidance from a foster parent, she may unlearn these bad habits. Similarly, timid and shy cats who've had minimal human interaction may warm up to people when fostered by the right carer.
Who can foster a cat?
Everyone is encouraged to foster a cat. No previous experience is necessary, but it helps to have a love for animals. However, before taking the first step to fostering a cat, make sure you have the capacity to devote a quiet and dedicated space for her. Not every home is equipped to take in foster cats, especially if there are kids and other animals or the atmosphere is always busy and loud. 
Aside from the space, you need to have time and energy to care for a foster throughout her stay with you. The fostering duration can vary depending on each pet's needs and her adoptability. It can range from two weeks to six months, or even longer in unique cases.
Throughout the agreed-upon period with the shelter, the foster parent will be responsible for the day-to-day needs of the cat. This includes regularly feeding her the right type of food, playing with her (through DIY toys or building a catio), grooming her, and cleaning her litter box. 
What do you need to foster a cat?
Foster applicants should reach out and apply to the animal rescue of their choice. Most shelters require applicants to be at least 18 years of age. Those below the legal age must have a parent or guardian apply on their behalf. Since foster cats regularly visit the veterinarian for medical consultations and/or surgery appointments, foster carers must also own or have access to a car.
Aside from passing the initial fostering requirements of your chosen shelter, other details are dependent on what kind of cat you'll be caring for. For example, does your work schedule allow you to bottle feed kittens every two to three hours? Or do you have a clean, quiet, and private space that a mature cat can comfortably stay in? Equally important are questions such as: Will you be able to quarantine the foster cat from existing pets? Do you have windows that can be securely shut to keep the cats safely contained? 
Animal shelters typically provide supplies and information to help volunteers successfully foster their wards. The rescue pets' well-being is their top priority, so they prepare downloadable handbooks and dedicate rescue coordinators or vet clinics to make the experience easier for first-timer fosters. 
Speak with your local shelter to find out what kind of assistance and which supplies they'll be offering. These may or may not include the following: food and drinking bowls, cat food and treats, collar, harness, bed, litter and its box, scratching posts or trays, toys, grooming supplies, and bathroom or kitchen scales. 
Sick or recovering cats may require specific food and/or medication to help them heal properly. If you're caring for kittens, you may have to prepare soft blankets and heating pads to keep them warm. In addition, they may need syringes, drinking bottles, baby wipes, a shallow water dish, and a shallow litter box.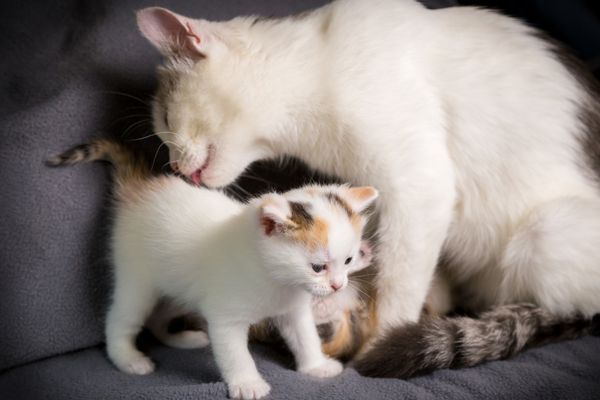 What other questions should you ask before fostering a cat?
Before making a commitment to foster a cat, answer these questions:
Are you okay with caring for a cat that doesn't completely match your experience? Can you foster a cat immediately? (Some rescues urgently need foster carers, especially during kitten season.)
Do you live with other people? Are they willing to help foster the cat? (There are cases in which people, kids, and pets find it difficult to be around unfamiliar animals.)
Are there houseplants, live wires, or delicate items around the house that the cat may encounter? (Remember that some plants are toxic for cats. Meanwhile, some cats can damage your furniture and other home accessories.)
Are you willing to take in more than one cat? (At times, a kindle of kittens or a bonded pair of cats may need to stay under one roof.)
Do you have plans to travel soon? If so, who will care for the cat while you're away? (Fostering durations can sometimes extend due to medical problems or difficulty in rehoming.)
Are you willing to spend money for your foster cat? (Some Australian states require volunteers to get a pet foster carer permit or an excess animal permit. Other times, the shelter can't provide all the supplies for your foster.) 
How can I start fostering a cat?
Find animal rescues across Australia by browsing our shelter finder. Whether you're based in Sydney, Melbourne, Adelaide, Canberra, Brisbane, or Perth, you'll surely find a cat rescue near your home that needs foster parents.
Cat fostering is a truly enriching experience that transforms the lives of both humans and the cats they care for. Curious to learn how other people became cat fosters? Read our inspiring foster stories here. Or are you already fostering? Get your foster pets adopted through these fun ways.