COVID-19 has kept us stuck in our homes for months, and because of this, there has been a surprising surge of animal adoptions and fostering taking place across the globe. Shelters have happily passed on animals to people who have always wanted to own or care for pets but just never had the time. Meanwhile, others are looking for creative ways to stay sane amidst the pandemic. Caring for animals decreases a person's stress levels, establishes routine, and keeps carers entertained, so it's no surprise that more people are doing it during these trying times. 
Whether you've taken up fostering in recent months or have been a long-time foster parent to countless animals, there always comes a point in which you need to find a permanent home for your foster. (Side note: It gets hard though, especially when you've bonded with him or her already!) And when that time comes, you need the world to know your baby is ready for adoption. Here are 8 suggestions for you to do so you can have your foster adopted as soon as possible and make space for more animals in need:
1 Keep everyone updated.
Create a social media account (Facebook, Instagram, Twitter, or even TikTok!) for your foster pets and share news about them regularly. Take pictures and videos, and write funny, heartfelt, or intriguing captions to go with them depending on your foster's personality. Share why this foster animal is worth adopting, and what makes him a joy to live with. Remember to include an effective call-to-action at the end of every post!
Don't forget to utilise the Story function of your Facebook and Instagram accounts as well. The content you upload here can be different from your Feed posts, and will be available to your followers for 24 hours.
2 Capture his best angle in the cutest attire.
Speaking of taking pictures and videos of your foster pet on a daily basis, it's important to capture him in fun angles and creative ways. (Read our pet photography tips here.) Why not make him wear a festive headgear or a furry cape while doing so? Better yet, make him wear a snazzy "adopt me bandana" so people can see that he can be adopted even before they press play or read the caption.   
3 Share your foster pet's story.
Whether you found him on a curb or saved her from being orphaned, your foster's poignant story can be used to compel people to adopt him or her. You can even tell the story by using your foster's "voice" or point of view. Don't forget to ask your family and friends to share the foster animal's amazing tale with their own networks.
4 Discuss him at your next virtual gathering.
Don't be afraid to mention your foster pet at your next office check-in session or extended family's virtual gathering. Show him off onscreen for a few seconds before the meeting officially starts, or let him perform a trick to liven up a long meeting. Who knows, your office mate or cousin may be looking for a cute cat or dog to take in. Or they might know someone contemplating it.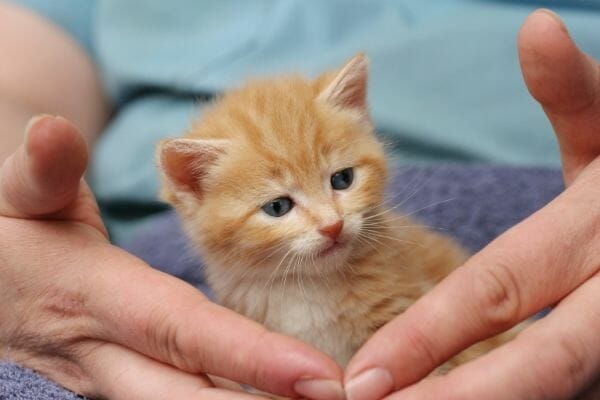 5 Create shareable "adopt me" posters.
Use your graphic design skills to come up with posters worth sharing online. Try easy-to-navigate design software apps such as Canva, Adobe Spark, and Desygner to make stunning pet adoption posters. Don't forget to include your foster pet's details (name, age, hobbies, and needs) and how interested parties can get in touch with you.
6 Make an announcement.
If you take in fosters from a particular rescue or shelter, ask them to help spread the word about your foster. Provide ready-made materials such as your detailed social media posts (tip #1) and your "adopt me" posters (from tip #5). You can also ask community chat groups, message boards you belong to, and even your veterinarian to share the exciting news about your foster.
7 Take your foster pet out for a walk.
Your foster dog needs his daily exercise. Make sure to let him out for regular walks while maintaining an appropriate distance of at least 1 metre from others. Let him wear an bright-coloured "adopt me vest" so that everyone who comes across him (and even those walking on the other side of the street) will know he is ready for adoption. You can also let your foster pet wear the vest when you visit an outdoor park or the beach while still following quarantine regulations in your area.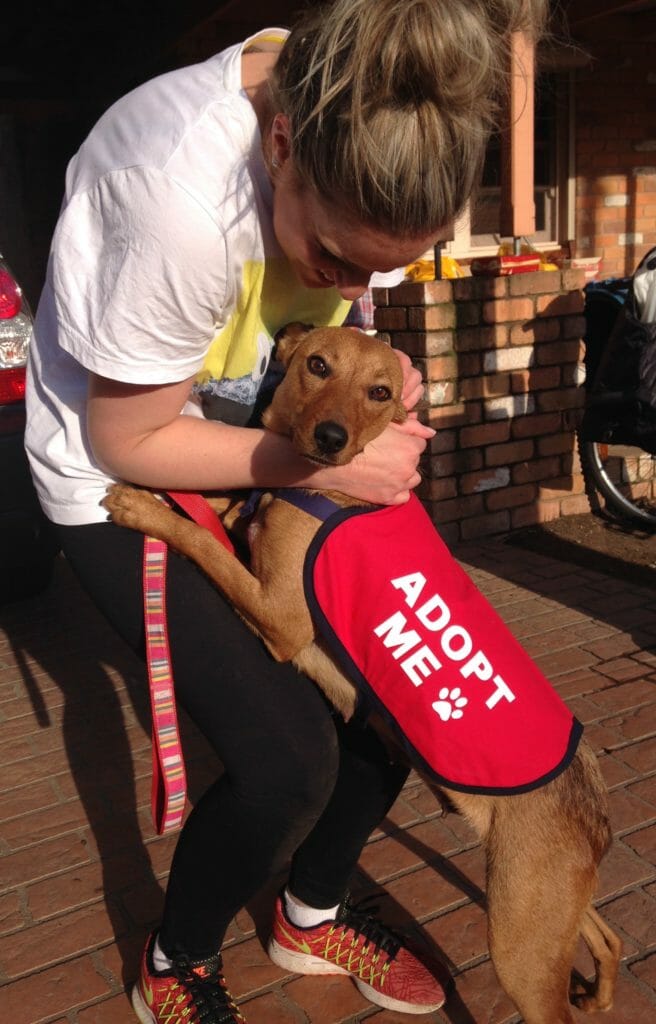 8 Host a virtual adoption event.
If you belong to an animal shelter/rescue organisation or know a couple of foster parents whose pets are also ready for adoption, why not stage a virtual adoption event via Zoom or Google Meet? You'll just need stable internet connection and phone cameras that can take live videos of the foster pets in their various homes. It would also be great to assign an appointed person to coordinate the virtual event, and another to act as the host and introduce each foster animal.
Again, spread the word by creating an announcement poster and sharing it weeks and days before the virtual event. More importantly, be sure you include the video link in your announcement.
In conclusion
Fostering is a worthwhile activity that helps both foster parent and foster animal. More than just preventing overcrowding in shelters, fostering helps animals become healthy, socialised, and happy. As a foster parent, you can reduce the anxiety an animal may feel and teach him habits and skills that he can take to his furever home.
Read successful foster stories from our friends here.