Book • A compilation of stories featuring remarkable cats.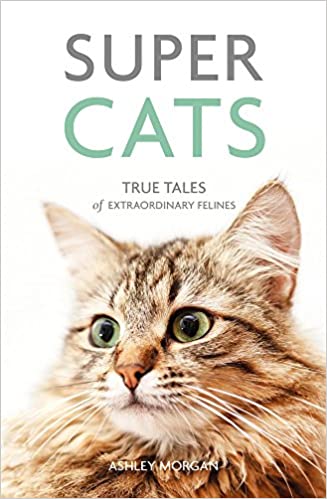 This unique anthology proves that cats are extraordinary beings worth people's praise and adoration.
What is it?
Super Cats: True Tales of Extraordinary Felines is a 208-page book that puts the spotlight on cats that test the boundaries of their nine lives. Get set to read inspiring stories of cats that demonstrate unusual talents such as Scarlett (a brave mama cat that went into a burning building five times to rescue her kittens), Emily (a traveling cat that got trapped in a shipping container and survived an epic journey across the Atlantic), and Oscar (a care-home cat that is able to predict when residents are about to pass on, and comforts them in their final hours).
Who's behind it?
The book is written by Ashley Morgan.
How much is it?
On Amazon Australia, the paperback version costs 21.20 AUD, while the Kindle version costs 6.46 AUD. The paperback version is also available for 9.36 USD through Amazon US.
*Please note these rates are based on currency conversions at the time of writing this post and may fluctuate.
Why is it awesome for stay-at-home parents?
Stay-at-home parents can read about extraordinary survivors and loyal moggies who may display super traits their furbabies could also have.
Where can I get it?
You can purchase the book via Amazon Australia and Amazon US.