Book • An illustrated book on dog communication and body language.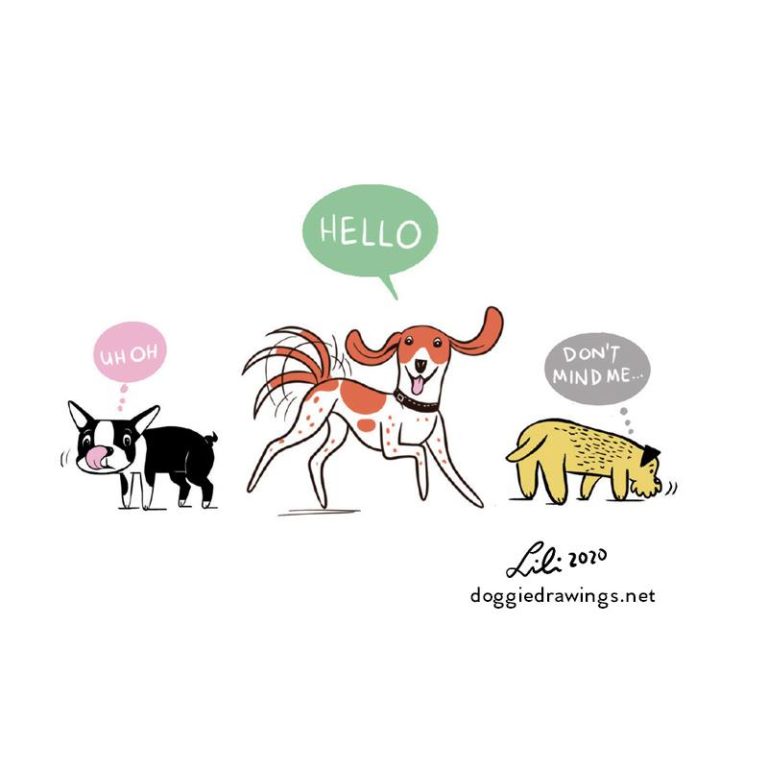 Artist and co-creator of animated series Mucho Lucho, Lili Chin brings you an endearing and educational book entitled Doggie Language: A Dog Lover's Guide to Understanding Your Best Friend about canine communication and body language. Try it on for size as you spend countless hours with your best bud. The book features artwork from Lili's drawings of different dogs, and is a great gift idea for any of your dog nerd friends.

Pros: It's educational, comes with a wealth of beautiful imagery, is priced right and available on delivery.

Cons: We really couldn't find any. We love everything about this book, its author, her journey, her blue-eyed Boogie doggo friend and their dedication to positive-reinforcement training methods.

Tl;dr – this is a great gift and keepsake. If you've recently adopted a dog with a partner, then this would be a pretty sweet gift to your partner as you learn your new best friend's body language together.
Tell me more about Lili.
You can read all about her and her beautiful journey to full blown dog mum here.
Why is it awesome for stay at home pet parents right now?
If you're not one for ordering books online and waiting a few days, then Lili has some amazing illustrations for download right on her website here. These are works she created in collaboration with professional educators and are available for free to download, share, print and distribute under these Creative Commons License Terms. These are incredibly informative and beautiful illustrations that would make for a great puppy-homeschool nook in any home.
Where can you order it?