Book • A heartwarming read on rescue cats.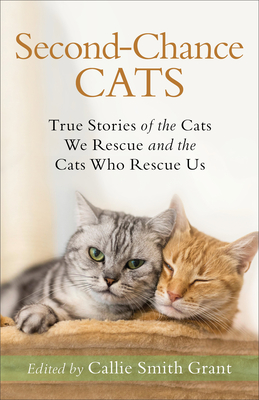 A compilation of over 30 tales from rescue parents, these cat-centric stories will tug at anyone's heartstrings.
What is it?
Second-Chance Cats: True Stories of the Cats We Rescue and the Cats Who Rescue Us is an anthology featuring rescue cats that found their furever homes. Storytellers including Melody Carlson, Lauraine Snelling, and Kristin Billerbeck share how their lives changed when they gave these feline creatures a second chance.
Who's behind it?
The book was edited by Callie Smith Grant who has authored multiple books and edited other anthologies featuring cats, dogs, and horses.
How much is it?
Available via Amazon US, the paperback version costs 10.65 USD, while the hardcover costs 29.97 USD. The book is also available through Amazon Australia starting at 9.49 AUD (Kindle version) and 32.99 AUD (hardcover version).
*Please note these rates are based on currency conversions at the time of writing this post and may fluctuate.
Why is it awesome for stay-at-home parents?
The feel-good stories will uplift anyone's spirits. Stay-at-home parents who are feeling disheartened may find inspiration from this 224-page compilation. Additionally, the rescue tales can also encourage more people to adopt homeless kittens and stray cats.
Where can I get it?
You can purchase the book via Amazon US and Amazon Australia.