Toy • Fish-shaped interactive cat toy.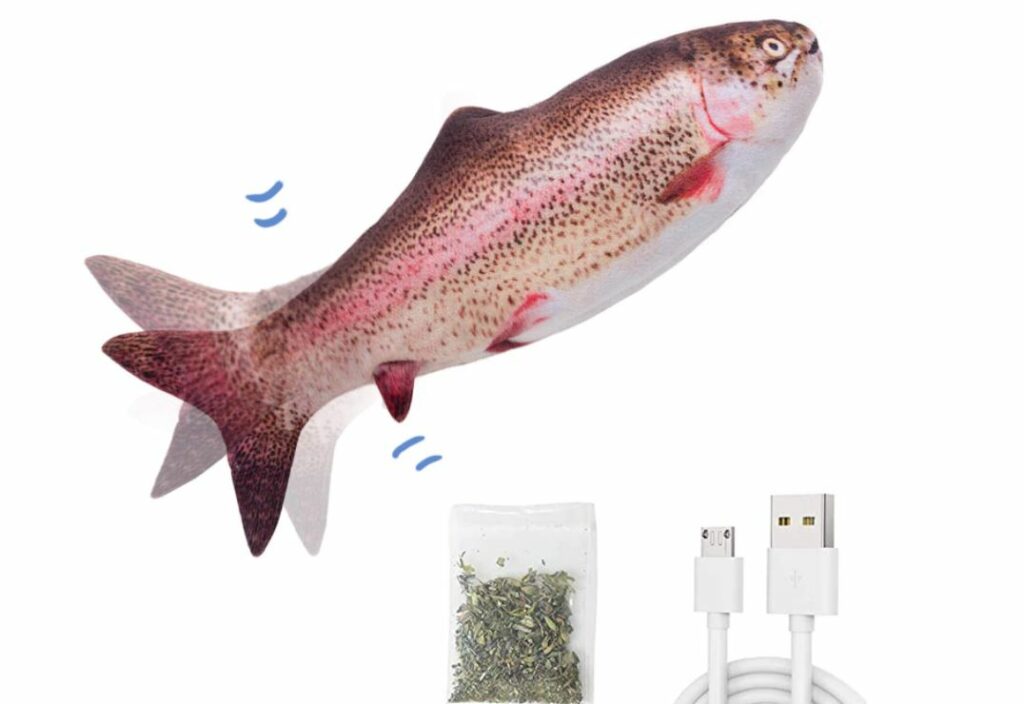 Get your cat to catch a "live" fish and squeeze in some exercise at the same time.
What is it?
Ranked as the number one catnip toy on Amazon US, the Potaroma Floppy Moving Fish Cat Toy is a 10.5-inch stuffed toy that looks just like a real fish. It has a built-in motion sensor that activates when your cat is nearby, intriguing her to play with it. The rechargeable padded toy even comes with a vacuum-sealed catnip pouch, which can help decrease a cat's stress and anxiety. 
Who's behind it?
Potaroma, a company known for selling toys for pets. 
How much will it cost me?
Available in three colours (dark red, bright red, and white and orange), this fish cat toy retails at 19.99 AUD on Amazon Australia.
On Amazon US, it is sold between 13.99 to 14.99 USD, and is available in four colours: dark grey, dark red, bright red, and white and orange.
*Please note these rates are based on currency conversions at the time of writing this post and may fluctuate.
How does it help me right now?
No matter how young or old your cat is, you can encourage her to get moving through this fun toy. If she gets it dirty, you just have to take out the mechanism and wash the outer cover. The moving fish toy also comes with a USB cable that allows you to recharge the toy for countless hours of playtime fun.
Where can I get it?
You can purchase the toy via Amazon Australia or Amazon US.