Delivery • All-natural kibble and raw food for dogs.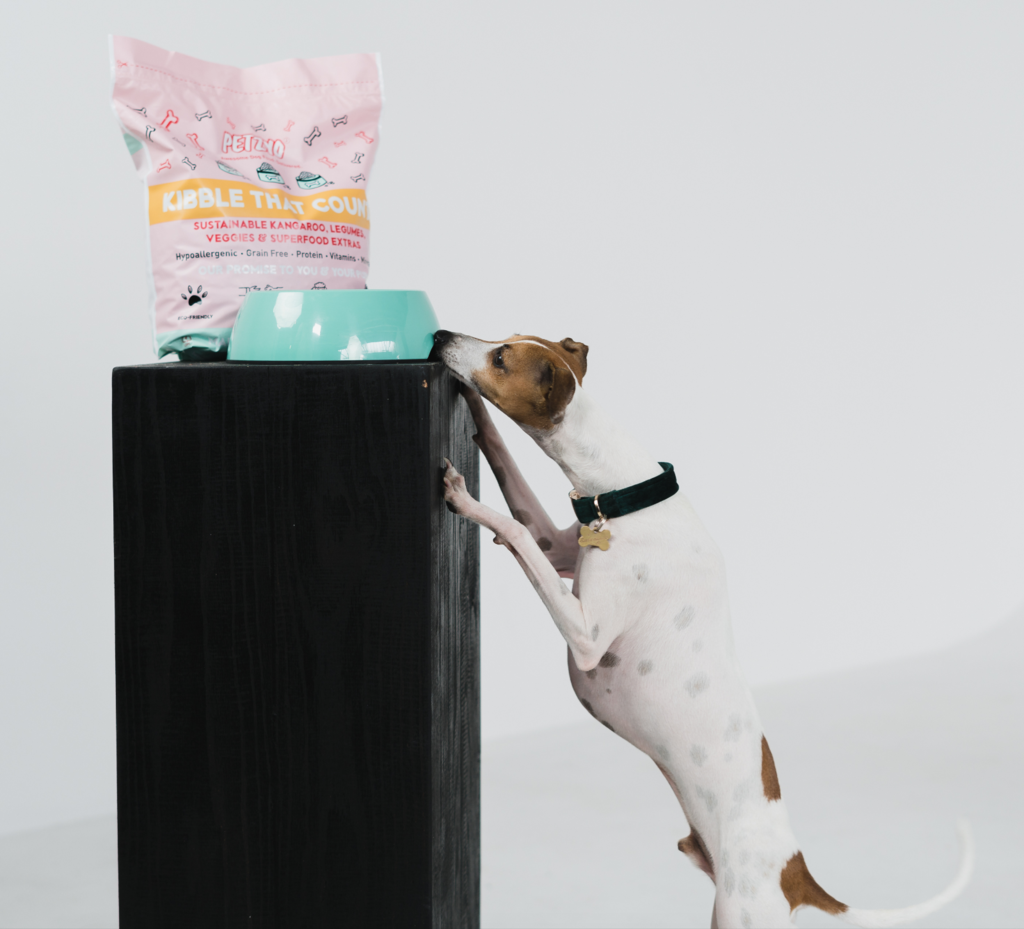 An Australian tech-driven dog food business, Petzyo offers a range of pet food that's delivered straight to your doorstep.
What is it?
Petzyo offers dry and raw food options for canines. Their dry kibble is made with high quality ingredients that meet the AAFCO and PFIAA compliance levels. Meanwhile, their raw food comes in fresh patties and follows the BARF (biologically appropriate raw food) model of raw feeding. These are prepared using fresh organs and bones, whole grains, fruits, vegetables, oils, herbs, spices, and superfoods.
Who's behind it?
Davit Latimer and Sam Keil, who founded Petzyo on August 1, 2016. Their core mission is to provide the best quality food for their customers and their four-legged best friends.
How much will it cost me?
Called Kibble That Counts, their dry kibble selection ranges from 65 to 75 AUD. Chicken Turkey & Superfood as well as Salmon, Ocean Fish & Green Lipped Mussels come in two sizes: 8 and 16 kg. Meanwhile, the Kangaroo, Sweet Potato & Superfood comes in four sizes: 4, 8, 12, and 16 kg.
Sold at 84 AUD per order, The Raw Royalty comes in one size and in three flavours: Got Beef, Chick Magnet, and Roo's Clues. You can choose to get one or two flavours per 5.4 kg order.
*Please note these rates are based on currency conversions at the time of writing this post and may fluctuate.
How does it help me right now?
Petzyo has pledged to give dog owners sustainably sourced food choices at the lowest prices available.
Why is it better than the offline or traditional alternative?
Petzyo offers free deliveries to Australian customers residing in Brisbane, Sydney, and Melbourne. For cities and regions without free delivery, a delivery fee (approximately 6 to 10 AUD) is added at checkout.
If your pup doesn't enjoy eating their food after a 14-day transition, Petzyo provides a full refund on the first box purchased (for 8-kilogram and under orders).
Where can I get it?
You can visit their website for more information.