Book • A tale about a mountain biker and a rescue cat's adventure around the world.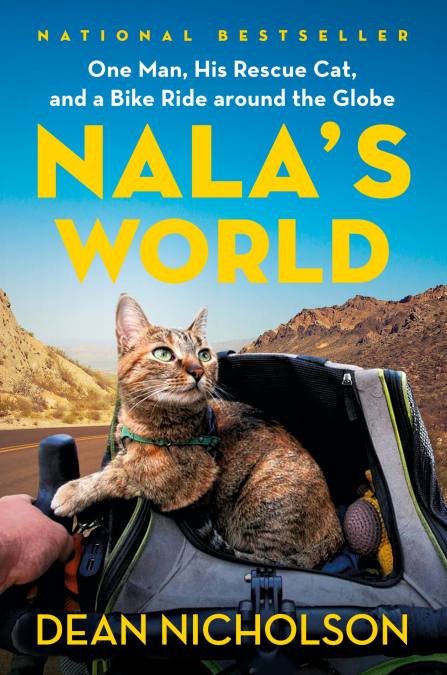 What happens when a 30-year-old mountain biker comes across a sick, abandoned kitten and decides to take her with him? They end up having the time of their lives.
What is it?
Nala's World: One Man, His Rescue Cat, and a Bike Ride around the Globe is a story of life-changing friendship between a man and a rescue cat named Nala. He takes her around Europe and Asia to encounter the kindness of strangers, visit refugee camps, and meet other rescue animals.
Who's behind it?
Dean Nicholson, who wrote the book with some help from Garry Jenkins and James Bowen.
How much is it?
The book is available through Amazon Australia starting at 15.99 AUD (Kindle) and 27.56 AUD (paperback). Also available via Amazon US, the book costs 10.65 USD (paperback) and 29.97 USD (hardcover).
*Please note these rates are based on currency conversions at the time of writing this post and may fluctuate.
Why is it awesome for stay-at-home parents?
Stay-at-home parents can instantly get away from it all through Nicholson and Nala's adventures. Their itinerary includes Bosnia, Montenegro, Albania, Greece, Turkey, Georgia, Azerbaijan, Bulgaria, Serbia, and Hungary. The book also shows glimpses of their lives through illustrations and photos.
Where can I get it?
You can purchase the book via Amazon Australia and Amazon US.