Book • A book on well-being inspired by cats.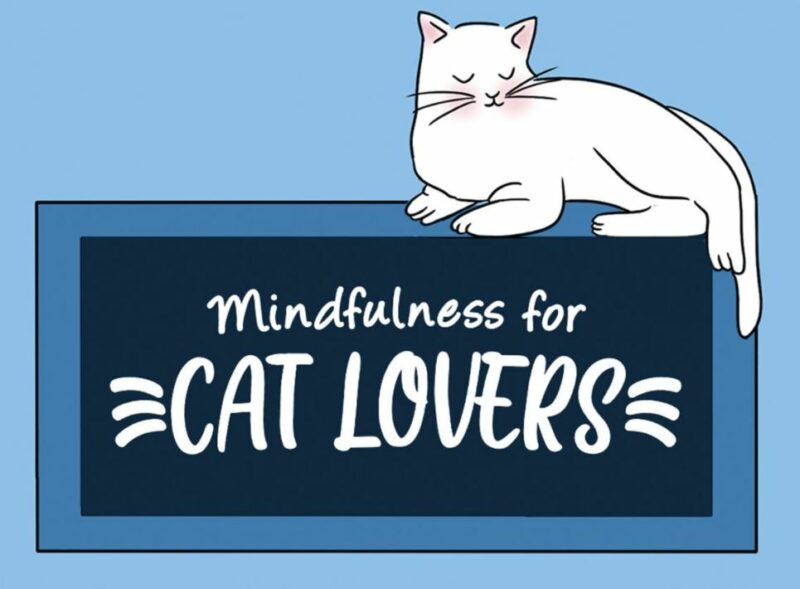 You don't need to own cats to know how much these creatures are all about living in the present.
What is it?
Mindfulness for Cat Lovers is a book about being completely present in the moment. The 66-page read draws inspiration from cats who perfectly demonstrate mindful behaviour. More than just containing cat photos and quotes, it gives practical exercises that can help the reader attain peace, build gratitude, and achieve happiness. 
Who's behind it?
Carole Bosanko, a clinical psychologist and mindful self-compassion teacher. She has more than 30 years of experience working under the UK's National Health Service.
How much is it?
The book is sold in various versions. You can get it for as low as 5.97 AUD (Kindle) to 25.15 AUD (hard cover) on Amazon Australia. 
*Please note these rates are based on currency conversions at the time of writing this post and may fluctuate.
Why is it awesome for stay-at-home pet parents?
Observing your cat's actions and doing mindfulness exercises with your cat can strengthen your bond further. The book is broken down into easy-to-read chapters: Mindfulness Practices; How to Get the Most from this Book; Mindfulness and Relaxation; Gratitude, Appreciation and Happiness; Self-Care and Self-Compassion; Cat and Resilience; and Final Word – From a Friend and their Owner!
Where can I get it?
You can order Mindfulness For Cat Lovers on Amazon Australia.