Choosing the perfect gift for the wildlife lover in your life is a rewarding and fun experience. Not only will your friend or loved one appreciate the thought and care you've put into their gift, but you'll also learn so much about their world and preferences. To help you do just that, we scoured the internet for some great wildlife gifting ideas and we guarantee that your bestie will simply love any of the 20 wildlife loving products we've listed below. So let's get started!
What is a wildlife lover?

First off, what is wildlife itself? Wikipedia defines it as something that "traditionally refers to undomesticated animal species, but has come to include all organisms that grow or live wild in an area without being introduced by humans." The US Department of Agriculture also considers plants, animals, and microorganisms as wildlife as long as they grow in the wild.

A wildlife lover is a person who is passionate about wildlife and its conservation. He or she can be formally involved in wildlife and conservation, working together with wildlife reserves and rescue shelters to help animals in need. He or she may be trained to set trapped animals free, rescue and rehabilitate injured wildlife, and assist in catastrophic emergencies such as bushfires or oil spills that can affect both plants and animals. Or they may simply be supporters of wildlife causes, regularly donating to organisations such as Sea Shepherd and wildlife habitats, and buying only goods that help and preserve wildlife.
What should you consider when buying a gift for a wildlife lover?
When selecting a gift for a wildlife lover, you must make sure that the item:
Shows the person's love for wildlife
Highlights the person's wildlife obsession in an interesting way
Speaks out about the person's wildlife rescue advocacy
Supports a wildlife-related cause
Was made without hurting animals or testing on them
What kind of gifts can I give a wildlife lover?
Browse through 20 wildlife-themed items from these four categories: fashion, accessories, home, and travel. Read up on each product, find out why a wildlife lover would like it, and decide if it's something your receiver would personally appreciate. 
Fashion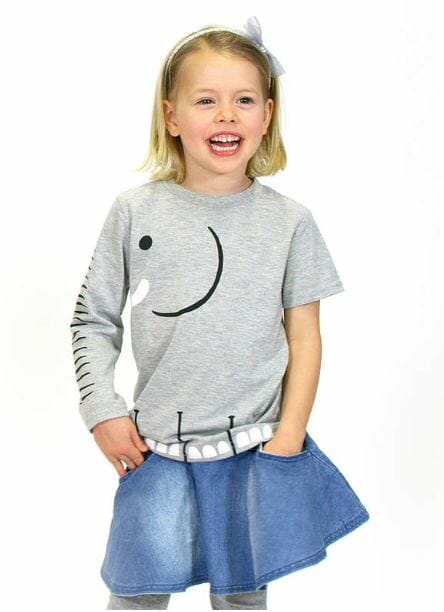 Sheldrick Wildlife Trust Ele-tee
18 USD
Sheldrick Wildlife Trust (SWT) is one of Africa's oldest wildlife charities. It is a leading conservation organisation that is dedicated to the conservation, preservation, and protection of habitats in East Africa.
Though SWT's elephant-inspired shirt is meant for kids, its larger sizes can be worn by adults with small builds. The light grey, cotton-polyester shirt comes with one long sleeve that acts as an elephant's trunk, while the rest of the shirt shows the pachyderm's profile. When you purchase an Ele-tee, you automatically get a chance to view an animated short film on Garzi the orphan. Narrated by model and actress Kate Upton, the story also features Garzi's elephant friends and the threats facing elephants in Africa.
Buy the product here.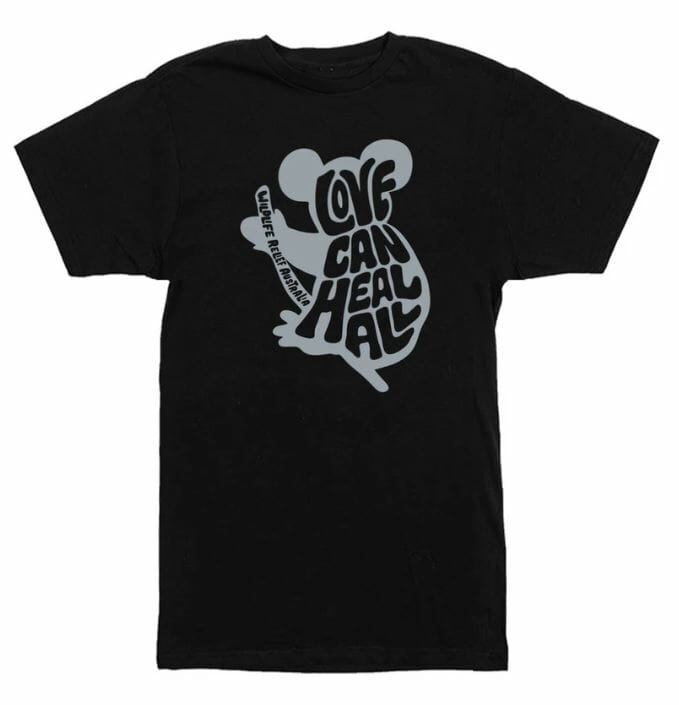 Arm the Animals Love Can Heal All Australia Men's Shirt
19.99 USD
Available in black or white, this graphic men's shirt shows a silhouette of the grey-coloured koala holding a branch and the words "love can heal all" inscribed in it. It was originally designed to support the animals affected by the Australian bushfires, with 100% of its proceeds donated to WIRES Australia. Offered in small to 3XL sizes, the 100% combed and ringspun cotton shirt has a rounded collar and short sleeves.
Buy the product here.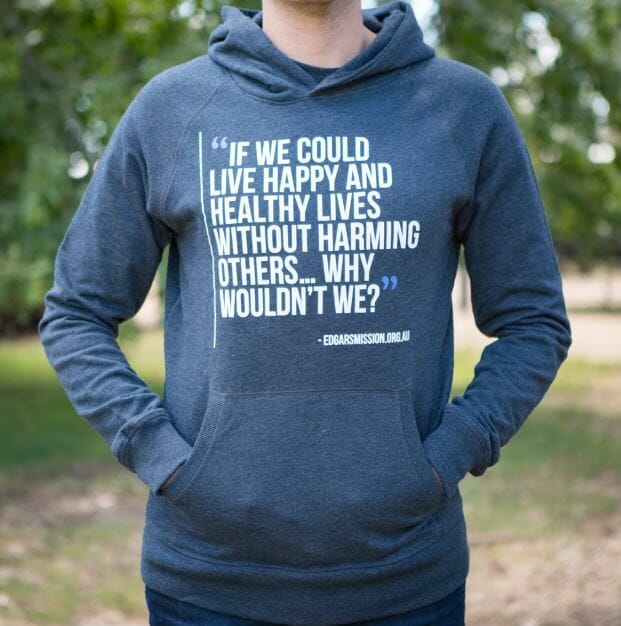 Edgar's Mission Organic Recycled Quote Pull Over Hoodie
60 AUD
Help the wildlife lover in your life share his thoughts on kindness towards animals through this pullover hoodie by Edgar's Mission. The eco-friendly outerwear is made from 60% recycled organic cotton and 40% recycled polyester. Offered in XS to XL sizes for men and women, the charcoal-coloured pullover with front pocket stands out because of its simple, thought-provoking quote in white block letters: "If we could live happy and healthy lives without harming others… why wouldn't we?" With this hoodie, Edgar's Mission hopes to urge others to expand their moral concern to include all animals, and make kinder choices that will make the world a better place for animals.
Buy the product here.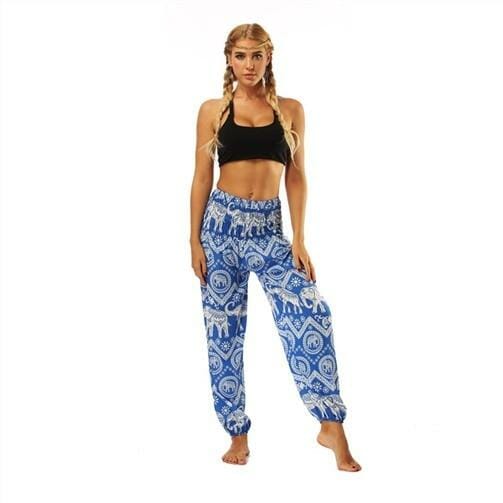 Elephant Pants – Liquid Blue (D6) Harem Pants
23.99 USD
Help save elephants while surprising the fashionable wildlife lover in your life through these comfortable harem pants. For every pair of Elephant Pants sold, 10% of the price is donated to elephant conservation organisations that support four main categories: anti-poaching and security; habitat protection and elephant conservation partners; finding a cure; and sharing the world by preventing human-elephant conflict.
Designed with white and blue elephant patterns, this pair of loose pants is soft to the touch and comes in a free size. It generally fits people with 50 to 102 cm waistlines and 112 to 132 cm hips.
Buy the product here.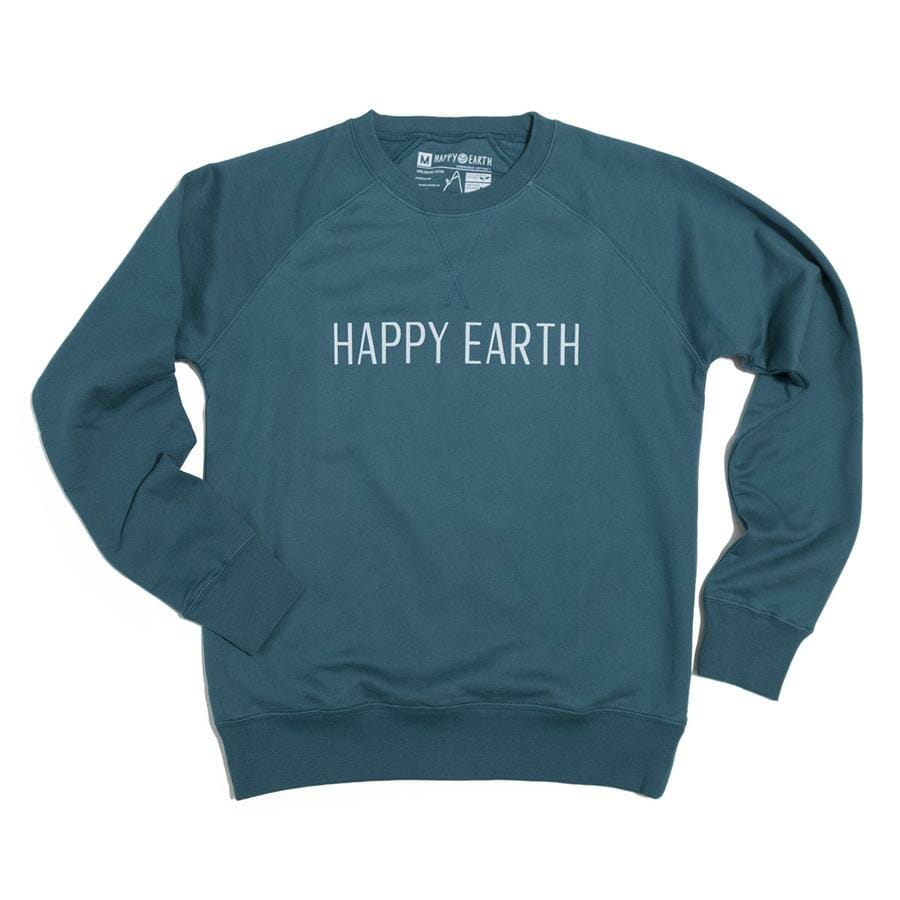 Happy Earth Peyto Fleece Crew
46 USD
Happy Earth is an earth-first organic clothing brand that promises to give back through every item it sells by helping plant trees, prevent emissions, and remove trash. The brand creates sustainable apparel through highly selective material choices and ethical, renewable practices.
Made with 100% Peruvian organic cotton and ultra soft combed fleece, their Happy Earth Peyto Fleece Crew unisex sweatshirt has raglan sleeves and stretchy rib-knit crew neck, cuffs, and hem. Available in four sizes (small to extra large), the soft, green-coloured sweatshirt prominently shows the words "Happy Earth" in block letters. For every fleece crew purchased, you help plant 15 trees, prevent 150 pounds of GHG emissions, and remove one pound of trash from natural areas.
Buy the product here.
Accessories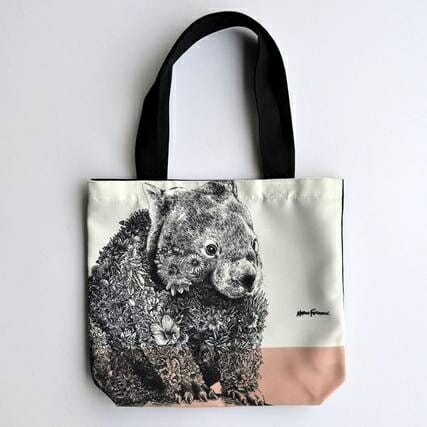 Australian Koala Foundation Wombat Tote Bag
39.95 AUD
The Australian Koala Foundation aims to raise awareness not just for koalas but for other native animals in need of help. The organisation hopes to increase the consciousness of people, and enable them to reverse the rapid degeneration of all the world's flora and fauna.
Their stylish Wombat Tote Bag showcases a beautiful pen and ink illustration by Australian artist Nathan Ferlazzo, which is printed on one side of the tote bag. It is made of polyester and cotton, with cross stitched handles for added strength. Handy and durable, the 40 cm by 35 cm canvas tote bag can be used for grocery shopping or as an overnight bag.
Buy the product here.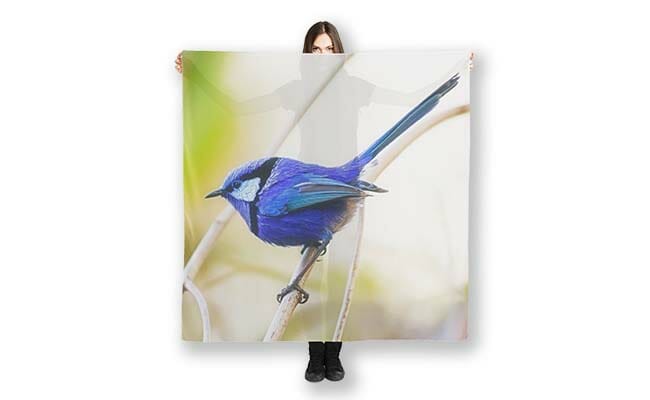 Mad About Western Australia Blue Wren, Bushy Lakes, Margaret River Scarf
49.95 AUD
Give an avid bird-watcher a scarf that immortalises the beauty of a blue wren found in Bushy Lakes. Photographed by Western Australian landscape photographer Dave Catley, the vibrant imagery is printed on a slightly transparent, microfiber polyester scarf that can be worn in multiple ways: over the head, around the neck, or as a scarf top or sarong.
Buy the product here.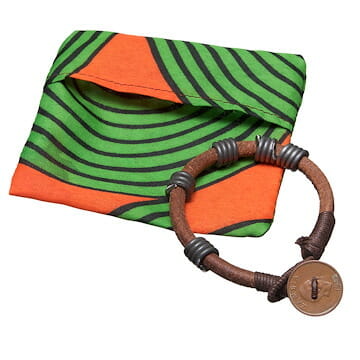 World Wildlife Fund Snare Wire Bracelet
75 USD
For a donation of 75 USD, you can get this snare wire bracelet and colourful cloth pouch from the World Wildlife Fund (WWF). Inspired by life in the Zambian bush, this 8-inch wrist accessory is crafted from leather and snare wire traps that kill and injure many of the region's wildlife, such as big cats, antelopes, and elephants. By donating to WWF, you help support the work of anti-poaching patrols as well as other conservation efforts around the globe.
Buy the product here.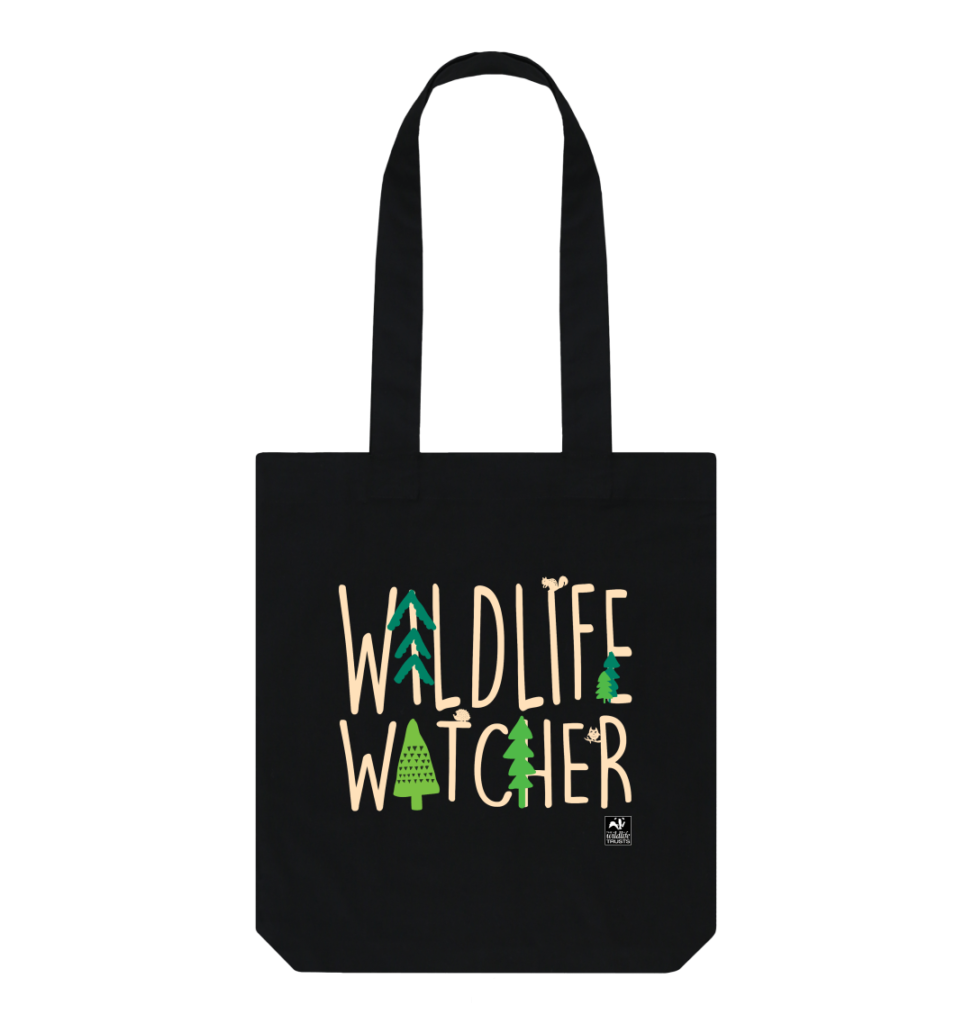 The Wildlife Trusts Wildlife Watcher Tote Bag
15 GBP
The Wildlife Trusts believes that man and nature need each other. The brand wants to make the world wilder and better for future generations. By purchasing their certified organic apparel and accessories, you help support their continued work in protecting local wildlife and their natural habitats.
Made in India, this black-coloured organic cotton tote bag has a 170 gsm twill weave and measures 37 cm by 42 cm. On one side, the term "Wildlife Watcher" is printed using low-waste ink technology. The phrase appears in cream block letters, and decorated with green and cream illustrations of trees and animals.
Buy the product here.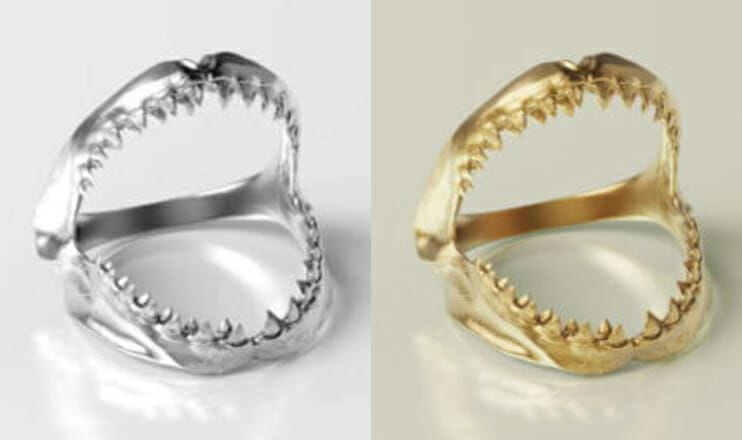 Salvari Shark Ring
Starts at 75 GBP
Environmentalist Euan Leckie partnered with his sister Serena to create a jewellery line that highlights how human and environmental factors threaten wildlife. At the same time, they wanted to find solutions for land, canopy, and marine-based wildlife and environmental problems.
Through the handmade Shark Ring, Salvari and Oceanic Global aim to raise awareness regarding shark-finning, an act that badly hurts and kills around 100 million sharks. The finger accessory acts as a tombstone for those sharks that have perished, and as a talisman for those still alive. The Shark ring is available in medium size (inside diameter 16.7mm) and other sizes upon request. Featuring a miniature replica of sinister-looking shark teeth, the ring can be purchased in recycled silver (75 GBP), 18-karat gold vermeil (85 GBP), and fairmined 9-karat gold (395 GBP).
Buy the product here.
Home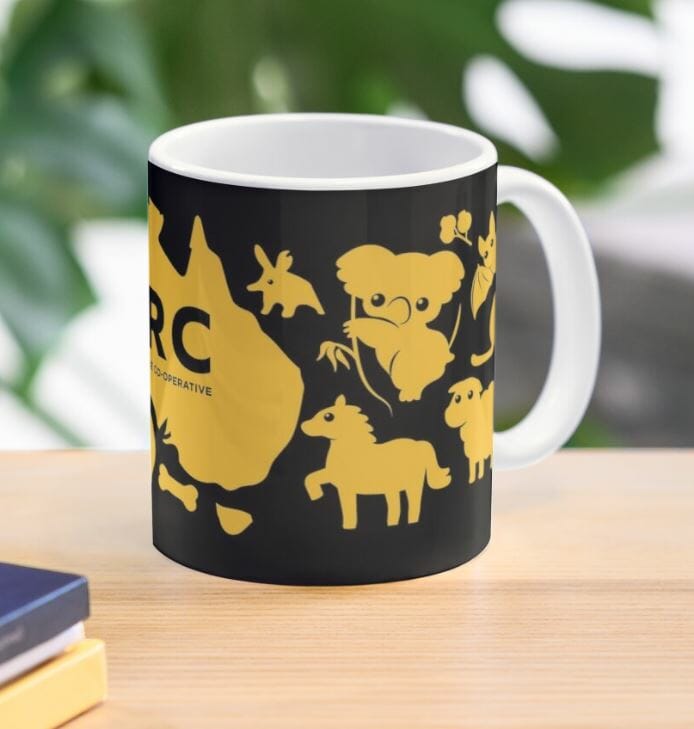 Animal Rescue Cooperative (ARC) Animals Across Australia Mug
Starts at 13.79 AUD
This stunning black and yellow ceramic mug features a wraparound print of the Australian map and endemic animals you can find there. The dishwasher-safe mug comes in two sizes (classic 11 ounce, and tall 12 ounce) and can be purchased at a lower price if you buy two or four mugs. All proceeds of the mug go directly to ARC's efforts to support bushfire frontline organisations.
Buy the product here.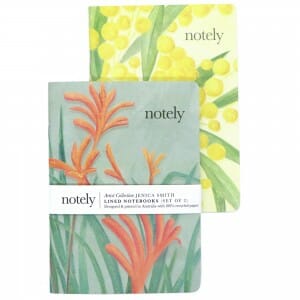 Notely Lined Pocket Notebook Set A6 – Australian Natives
14.95 AUD
Designed and made in Australia, these notebooks from Notely each have 48 lined post-consumer waste pages and Forest Stewardship Council certified card covers. The carbon neutral paper products were printed using soy-based inks, and showcase two unique Australian native plants (Golden Wattle and Kangaroo Paw) illustrated by Brisbane artist, Jenica Smith. By purchasing these A6-sized notebooks for the wildlife lover in your life, you make a difference by supporting local illustrators and buying responsibly made products.
Buy the product here.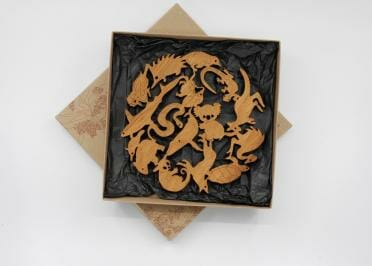 Australian Koala Foundation Trivet Wood Aussie Animals
29.95 AUD
Help the wildlife lover in your life make a statement in the kitchen and dining room with this lightweight wooden trivet or stand. Approximately 17 cm in size, the handcrafted trivet designed by Buttonworks Australia protects table surfaces from hot dishes or bowls. Made with Australian timber, the sustainable product features silhouettes of iconic Australian animals (test everyone's knowledge by letting them name as many as they can!). It is a great gift for newlyweds or people who just moved into a new home.
Buy the product here.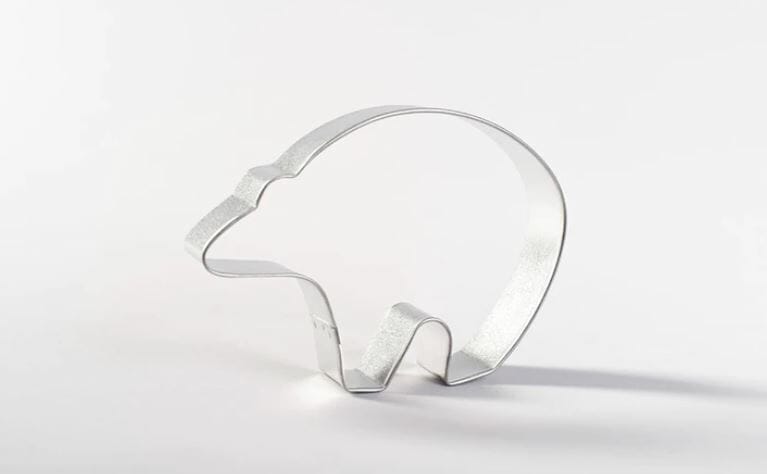 Oceana Polar Bear Cookie Cutter Adoption
40 USD
Let a wildlife lover bake delicious cookies while helping raise awareness for polar bears through this unique tin cookie cutter. Each purchase made to Oceana helps protect endangered polar bears, whose icy habitats are disappearing as a result of global climate change. Plus, it entitles you to a personalised adoption certificate, which you can put under your recipient's name! The 4.5-inch polar bear cookie cutter can be gift wrapped for an additional 5 USD.
Buy the product here.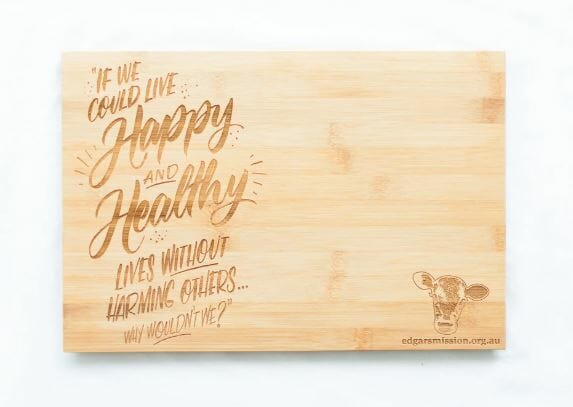 Edgar's Mission Gary Board
50 AUD
Edgar Mission produced the Gary Board in honour of their vegan-friendly cheese, which was created in 2016. The bamboo board can be used to serve tasty appetizers while sharing the brand's mission of kindness. Inscribed on the board is the saying "If we could live happy and healthy lives without harming others… why wouldn't we?" on the left size, and an illustration of Pixie the cow on the lower right side with the brand's URL. Made in Australia, the light-coloured 32.5 cm by 22 cm wooden board can also be used as a nifty chopping board.
Buy the product here.
Travel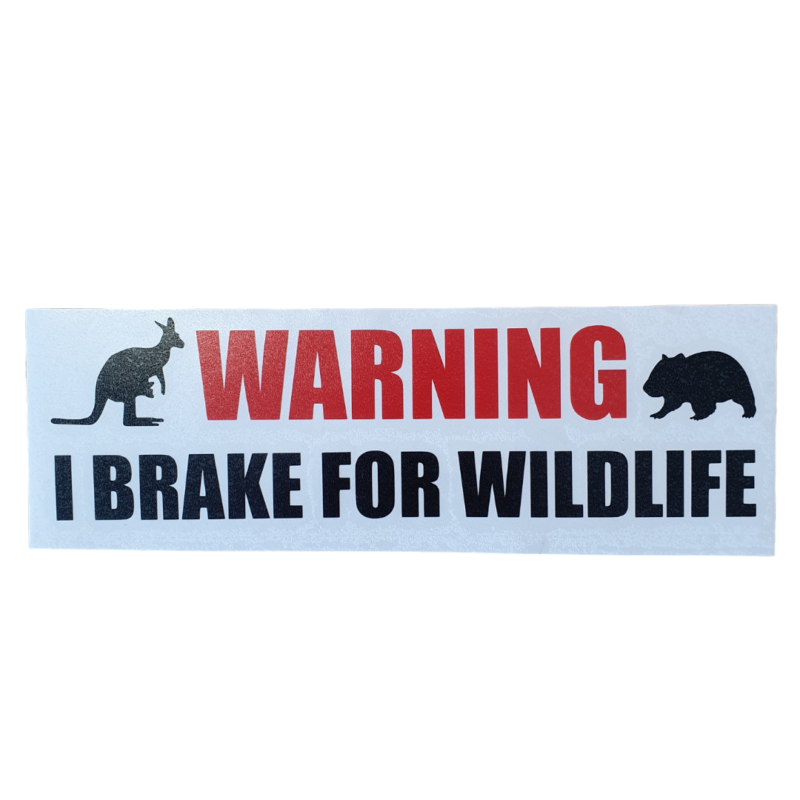 Warning I Brake For Wildlife Car Decal
9 AUD
Available in two colour combinations (red and black or red and white), this 22 cm by 6.5 cm car decal designed by Crafty Dog Studio helps a wildlife lover show his or her support for animals that may be encountered while taking a drive. Sold through Waldo's Friends, the weatherproof sticker features the phrase "Warning I Brake for Wildlife" in white or black, alongside silhouettes of a kangaroo and wombat. The high quality decal can also be attached to all kinds of clean, flat surfaces such as windows, mirrors, and gadgets, and can easily be removed without leaving any sticky residue.
Buy the product here.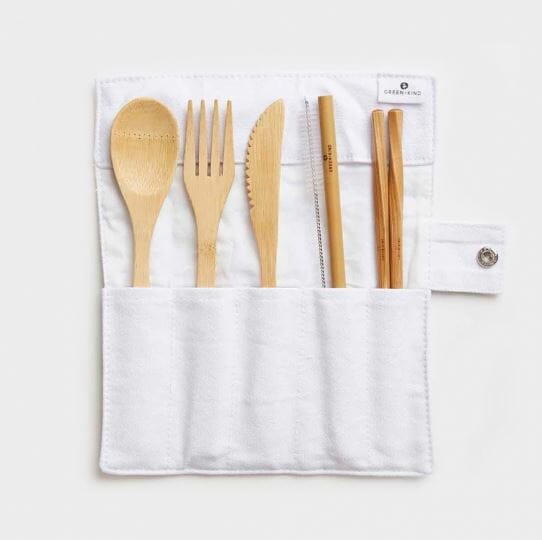 Green + Kind Bamboo Cutlery Set – Roll Up Natural
19.95 AUD
Created by Flora & Fauna, Green + Kind focuses on making ethical products that have minimal impact on the environment but are also better, everyday alternatives for people. Let your wildlife lover travel consciously by bringing along this eco-friendly cutlery set. The handy, roll-up canvas pouch contains a set of reusable bamboo utensils (knife, fork, spoon, chopsticks, and straw) and a cleaning brush. Perfect for picnics, camping trips, and so much more!
Buy the set here.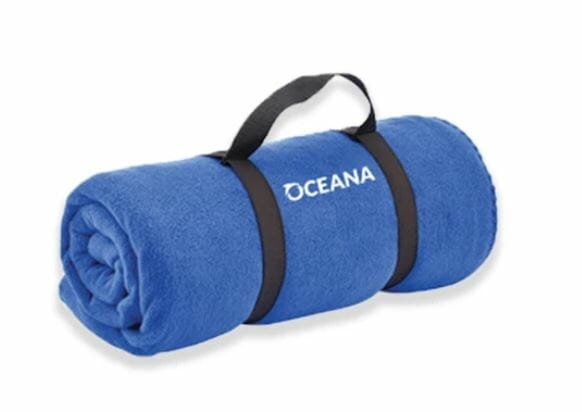 Oceana Blanket
75 USD
Oceana is the largest international advocacy exclusively dedicated to protecting and restoring the ocean. Since its founding in 2001, the organisation has protected more than 4 million square miles of ocean. Purchase this gift from Oceana that will help a wildlife lover stay warm and cosy whether he's relaxing at the beach or she's on top of a mountain waiting for the sun to rise. This soft blue Oceana Blanket will assist in the organisation's efforts of saving endangered marine wildlife, protecting ocean habitats, and stopping ocean pollution and overfishing.
Buy the product here.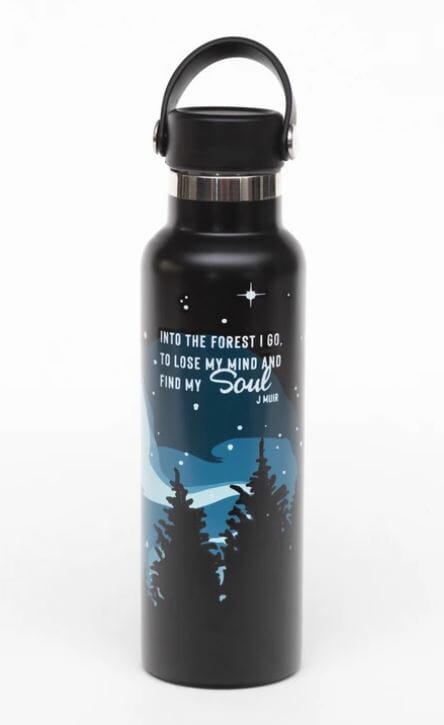 Happy Earth Apparel Into the Woods Water Bottle
20 USD
Evoke a sense of calm with this Happy Earth stainless steel water bottle, which highlights the words of wanderer and naturalist John Muir. The reusable 600 mL bottle features the phrase "Into the woods I go, to lose my mind and find my soul" over a backdrop of twinkling stars, a blue sky, and a silhouette of black pine trees. Your receiver will surely feel at peace every time he or she uses this at school, the gym, the park, or anywhere else. Plus, the double-walled vacuum insulation keeps beverages hot for 12 hours or cold for 24 hours.
Buy the product here.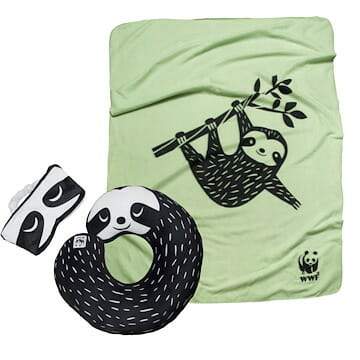 World Wildlife Fund Travel Sleep Set
55 USD
No one will be able to resist taking this adorable set wherever he or she goes. The sleep set features a cute sloth illustration on its relaxing eye mask (10 inches long), snug neck pillow (14 inches wide), and lightweight, polyester fleece blanket (40 inches by 60 inches). With this gift you purchase through WWF, you help protect the future of nature through global conservation activities.
Buy the set here.
In conclusion
Liked anything you saw here? Let us now if you end up buying any of these! We're 100% sure the wildlife lover in your life will adore any of the 20 items suggested above. Now it's up to you to decide which ones to purchase and surprise your wildlife fanatic with. Good luck!
You can also browse our other guides to discover gift options for vegans, animal rescuers, crazy cat lovers, and crazy dog lovers!