What is an animal rescue?
An animal rescue organisation aimed at taking companion animals from situations where they are at risk of euthanasia for reasons not related to behaviour or health. An example would be a rescue that pulls dogs from shelters with a policy of euthanising dogs that are not adopted within a certain time frame. Then that rescue would place the dogs in foster homes and advertise that the dog is available for adoption.
This also happens with cats, particularly strays or colony cats. Cats are far more social than advertised and will form large groups. Some of these cats are not suitable for adoption due to their feral nature but they are trapped, neutered and released. Any kittens found will be taken in, socialised and be made available for adoption once they are neutered.
Similar rescues exist for pocket pets such as rabbits and guinea pigs, usually sourcing animals from individuals who purchased them without realising the extent of their needs or prolific breeding capacity.
Well organised rescue groups will consist of volunteers who coordinate to collect animals from situations where they are at risk, have them treated for any medical conditions including spay and neuter surgery. It is vital that animals in rescue be desexed to prevent a further increase in the population of 'unwanted' animals – animals without a home to go to once they are old enough to be separated from their mother.
Where does the unwanted pet population come from?
The population of stray and unwanted animals, including feral cats, consists mainly of pets who were not desexed within the reasonable timeframe; and their offspring come of breeding age very quickly. Even if these pets have owners, the failure to desex these pets can lead to an exponential increase in the stray population.
There is currently no system for recording the movement of stray and unwanted pets but RSPCA statistics show that over 250,000 pets were euthanised in a twelve month period because homes could not be found for them. When you do the math for cats and dogs, it shouldn't be a surprise: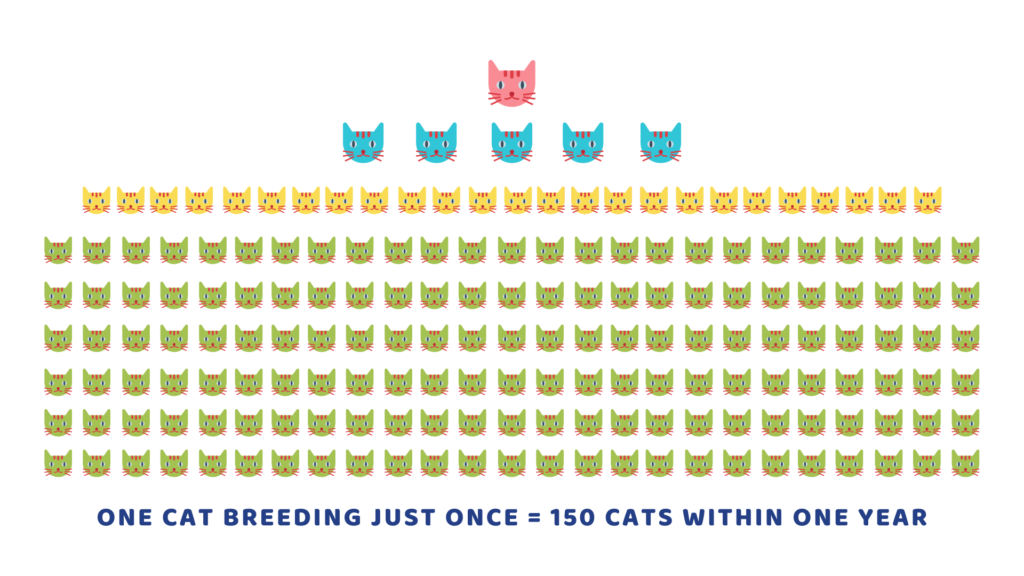 Cats become fertile at 4 months of age. A female cat can have between three and five kittens but litters of up to ten kittens are possible. Each of those kittens can contribute to the creation of another five kittens on average. In one year, that's three generations of kittens. That means 150 kittens that now need homes from one undesexed cat breeding one time (she will go into heat every three weeks on average and her pregnancy will last about two months). If you want a kitten, they will be in rescue.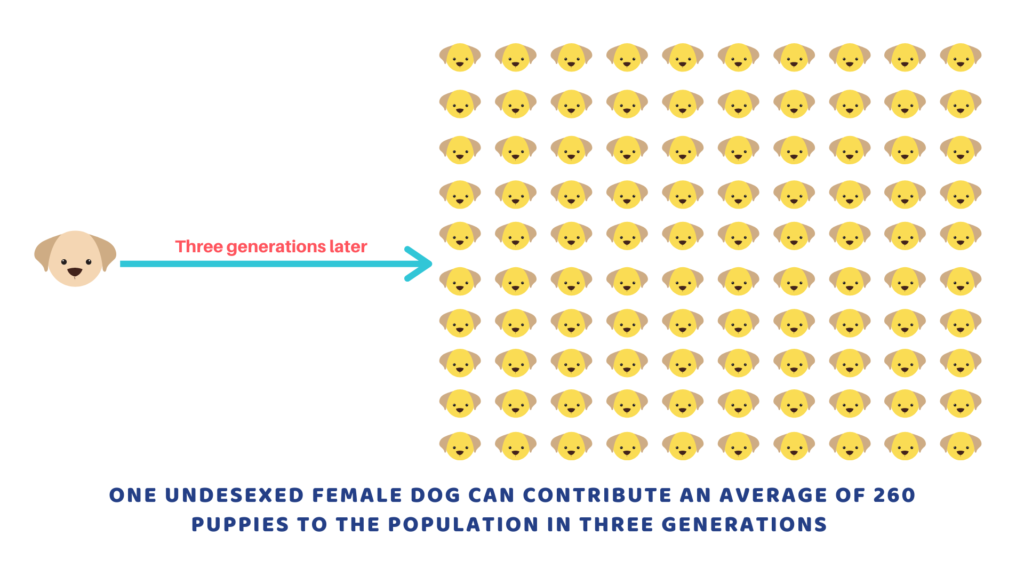 Dogs become fertile at 6 months of age and go into heat twice a year on average. A female dog can have between 3 and 12 puppies depending on size and breed. One undesexed female dog can contribute an average of 260 puppies to the population in three generations with just one breeding.
What does this mean if you're looking for a pet to add to your family?
That there are a lot of animals out there, and you have a good chance of finding the one that needs you in rescue. Puppies and kittens are available, as well as adult animals who were not able to be kept by their original owner for various reasons.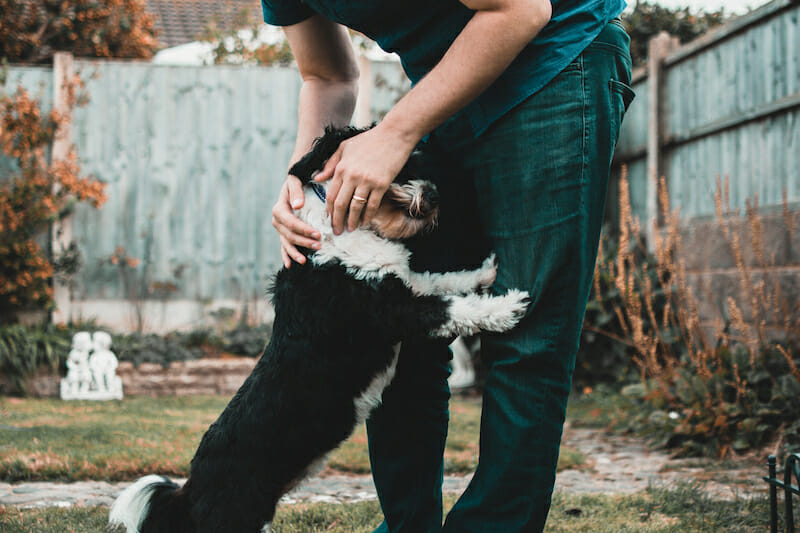 Why should I consider an adult animal?
Similar to humans, animals have an infant stage where they are learning about the world and what they can and can't do in it. There are a lot of pets in rescue who are there through no fault of their own – their original owners have become unable to care for them for a variety of reasons beyond their control. These pets have an understanding of house training and acceptable behaviour – and those that don't are still completely able to learn. It is very possible (and rewarding) to teach an old dog new tricks.
How to find a legitimate rescue
We often see groups and posts on social media regarding individual animals in care requiring fundraising or adoption as part of a rescue group or charity. If you want to adopt a rescue animal, ensure that you are dealing with a legitimate rescue or shelter. This will also help you avoid being scammed by individuals representing themselves as a group in order to garner funds that may not reach the intended party.
There are several requirements for rescue non profit status that incur oversight into financial transactions.

To elaborate, every legal nonprofit rescue will at least have these four things:
An Australian Business Number (ABN)

All legitimate rescue groups will have their ABN available and displayed on their website. You can also look up on the ABN Register: https://abr.business.gov.au/
Clicking through the ABN register for their ABN will also show you if they are endorsed by the ATO to be Deductible Gift Recipients. Not every rescue is eligible so don't panic if they're not

Public Liability Insurance

This covers all of their staff, volunteers, foster carers, property and anyone attending adoption events

Be on the Australian Charity and Not-for-profit Commission (ACNC) Register.

ACNC oversees transparency in financial transactions and record keeping
For animal rescue this includes animals in care. You can use their website to search for a rescue via their ABN: https://www.acnc.gov.au/charity

Obtain a fundraising license

any rescue that solicits donations via any medium must have a fundraising license
Currently there are no legal obligations on behalf of rescue groups to the public. So if you have found a rescue that ticks all those boxes, how can you still be sure that the pet you adopt from them is healthy and as described?
Social media is a blessing and a curse – a lot of content is heavily curated to avoid backlash from some of the more unattractive occurrences in rescue; extreme sickness being one.
A well-intentioned and well-versed rescue will encourage potential adopters to enter an application for a pet, either a specific animal shown or for a match with their lifestyle.
What to expect from an application
An application is an interview that goes both ways. It's important at this stage to remember that rescues are often under-staffed and very overworked with a lot of pressure to ensure the safety, health and longevity of the animals in their care. Rescue staff can be very particular due to bad experiences with people unaware of the reality of rescue so they will be looking very carefully at applications to ensure the best outcome for the animals in their care.
A good application will allow an accurate snapshot and overview of your life: where you live, who lives with you, what kind of environment you live in, what other pets you may have. Rescues will attempt to accurately temperament test their animals but sometimes they cannot accurately emulate the conditions of a home, your home, to account for things like planes, mailmen, school bells, trainlines, noisy neighbours.
Which choice of breed, age and animal is best for you?
Many adopters will ask a rescue: "Which animal would suit me?"
The question that should be asked is: "What lifestyle can I offer a pet?"
How much time are you at home? How much of that time is actually free?
What kind of activities do you like to do? Are you very active or just hoping that an active dog will magically make you active?
Are you experienced with animals who may require behaviour modification?
Do you have the time and patience to house-train an adult animal?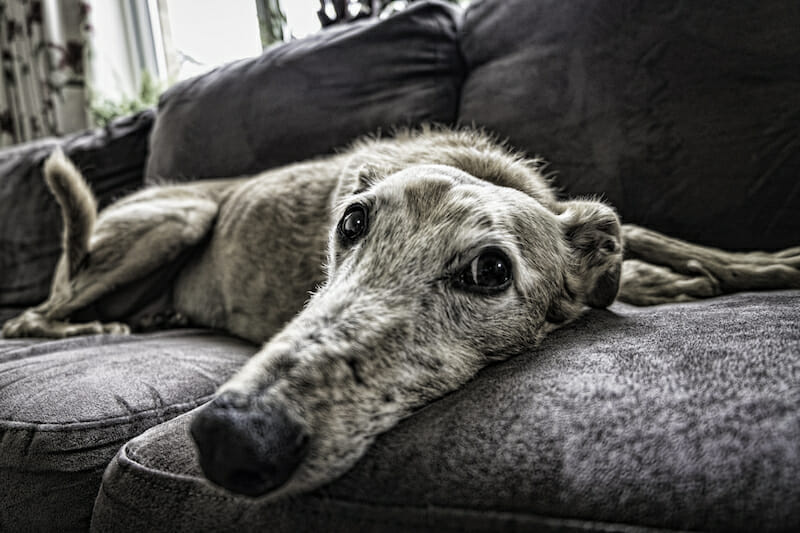 There is no shame in wanting a relaxed sofa partner who just needs to know where the doggy door is. However, it is extremely important to be honest with yourself about what your lifestyle actually is, not what you want it to be.
If you already know which breed you'd like, you can also reach out to breed specific rescues.
To find a rescue for a particular breed, search the breed, then rescue and your country: e.g. "Samoyed Rescue Australia."
They often have lots of resources for understanding the breed, including the reasons people give them up, which are very important to know if you want a particular breed.
You can also learn from current owners within the rescue circle about their experiences.
Foster to adopt and trial periods
Many rescues will offer foster to adopt programs and trial periods for each animal that they have available. These are vital because it can take some time for a pet to settle into a new family, a new home, a new routine:
3 days to decompress – to start to recover from all of the new stimuli that they're dealing with – smells, sights and sounds
3 weeks to learn the routine – just like it takes us 21 consecutive days to make a habit, pets learn by repetition. Predictability of consequences is a cornerstone of psychological stability and by setting a routine for your new pet will help them settle in
3 months to feel 'at home' – the same amount of time it takes for language immersion to start to form new pathways in the human brain. Pets will learn and understand their human family members' communications and the expectations.
Pets who have felt the need to be guarded in their behaviour will often show a more playful and relaxed demeanour once they know that they are safe. It is very rewarding to have a rescue come out of their shell in your home.
Now what?
Your ideal pet is more likely to be found in rescue than anywhere else, whether your lifestyle suits a puppy, kitten, or adult pet. You can use resources like Find a Shelter to start your search today!