Animal rescue fundraisers lie at the heart of communities coming together to look out for our furry friends. However, as much as we'd like to have our hopes and wishes save those we love, running consistently successful fundraisers involves a great deal of effort toward fundraising material. Organising a successful event—online or offline—can be expensive and time-consuming. While the best of us keep going back no matter how the first attempt goes, it's always great to get it closer to right than wrong the first time round. So how do you ensure that you pull off your first successful fundraiser? It all starts with effective marketing materials! A successful fundraiser stands out and has high visibility especially to people who fit the description of the ideal donor.
Follow these tips to get started with the best fundraising material you'll ever create:
Know your audience
Knowing your audience is the first step in any form of marketing. It is no different in terms of marketing an animal fundraiser. Whenever you organise your fundraiser, you need to know the characteristics of the people that you intend to target. Profiling your ideal donor plays a critical role in executing an effectively targeted marketing campaign.

Who would be the perfect audience for an animal shelter fundraiser? Pet owners would be a good fit as your ideal donors. For a dog fundraiser, you'd want to go with dog owners. Animal lovers and animal rights advocates would also make for a good audience.

Create professional posters
A surefire way of capturing anyone's attention is with the use of beautifully designed graphics. In this case, you will need professionally done posters that speak your message loud and clear.
There are two methods of achieving a professional poster for your fundraiser. The first one is by hiring a professional to design the poster for you. Professional designers charge different rates, but one who knows his craft will probably command a high fee. Hiring a designer is only practical if you have a large operating budget that can accommodate such expense. However, if you're working with a tight budget, you would need to go for an inexpensive option.
The second, more affordable option is to create your own design using free or relatively cheap resources. One such resource is Canva. Canva allows you to design posters and has templates for all types of posters including fundraising poster templates. Although a resource like Canva requires a monthly fee for you to enjoy its advanced features, you can utilise its free layouts and insert your own images.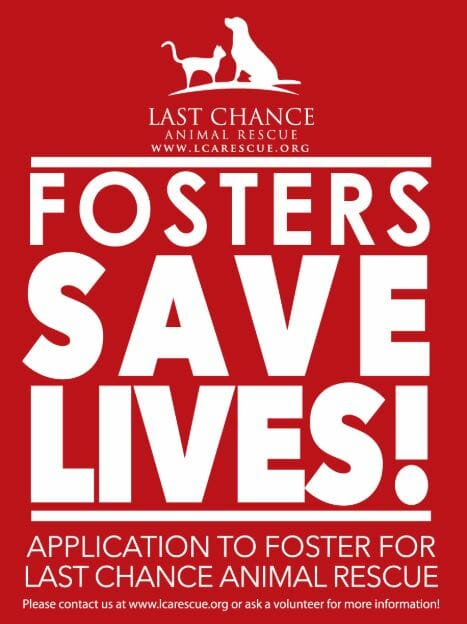 This poster succeeds in drawing people's attention through its bold block typography, eye-catching colors, and a clear-cut message about foster parents saving the lives of countless animals.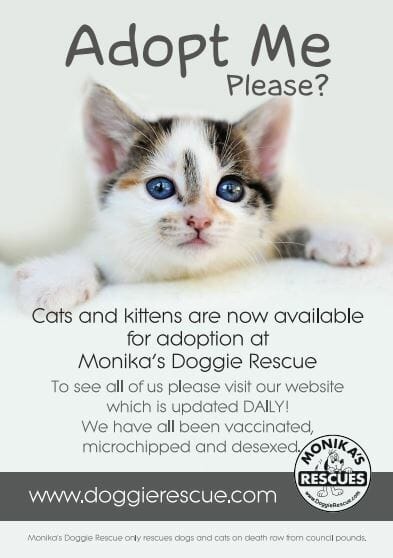 This cat adoption poster tugs at the heartstrings by pairing the words "adopt me please" with a compelling image of a kitten in need. By clearly stating the website and details about the animals, the poster urges interested parties to send an inquiry immediately.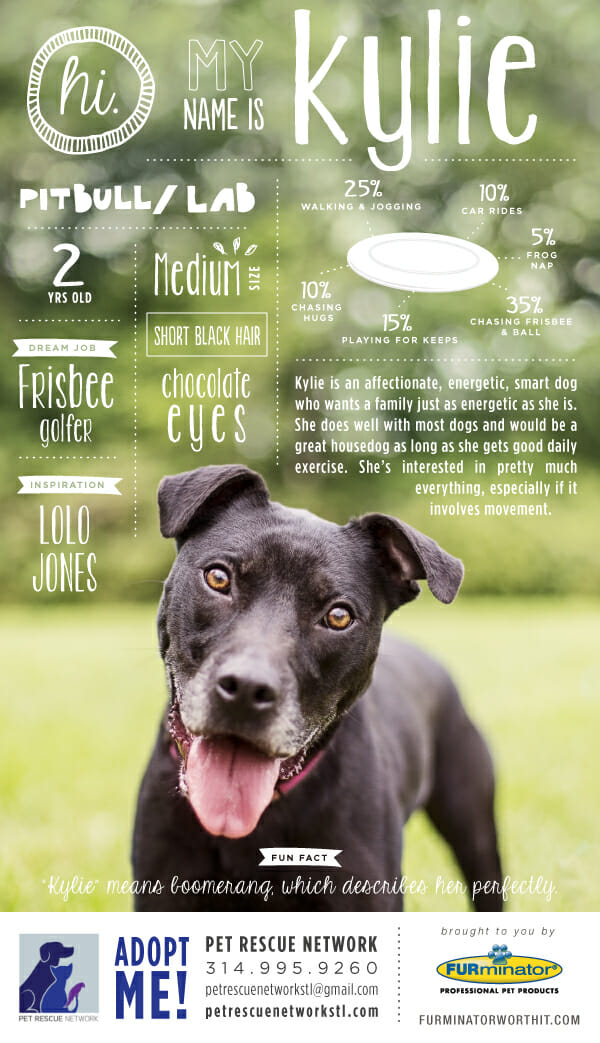 Got a dog up for adoption? Sharing an engaging photo and his interesting quirks in a playful format will definitely intrigue prospective pet parents. Don't forget to include how people can get in touch with you!
Make compelling videos
Videos have become a powerful and versatile medium of communication in the last few years. Visual content is so effective that 70% of marketers from different industries use videos to reach their audience. Judging by these facts, it would only make sense for any animal fundraiser organiser to use visual content to promote their fundraiser. When creating a video for your fundraiser, you will be killing two birds with one stone. You will be using the video to give your cause and mission more exposure, and at the same time, use the video as a call to action.
Videos offer way more opportunities for a broader reach than written content can. For starters, viewers can learn more from watching 45 seconds of video than they would if they spent the same time on written content. Videos are also easy to consume, especially on mobile devices. If you look at most of the content that goes viral, a considerable percentage of it is video content. When you create a compelling video of your fundraiser, there's a possibility that it will be widely shared and may even go viral.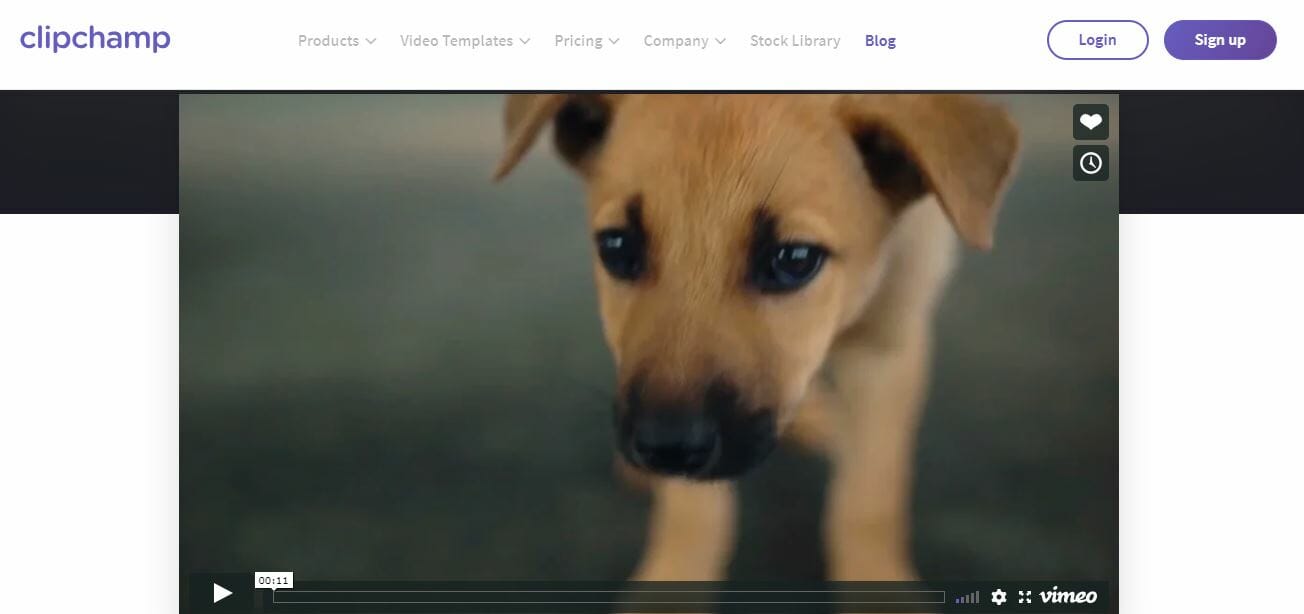 Sign up for a free account on Clipchamp and edit their video templates whichever way you want.
After crafting an effective fundraising video, where should you display it? YouTube is an excellent place to start. YouTube has placed itself as an online video juggernaut with millions of visitors each day. Social media such as Instagram and Facebook are also great places to post video content. They both have wide usage across the world and are also well optimised for video viewership on mobile devices.
When promoting your fundraiser using video format, you can create a series of videos telling your story and calling on to donors to help your cause. Besides helping share your mission clearly, creating a video series also builds up your audience as people follow your narrative.
Get social
Besides being a platform for connecting with friends and family, social media is also an extremely effective marketing tool. Facebook and Instagram have over 3.27 active billion users combined. This is a huge audience to tap into. However, you'll need to create a page and amass a huge following to have a wide reach with your fundraising marketing efforts.
There are two ways to push traffic to your social media pages, organically and through paid traffic. If you choose to go the organic way, you won't need to spend any money, but you will need to put in a lot of effort and consistency for your page to get noticed. Growing an organic following also takes longer than using paid traffic. Using paid traffic to build your following, on the other hand, takes a shorter time but costs money. You essentially pay to have your page appear on people's timelines.
Consistency in social media is crucial. Whether you use organic or paid traffic, you need to be diligent with your postings and interactions with your followers. Daily status updates and replying to comments help keep your engagements up. In addition to status updates, it's advisable to post videos and photos that tell your story and what you stand for. Social media is a highly visual platform, and high-quality videos and photos will make your fundraiser page stand out.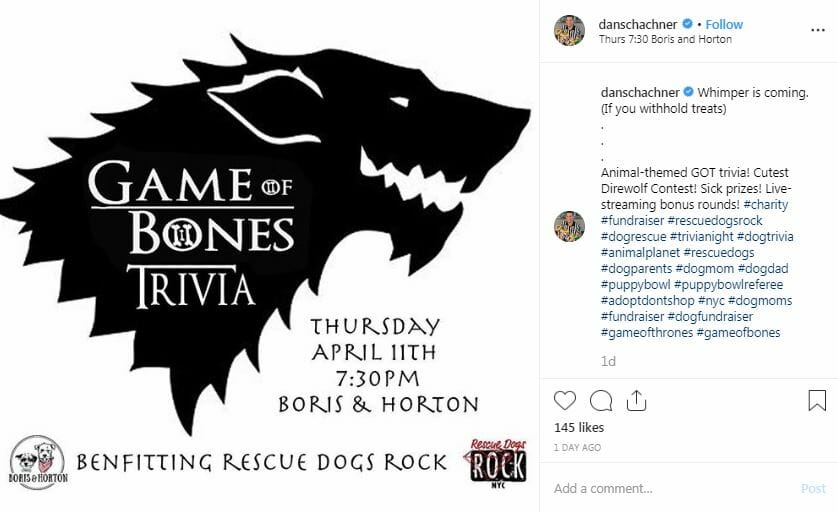 A pun-tastic themed fundraising event that coincides with the return of a much-awaited TV show is sure to draw laughs and support from animal lovers.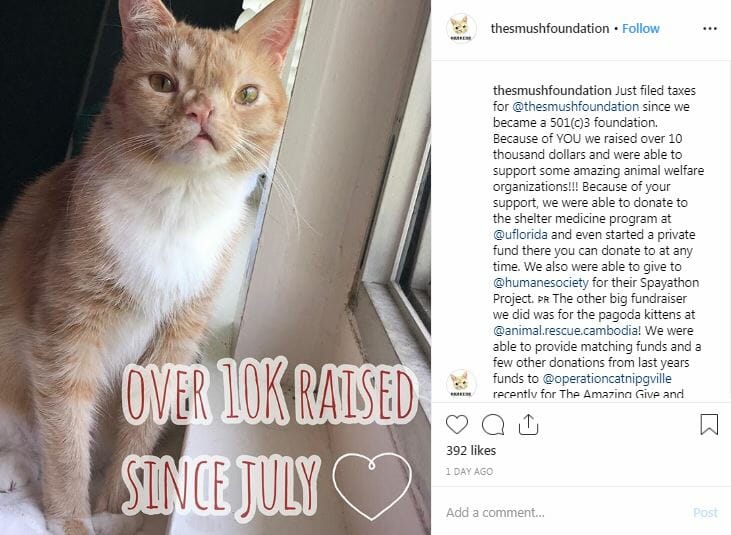 Update followers about your fundraising efforts the way The Smush Foundation does. They encourage people to keep giving by sharing how much money they've raised and which animal welfare organisations they've helped.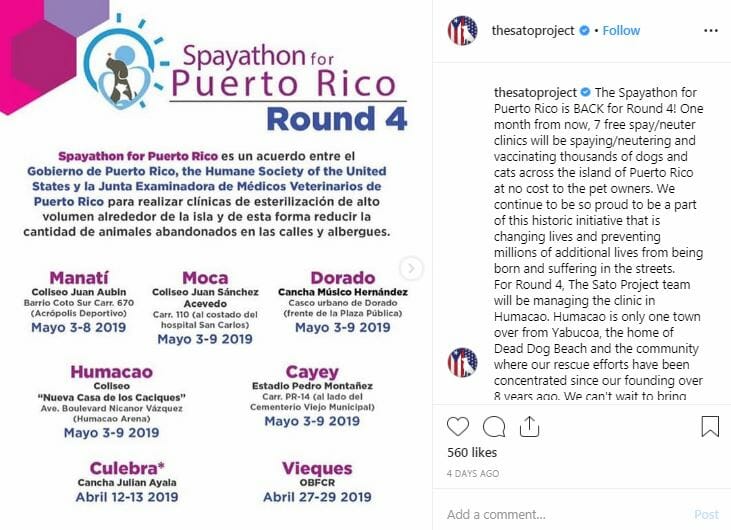 Share your upcoming fundraiser's information the fastest way possible—through a social media post! At a glance, The Sato Project's Spayathon for Puerto Rico poster quickly shares the location of its seven spay and neuter clinics.
To recap
Marketing is undoubtedly a crucial aspect for any fundraiser. It's safe to say that a fundraiser's success is heavily influenced by the marketing plan in place. Lucky for you, you won't have to use traditional and expensive marketing tactics. Instead, you can use a different approach by implementing the tactics discussed above. Not only are these marketing strategies effective, but they're also relatively inexpensive and easier to implement. So if you're planning an animal shelter fundraiser anytime soon, use these simple strategies to save yourself some time and money!