Asma Sheikh left her longtime corporate job to pursue two passions: apparel and animals. She shares, "I am already working towards rescue and welfare work in my home state, Kashmir (Northern India), but it's still in nascent stages as there are many limitations and the welfare work is done completely by volunteers." The rescue volunteer reveals that animal welfare in India is not at par with other countries, but more and more non-government organisations (NGO) and people are working tirelessly toward the rescue and rehabilitation of animals. Asma dreams of setting up a facility for paralysed animals in India, revealing, "There is no specialised facility for paralysed animals where they can be given refuge as well as treated using the latest facilities. This might be a daunting task as it would require a huge amount of funds, but it needs to be done."

Waldo's Friends caught up with Asma to talk about her adopted pets, five tabby cats—Blossom, Bubbles, Louii, Pepper, and Scotty—and a two-year-old dog named Lee, and how they inspired her to rescue animals on a full-time basis. 
Help out by donating to Kashmir Animal Welfare Foundation
With your kind assistance, Kashmir Animal Welfare Foundation can rescue, treat, and rehabilitate injured, abandoned, and sick animals living in Kashmir, India.
Waldo's Friends (WF): Hi Asma! Tell us about the first pet you adopted.
Asma Sheikh (AS): Siblings Blossom and Bubbles were the first two pets I got four years ago. I have always wanted a pet, but I was more interested in having a white bunny as a child. My mom wouldn't let me keep one because she doesn't like pets, so the wish always stayed unfulfilled.
One day, a friend of mine posted about newborn kittens that her cat had given birth to and was looking for adopters. I showed my interest in adopting one of them, but she convinced me to take two as one would need a companion.
Even if I had no experience with any rescue or pets, I always had an immense love and intrigue for animals. I used to feed the strays at home as a child, but nothing more than that. The arrival of pets in my life pushed me towards animal rescue. I started to volunteer for fostering and rescuing of animals.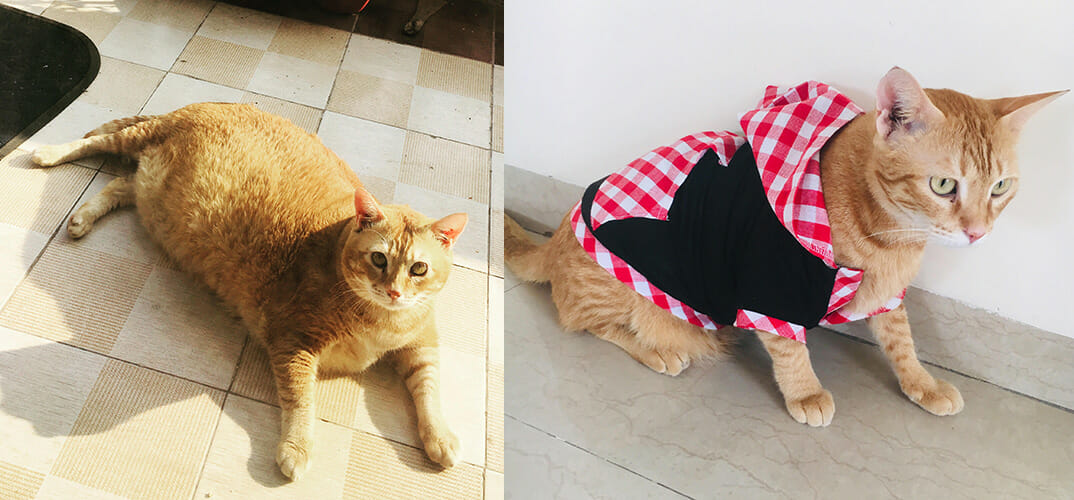 WF: Did you experience any challenges while trying to adopt your pets?
AS: No issues at all. In India, animal adoption is easier as it doesn't involve much paperwork unless you are adopting from a rescue group. They make sure you sign an adoption form and do a house check.
Since I adopted a pair of kittens from a stray cat, I didn't have to sign anything. It just took a bit of time, as the kittens had to arrive from a different city and someone had to bring them via road transport.
WF: What makes your adopted pets unique?
AS: My pets all have unique personalities.
Blossom is the cutest and the wisest of them all. An old soul, he never gets into any fights, accepts everyone, and is a big cuddle buddy. He is fat and constantly on a diet because he loves food—he would do anything for food! Blossom sits outside my kitchen most of the time, asking me to let him in and feed him. His pleas mostly aren't taken seriously.
His sister Bubbles is the most possessive of all when it comes to me and the house. She gets into fights with them so she has to be kept separate most of the time, but she makes sure she gets pampered the most.
Louii is a sweetheart and a cuddler. He has a unique habit of tap dancing with his hind limbs, which is such a cute thing. I suppose he tries to mark his territory over places and humans but without the spraying part.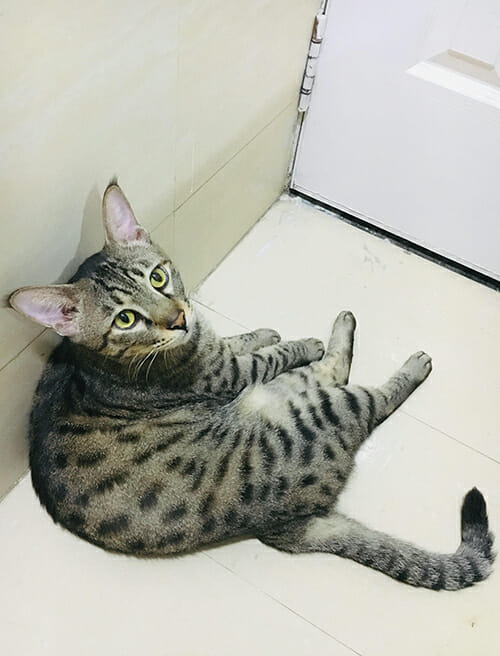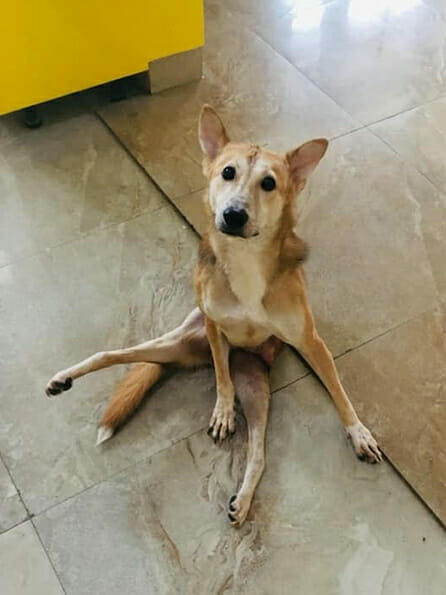 Pepper is a scaredy cat in the truest sense. He doesn't let anyone touch him (except for me obviously) and runs away at the slightest sound or movement. The first time I picked him up, he bit me so I figured he is the "touch me not" sort of cat. He has mellowed down since and lets me pick him up and kiss him.
Scotty is the epitome of naughtiness. He bullies everyone, is swatted the most by everyone, and play bites a lot. You can't play with him without him biting you or scratching you, but he is a cutie pie. When he wants to sleep, he would lie down on my lap and sleep.
Lee is active and naughty despite being paralysed from the hind limbs. He has a special room for himself and doesn't like anyone other than me entering the room. He gets excited over food and new sheets.
WF: Any funny anecdotes you can share about your adopted pets?
AS: When I got Blossom and Bubbles, I was told they were sisters. When Bubbles started to be in heat, she would howl and meow continuously and demand cuddles, but Blossom never did anything like that. I was curious about the difference in their behaviour.
After some time, I saw a pair of balls hanging by Blossom's behind. I got worried, researched online, and found out that Blossom was a boy. I called my brother and he laughed hysterically. That's one stupid but funny incident that makes me laugh a lot to this day. Funnily, I can quickly tell the sex of a days-old kitten these days!
WF: What are the things they enjoy doing with you?
AS: Cuddling mostly. Each one of them has a different way of demanding attention. I am sure they know me as the lady who feeds them, cleans their litter boxes (and butts, in the case of Blossom and Lee), and cuddles and kisses them on demand.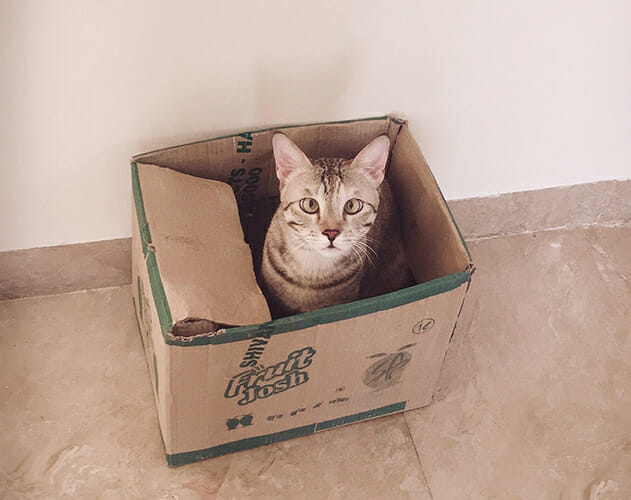 WF: Why would you personally encourage adopting animals? 
AS: Imagine, if each family in this world adopts an animal or two, there would be no animals on the road dying of hunger, accidents, or anything else. Wouldn't that be such a nice world to live in?
The best breed is "rescued," and I am totally against breeding. This constant demand for pedigree pets is stupid. People need to understand that animals are not an object of fantasy for humans.
WF: What's the best parenting tip you can give for first-time pet owners?
AS: Do not adopt unless you are ready to dedicate time and resources to give them a good life, and to take care of them forever. Make sure you feed them well by giving them measured meals at designated times. Do not free feed. Vaccinate them regularly to keep them healthy. Also, each pet is unique. Take your time to understand your pet and his personality.
WF: Can you tell us more about your animal rescue efforts in your hometown?
AS: I am an active rescue volunteer in the Delhi NCR region and mostly do rescues in the area where I live. This includes regular TNR activities, feeding, and giving medical treatments wherever required.
Additionally, we started Kashmir Animal Welfare Foundation, an organisation which takes care of all the rescue and rehabilitation work in my home state. We have started from scratch as there is no NGO, non-profit, or government body that works for animal welfare, except the municipality that takes care of it on a minimal basis. We are in talks with the concerned department for a land lease so we can set up an SPCA, a shelter, and a medical facility for our rescues and fosters.
WF: Speaking of fosters, do you foster at home? If so, how do you make this set-up work, especially since you have pets at home?
AS: Yes I do, but only cases which do not have an option otherwise. This includes neonatal kittens that have been abandoned by their moms, puppies, and young dogs which I picked up on the road (in case they have an injury or need medical treatment that can't be given on the spot).
I use a spare room or the balcony for these purposes, depending on the requirements of the case. My pets are okay with kittens and puppies, although I do not introduce them right away. Adult cats are kept separate as my cats are extremely territorial about their home, except Blossom who gets along with just anyone.
WF: What are your most memorable foster stories to date?
AS: One of the fosters that my housemates got was an extremely feral cat named Chikoo. He wouldn't let anyone touch him and got into fights with my cats, so I had to keep them separate all the time. Eventually, he grew fond of me and I was able to touch him and pick him up although with caution. He tried to sneak out a couple of times, but we got a hold of him. We had to send him to another foster home from where he escaped and never came back. I still regret sending him away. If I had a choice, I would have adopted him as well.
WF: How has your life changed after adopting animals?
AS: My entire life revolves around them. I left my job to start a business that gives me the flexibility to be available for them and be there to take care of them. I can't travel much, and I don't spend a night out of my house. My social life is almost nil. But since I am an introvert, it hardly matters. I love staying at home most of the time.
My pets have brought a sense of responsibility, empathy, and compassion in me. They are the reason why I have been able to find purpose in my life.
See what goes on in the life of Asma and her adopted pets on Instagram.
Read more rescue stories here! Do you know of an interesting pet adoption, foster, or rescue story? Share your suggestion with us by commenting below!