Since 2017, Lady Logarta has been single-handedly running her independent rescue in Manila, Philippines called Ninja's Rescued Kittens. As a child, she was already feeding stray cats, bringing home abandoned kittens, and caring for them with the help of her parents who were bonafide animal lovers. Lady shares what inspired her to set up Ninja's Rescued Kittens from her own home. 
Help out by donating to Ninja's Rescued Kittens
With your kind assistance, Ninja's Rescued Kittens can rescue more orphaned and abandoned kittens.
Waldo's Friends (WF): How did your rescue officially start?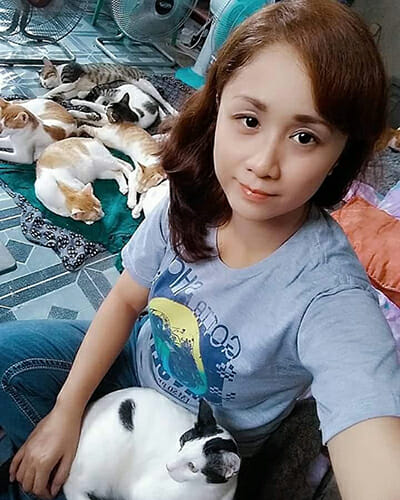 Lady Logarta (LL): In June 16, 2017, I rescued a newborn kitten that was almost drowning in a ditch. I researched all I could from the Internet to help her survive. After saving her, I realized that I could sacrifice sleep to save others like her, so I focused my advocacy on saving orphaned and abandoned kittens. At first, I shouldered all the expenses. But eventually, I made a Facebook page so that I could ask for donations to help me care for them and continue feeding stray cats in my area too.
I thought of naming the rescue after my nickname, Ninja. As an independent rescuer, I am not affiliated with big organisations or groups. What I aim to do is inspire people to help cats, especially kittens as they are most vulnerable.
WF: What would you say is the best thing about running your own rescue?
LL: I like the peace and quiet. There's absolutely no drama. I need to be in a good mental state to focus on each cat or kitten.
WF: How old was the youngest kitten you ever took in? What was the experience like caring for these helpless kittens?
LL: I once took care of a newly born kitten with the umbilical cord still attached to him. Young kittens need to be fed every two hours. They must be kept warm and had to be stimulated to pee and poop. This takes a few weeks of very little sleep, but worth it to give them a chance at life.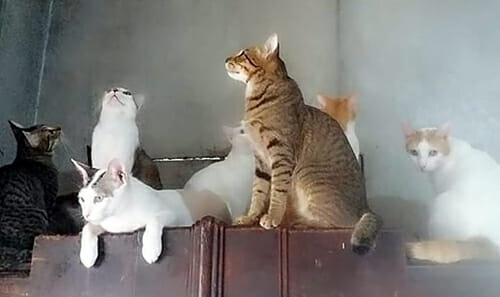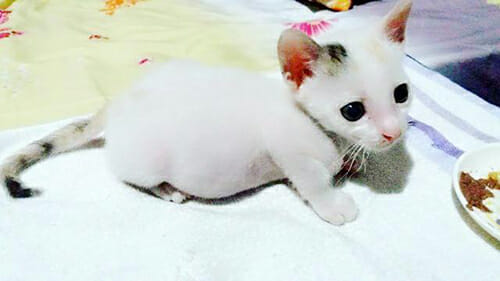 WF: In your official Instagram account, you mentioned caring for more than 60 cats on your own. Could you share what happens with them on a daily basis?
LL: I feed the adults wet food twice a day, the bigger kittens thrice a day, and the little ones as often as possible. I leave a bowl of dry food for them to nibble on. In between, I do the cleaning/laundry, buy cat food, and go to vet appointments. If possible, I spend an hour twice each day to play with them. At night, I go out to feed the stray cats.
WF: How long do the kittens usually stay with you?
LL: I usually put them up for adoption when they're four months old onwards. I make sure I spay/neuter before I release them. Before, when I didn't have enough funds, I would have an agreement with the adopters to shoulder the vaccination.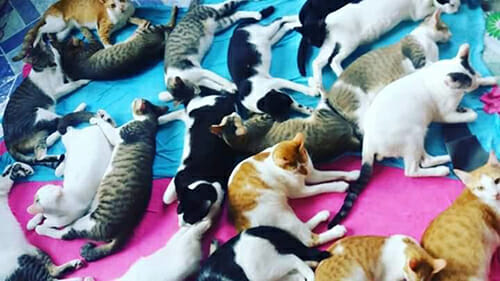 WF: What are your prerequisites when allowing someone to adopt your rescue cat?
LL: I have a strict screening process that allows me to find the best adopters. I ask them why they want to adopt a cat, their current situation at home, their lifestyle, and more. I also make sure they agree to update me every month about the cat's condition.
WF: As a rescue that has been up and running for two years, what's the nicest feedback you've gotten about the kittens and your rescue?
LL: Adopters say that they are the sweetest cats they've ever had. These cats love kisses and hugs. They love attention and are very friendly.
I've also received several messages from people who told me that they saved abandoned kittens because they were inspired by what I do. It is very heartwarming and sometimes gives me happy tears.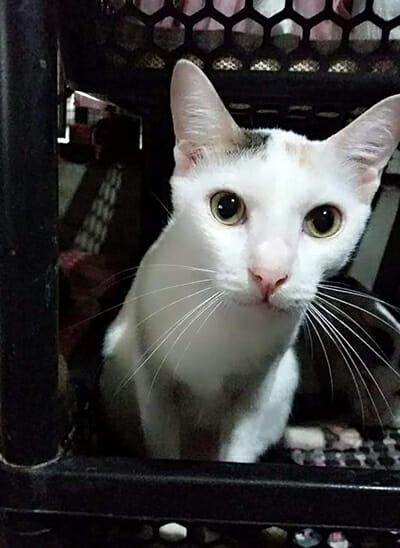 WF: What's the most challenging thing about running a rescue on your own?
LL: I literally do everything. I care for the newborn babies, clean, mop, vacuum, wash bowls, do laundry, feed cats, give medicine, buy cat food and supplies, accompany them to vet appointments, scoop litter boxes every two to three hours, and more. With all these daily tasks, I think I honestly need more time.
WF: Have you ever permanently adopted any of the cats you've rescued? How do they feel about having many foster siblings?
LL: Yes, I've adopted my first two rescues, Ponyo and Clowie. Ponyo was the first newborn kitten I saved, while Clowie was a month old when I took her in. Her would-be adopter changed her mind so I decided to keep her. They both get along with the other cats.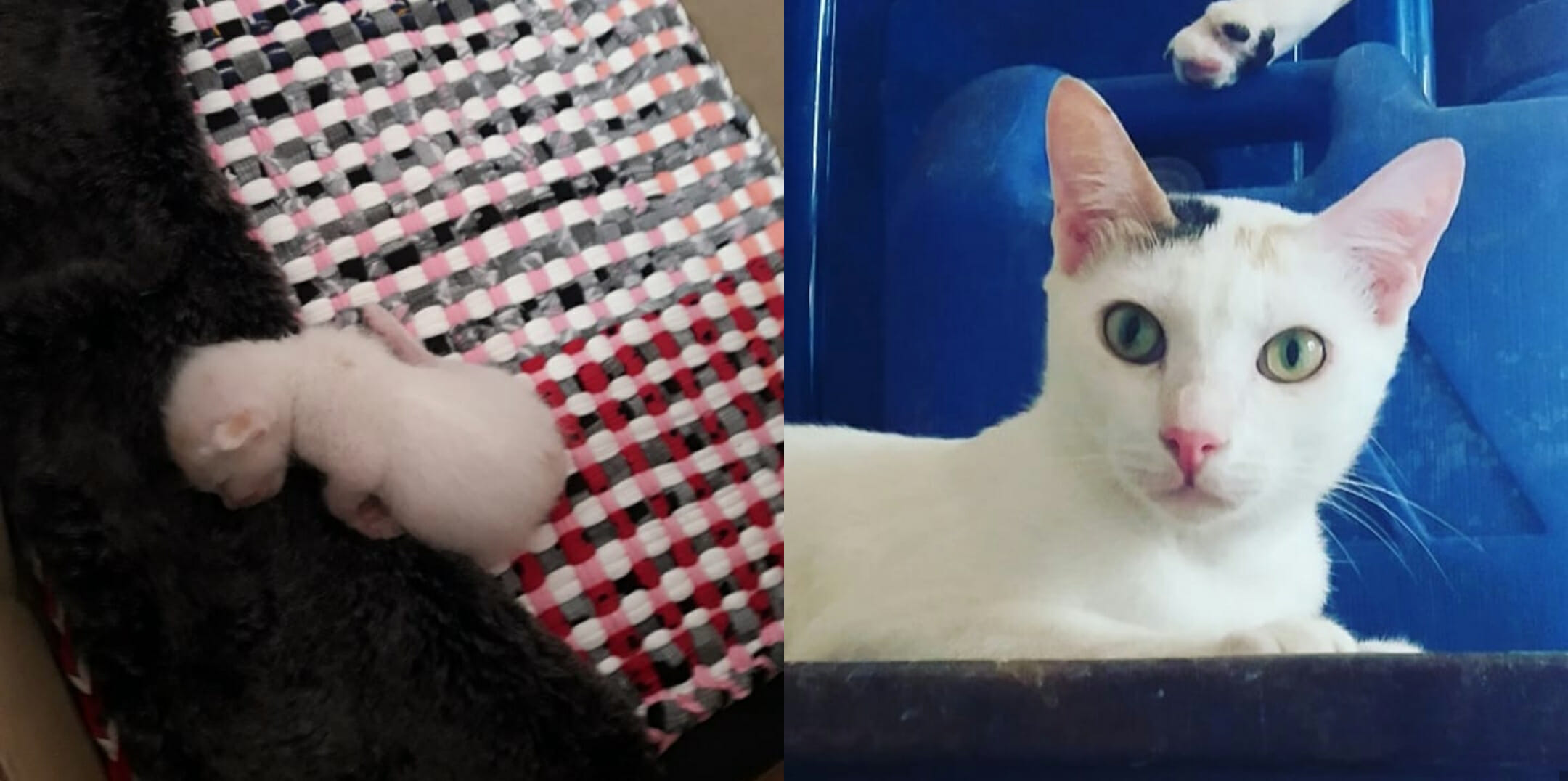 WF: What do you think are the biggest misconceptions about stray cats and the animal rescue industry? How do you address those fallacies?
LL: Here in the Philippines, they think cats have more rabies than dogs, so I try to inform people that this isn't true. Also, some people think that cats are unfriendly. I tell them that they are the sweetest creatures, just more independent compared to dogs. They also need to be taken care of differently (i.e. they need litter boxes).
WF: How can people support your cause?
LL: People can donate to us for cat food and supplies as well as help us raise funds to build an additional room for the cats.
WF: What is your advice to other people who want to create their own rescue or are thinking about rescuing animals?
LL: Life is too short not to do good things. Do it for love so the impossible becomes possible. It is not hard when you know what you have to sacrifice to save animals' lives.
Follow Ninja's Rescued Kittens on Facebook and Instagram.
Read more rescue stories here! Do you know of any independent rescue shelters worth featuring in your neighbourhood? Share your suggestion with us by commenting below!