Founded in December 2015 by Maxin Arcebal, Chelsea Pecson, and Addi Dela Cruz, Hound Haven was created as a rehabilitation and adoption center for retired working dogs. The 1,200-square-meter center located in Bulacan, Philippines gives retired canines the proper behavioural and physical training they need to help them adjust to their new lives as house pets. 

Waldo's Friends spoke with Co-Founder and Chief Marketing Officer Addi Dela Cruz who eagerly shared the history and goals of Hound Haven.
Help out by donating to Hound Haven
With your kind assistance, Hound Haven can provide more homes for retired K-9s.
Waldo's Friends (WF): How did Hound Haven come about?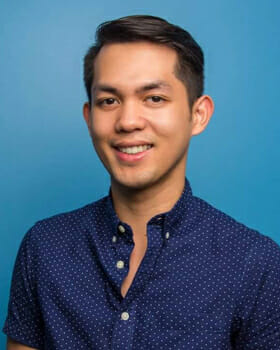 Addi Dela Cruz (ADC): The founders have always wanted to build another rescue group for abandoned and abused dogs, but we realized there are a lot of organisations who are already catering to this need.
We discovered that the average working dog works for about 8 to 15 years. More than half of their lives are dedicated in service to humans. And yet there is no standard policy on the retirement of Military Working Dogs (MWD) and Contract Working Dogs (CWD) in the Philippines. So we decided to put up Hound Haven, the first and only institutionalised organisation that caters to this kind of program and advocacy in the country.
WF: What is your personal involvement in Hound Haven?
ADC: I'm in charge of our marketing initiatives and making sure there is a constant buzz about the brand and that we continue to spread awareness about our cause. But since we're a lean team of five, all of us are involved in operations and marketing Hound Haven.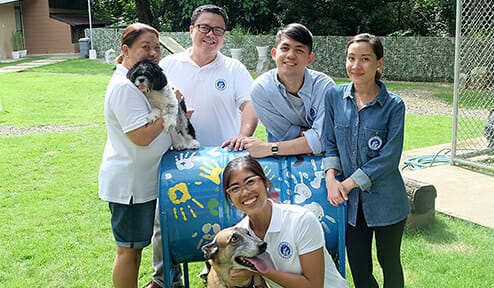 WF: What does Hound Haven hope to achieve?
ADC: Our ultimate goal is to influence public policy and replicate Robby's Law (United States of America H.R. 5314) in the Philippines, which promotes the transfer and adoption of working dogs at the end of their service. After all, for man's best friend, no medal could ever replace the comfort of home and the love of family.
WF: Are there any interesting stories you can share about Hound Haven?
ADC: Hound Haven's activities and interaction area is called Shyna's Yard. It was named after the first dog we wanted to adopt. A few months before her scheduled turnover to us from the Philippine Army, Shyna passed away.
Chika, arguably Hound Haven's most popular K-9 resident, is not up for adoption. In 2017, we realised that we could never part with the 11-year-old Belgian Malinois, so we decided to keep her and make her our ambassador.

WF: Is it true that Hound Haven also adopts non-working dogs?
ADC: We focus on retired working dogs, but as a tradition, we adopt at least one abandoned dog every year—those that are not necessarily working K-9s. Our first rescue was Diego in 2017 whose hind legs were deformed since birth. 
Last year, we rescued Gabby. She was very sick, full of ticks, bleeding from her own scratches, chained to a post in a dumpsite, and seemingly left there to die. Gabby is now one of our most hyperactive, adorable residents at the center. The two are named after our Philippine national heroes, Diego Silang and Gabriela Silang.

WF: What has been the rescue's most effective campaigns since its launch in 2015?
ADC: Some of our most effective campaigns are driven by news networks and other media groups that shine the light on our K-9 beneficiary. The biggest would probably be GMA Network's I-Witness documentary feature entitled "Sundalong Aso" ("Soldiers with Paws"), which presented the state of working dogs in the Philippines and in turn promoted Hound Haven. The episode was even a finalist for Best Documentary Feature at New York Festivals in 2018. Other TV networks and news agencies in the Philippines have also featured us, including TV5, ABS-CBN, Summit Media, Manila Bulletin, and Philippine Daily Inquirer.
WF: What's your advice to people involved in animal rescue and rehabilitation, and to others thinking of pursuing this cause?
ADC: When you feel like giving up, think about why you started in the first place. 
For those interested in getting into animal rescue, build it with people you trust. Figure out where the funding will come from. Communicating what your cause is about will be very crucial.
WF: What is the most challenging thing about running Hound Haven?
ADC: Soliciting donations. People like to share and talk about our cause on social media, but this buzz doesn't necessarily translate to donations for us to run the center.
WF: On the flipside, what's the best thing about it?
ADC: Changing people's mindset and influencing their behaviour. More than getting our resident K-9s adopted, we feel that Hound Haven's true value is in being able to make people take an active role in protecting animal rights. When they come home to their own dogs, they apply the behavioural tips that they've learned from the talks we hosted. When they think of getting a pet, they decide to adopt instead of shopping and supporting irresponsible animal breeding. When they see another K-9 at the mall, they realize and appreciate the value these heroes' have in our lives
WF: How can people support Hound Haven?
ADC: They can donate, sponsor a dog, adopt a dog, or volunteer for our next activity. Right now we're building the next phase of our kennels so we can welcome and care for more dogs in our facility.

To get the latest updates, visit Hound Haven's website or follow their Facebook and Instagram accounts. The center also offers young and old an opportunity to interact with the rehabilitating K-9s through field trips, team building activities, and weekend excursions.
Read more rescue stories here! Do you know of inspiring animal shelters or wildlife rehabilitation centers worth featuring? Share your suggestions with us by commenting below!