Podcast • A rockin' hour-long podcast featuring pets, people, and pop culture.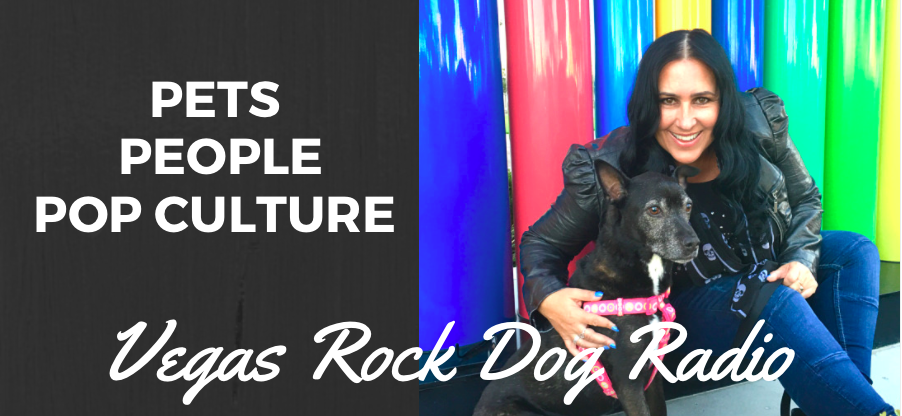 Vegas Rock Dog Radio is an entertaining hour-long podcast, which is broadcasted live from Las Vegas, USA. It features a unique blend of topics: pets, people, and pop culture.
Whose podcast is it?
Sam Ratcliffe-D'Arrigo, a British host, producer, and self-proclaimed queen of rock 'n' roll dogs. She is also the owner of Vegas Rock Dog Rock 'n' Roll Clothing for Hip Dogs & Humans.
Is it free or paid?
It is free on various platforms.
Who is the podcast's intended audience?
Pet owners and practically anyone who enjoy listening to lifestyle-themed podcasts hosted by engaging personalities. Cool celebrities and enlightening experts also drop in to speak with Sam about pets and pop culture.
Why should I listen to it right now?
If you're looking for ways to pass the time, reduce your screen time, and listen to something interesting all in one go, this podcast may just be what you need to unwind for about an hour or so. Noteworthy topics include "How to Prepare Your Pets for an Earthquake," "The Benefits of Hydrotherapy for Your Pets," "How to Prevent Pet Suffocation," and "How Oils Can Benefit Your Pets." Dog owners would benefit from listening to "How to Hire a Certified Positive Reinforcement Dog Trainer," while cat owners would benefit from listening to "How to Tell if Their Cat is in Shock."
Where can I hear it?
You can listen to it on the Vegas Rock Dog website, Spotify, or Apple Podcasts.