Free course • A course to help deepen your understanding of cats and dogs.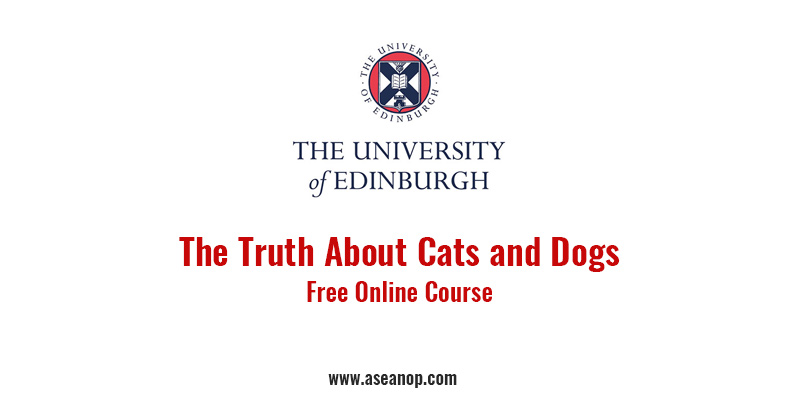 Find the answers to questions such as "What is your dog expressing when he wags his tail?" and "What is your cat revealing to you when she purrs?" when you sign up for this free virtual class.
What is it?
The Truth About Cats and Dogs is an online course that is divided into five topics: 1) the appliance of science; 2) behaviour and body language; 3) senses and perception; 4) challenges for the human-animal relationship; and 5) how to improve the quality of life for cats and dogs in your care.
The English-taught course takes approximately 16 hours to complete. There are videos, readings, and quizzes spread across five weeks. The videos also include subtitles in English, Arabic, French, Portuguese (European), Chinese (Simplified), Greek, Italian, Vietnamese, German, Russian, Spanish, and Japanese. Once completed, the enrollee gains a digital certificate.
Who's behind it?
Offered by The University of Edinburgh, The Truth About Cats and Dogs is taught by four instructors: Hayley Walters, RVN, Professor Nat Waran, Dr. Heather Bacon, and Dr. Amy Miele.
How much is it?
This course is offered for free via Coursera. As of writing, 55,230 people have already enrolled in this course.
How does it help me right now?
Backed by scientific research and validated methods, the informative course helps pet owners see the world through their cat's or dog's eyes. Facial expressions and behaviours are explained, as well as other ways they communicate with people.
Why is it better than the offline or traditional alternative?
You can take the course any time in the comfort of your home. 82% of students who have taken the course rated it with five stars. One review stated that the course is a "very good overview for people beginning their studies of dogs and cats. Pertinent videos and additional resource suggestions provide further opportunities to study more details."
Where can I get it?
Sign up for the free course here.