App • Soothing music for anxious dogs.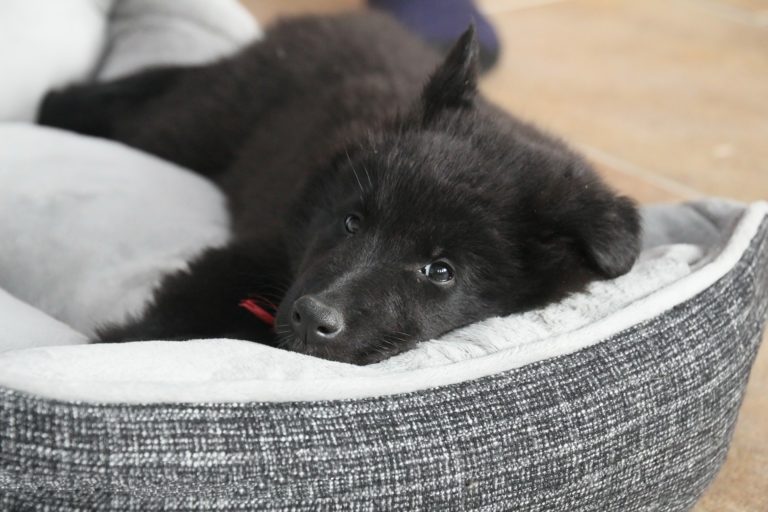 RelaxMyDog is a downloadable app that features soothing music to help calm your puppy or dog during stressful situations. Using sound sweep technology, the specially-made melodies are designed to hold your dog's attention to the music.
Who's behind it?
This lifestyle app was designed by Amman Ahmed and Ricardo Henriquez. The two created music for dogs after Henriquez's own pooch suffered from anxiety caused by loud and violent noises.
How much will it cost me?
You can download the RelaxMyDog app for free content, but most of the music must be purchased. Through the App Store, you can get a monthly subscription for 1.99 USD or pay 99.99 USD to get ad-free streaming. On their website, RelaxMyDog offers a 14-day free trial, a monthly subscription for 4.99 USD, and a yearly subscription for 41.99 USD.
*Please note these rates are based on currency conversions at the time of writing this post and may fluctuate.
How does it help me right now?
The app helps dogs overcome anxiety, loneliness, stress, boredom, and hyperactivity. The music and videos found on the app will calm and comfort your dog as he spends more time indoors during the quarantine. It can also assist recently rehomed puppies, rehabilitate rescue dogs, as well as comfort sick or injured dogs through music therapy.
How does it work?
The app claims to have helped over 10 million dogs in over 100 countries around the world. The carefully crafted songs and videos were tried and tested for more than seven years, and have proven to help over 87% of dogs undergoing stress.
The content is broken down into categories: free content, relaxing dog music, separation anxiety music for dogs, poorly dog music, and music for puppies. There are also Music Playlists and a Live Radio component offered within the app.
Where can I get it?
The RelaxMyDog app is available for download on the App Store and Google Play. You can also visit their website on any device with a web browser.