Video • Destressing music for kittens and cats.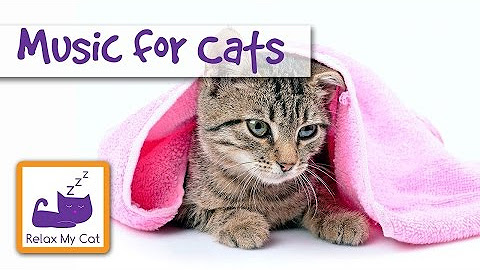 Is your cat feeling bored, anxious, stressed, and/or lonely? This might just be the YouTube channel to help her calm down completely.
What is it?
Relax My Cat – Relaxing Music for Cats is a YouTube channel that produces audio-visual presentations made by a team of feline experts. Their goal is to help reduce anxiety and sleep issues in cats.
They have a variety of playlists for various situations, such as music for cat grooming, music before or after a vet visit, and music for fireworks and storms. There are also playlists specially made to calm kittens and aid in their sleep.
Who's behind it?
Relax My Cat was created by the company Roundwaves, which was founded by entrepreneur Amman Ahmed.
How much will it cost me?
The videos from this YouTube channel can be viewed for free.
How does it help me right now?
Relax My Cat claims to have helped over eight million cats worldwide through their relaxing music therapy, entertaining and stimulating TV, as well as their advice, DIY, and how-to vlogs. With over 103 million views (as of writing) and over 1,327 high quality videos to choose from, you're bound to find peaceful melodies that your cat will enjoy listening to.
Where can I get it?
You can watch their videos for free by subscribing to their YouTube channel. You can also download their app through Google Play, which offers in-app purchases.