App • Let your cat chase after colourful mice.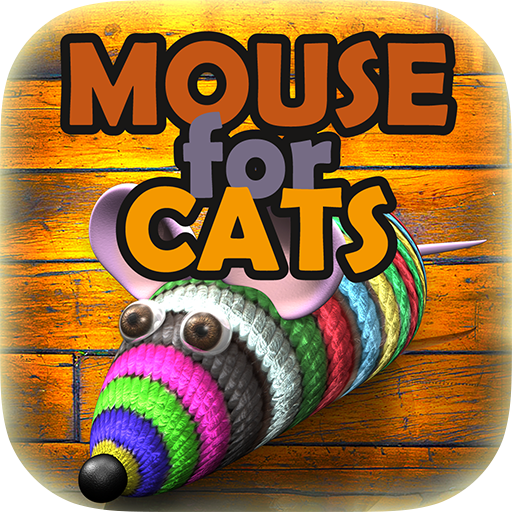 Entertain a bored or lazy cat through three mini games found in one engaging app!
What is it?
Mouse for Cats is a free 2D game that contains 11 different mouse levels which are built, timed, and optimised for kittens and cats. Choose from an assortment of coloured and shaped mice that make squeaking sounds as they move around the screen.
The paid version removes displayed ads and comes with a Multi Mouse Mode that can be played by multiple cats. With it, you also get the premium Queeny and Robo mice, select your cat's favourite mouse/mice to play with, and adjust the mouse sounds, level, or speed.
How does it work?
The app runs on Apple and Android phones and tablets—the developer's recommended gadget. Your cat is encouraged to tap on the squeaky mouse and get as many points as possible within a set time or level. Examples of in-game levels are as follows: default string mouse, wooden mouse, pink plastic mouse, green plastic mouse, pinky mouse, bigger stringy mouse, tiger mouse, and gepard mouse.
Who's behind it?
Petr Vanek, an app developer who also created Fish for Cats and Mouse in Cheese.
How much is it?
You can download the app for free, but it offers in-app purchases.
*Please note these rates are based on currency conversions at the time of writing this post and may fluctuate.
How does it help me right now?
This app is a welcome addition to your cat's virtual toy collection. The mouse's movement on the screen can promote physical and mental stimulation to your cat as she moves around to chase after it.
Before letting your cat play, remember to put your gadget on a flat surface—preferably the floor. Having a screen protector would prevent your cat's claws from making scratches.
Where can I get it?
The Mouse for Cats app is available through the App Store and Google Play.