App • Tips on cat training and cat behaviour.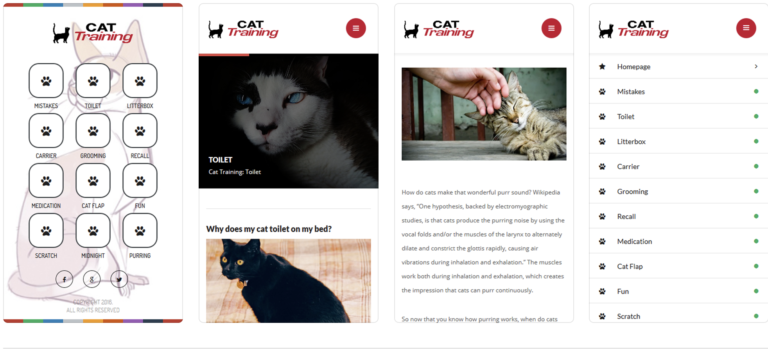 If you think cats can't be trained, think again! We're excited about trying out this next listing – the Cat Training app – and urge you to give it a go and tell us how it went.

At first glance, the Cat Training app shares practical and useful training tips for cat owners. The mobile app answers a big resounding YES to anyone who has ever asked the question, "Can I train my cat?"
Who's behind it?
Cat Training was developed by Diego Correa Bonini, who has designed other instructional apps.
How much does it cost?
The Cat Training app can be downloaded for free but features ads.
How does it help me right now?
Aside from physically and mentally stimulating your cat, training him during the COVID-19 quarantine can teach him practical behaviour, solve problematic habits, and strengthen your bond. Above all – we think this would be a great bonding experience – even if your cat disagrees.
How does it work?
You won't need to search multiple sources online to find the answers to your cat training questions. The app breaks things down into mistakes (discover five cat care mistakes frequently made by cat owners), toilet (toilet train your cat), litterbox (correct litter box problems), carrier (train your cat to go inside a carrier), grooming (make your cat get used to being groomed), recall (train your cat to come to you), medication (train your cat how to willingly accept medicine), cat flap (introduce a cat flap to your cat), fun (create a playground for your cat), scratch (train your cat to scratch where you want), midnight (solve midnight kitten zoomies), and purring (understand your cat). Every topic contains coloured photos, explanations, and detailed steps to follow.
Where can I get it?
The Cat Training app is available for download on the App Store and Google Play.