Community • Dog experts share their knowledge in one virtual space.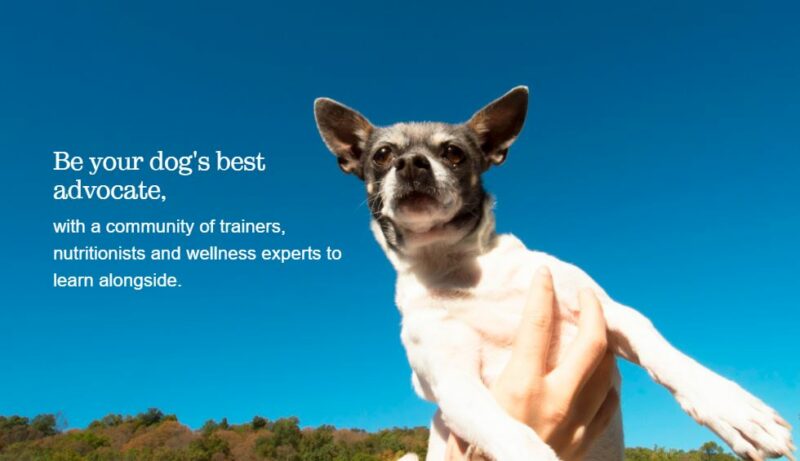 A one-stop online resource for dog owners, the Dogly Community features over 20 certified dog professionals (called Advocates) from various fields such as positive trainers, nutritionists, holistic vets, and wellness experts. Dogly's mission is to provide vetted knowledge that can help canine owners live better with their pets.
Who's behind it?
Dogly was created by the mother-daughter team and rescue dog moms, Jane and Cory Turner. They launched the website back in 2019.
How much will it cost me?
There are three Community tiers you can join: On My Own, Community, and Year-Round Community.
At 9 USD a month, On My Own involves unlimited access to all content. However, you won't be able to ask questions, interact with other members, or get discounts to their shop.
At 39 USD a month, Community involves a 14-day free trial and access to all Advocate support groups and Advocate Communities. This membership grants you the opportunity to ask questions, interact with others, and score monthly discounts.
At 328 USD a year, Year-Round Community gives you all the benefits of a Community member and lets you save 140 USD.
Aside from these three Community options, you can also get the One on One option for 79 USD a month. This grants you Community access plus the chance to privately chat and share videos with your chosen Dogly Advocate.
*Please note these rates are based on currency conversions at the time of writing this post and may fluctuate.
How does it help me right now?
The Dogly Community offers access to different Channels and Communities depending on your interests and needs. The Channels are divided into eight topics: raw feeding, basic manners, new dogs, puppy training, bite prevention, nutrition, reactivity, and socialization. Meanwhile, the Advocate Communities are broken into five main topics: Dogly Advocate, Nutrition Advocate, Preventive Advocate, Rescue Advocate, and Training Advocate.
As a Dogly Community member, you can view the profiles of the Advocates, follow your favorite Advocates, view or participate in ongoing discussions, and even join scheduled live support groups.
Why is it better than the offline or traditional alternative?
The Community main page presents the Advocates in separate boxes with ongoing discussions clearly stated, so you can easily read up on the topic that piques your interest. Clickable tags are also included throughout the Advocates' profiles, so you can select a detailed topic that addresses your concerns. Examples include isolation distress, fearful dogs, and dog leash frustration.
The One on One membership also gives you the opportunity to privately communicate with your chosen Advocate/s to discuss dog concerns at length and at your convenience.
Where can I join the community?
Learn more about the Dogly Community here.