Book • A book that provides in-depth explanations to common cat behaviours.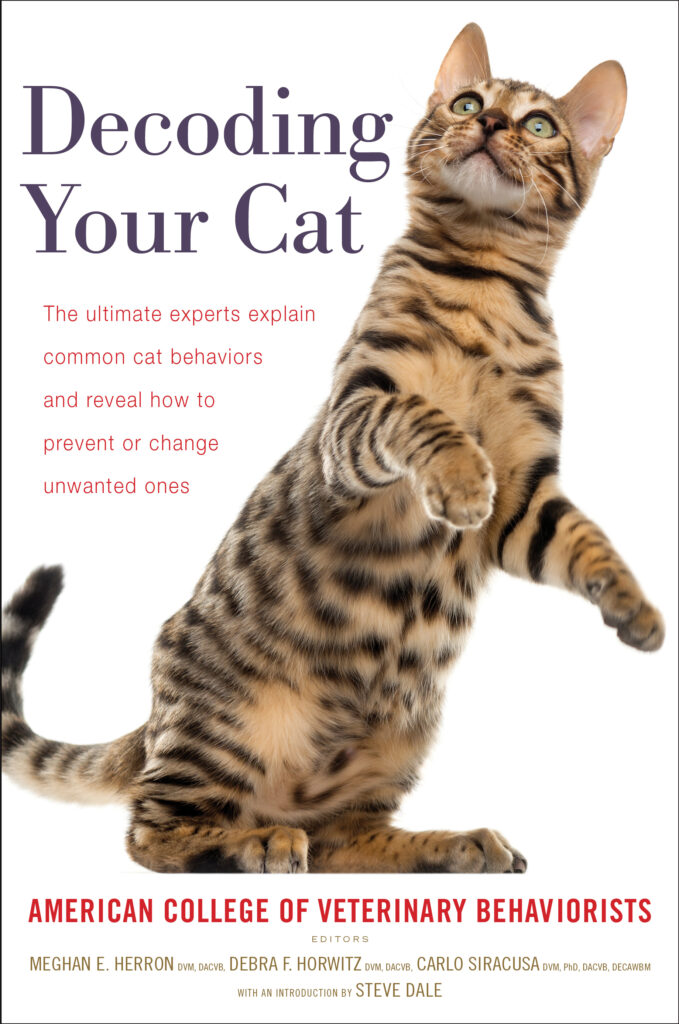 Ever caught your cat doing something and thought to yourself, "Why is she acting this way?" If you answered YES, then this guide book is for you!
What is it?
Decoding Your Cat: The Ultimate Experts Explain Common Cat Behaviors and Reveal How to Prevent or Change Unwanted Ones provides an in-depth understanding of the underlying reasons why a cat behaves in certain ways. Additionally, it provides veterinary approved methods that can address these behavioural issues.
Broken down into 13 chapters, the 344-page book includes various topics such as understanding cat body language, welcoming a new cat into your home, creating an enriching environment for your cat, and living in a multiple cat household. It also discusses dealing with cat aggression, feline elimination problems, and oral-related behaviours.
Who's behind it?
Decoding Your Cat was written by the American College of Veterinary Behaviorists. It was edited by veterinarians Meghan Herrron, Debra Horwitz, and Carlo Siracusa.
How much will it cost me?
You can purchase the audio CD for 62.40 AUD or get a new, printed hardcover version starting at 99.34 AUD. The paperback book is also available for 16.99 USD on Amazon US.
*Please note these rates are based on currency conversions at the time of writing this post and may fluctuate.
How does it help me right now?
The book promises to improve a cat's physical and emotional health, as well as strengthen the bond between a cat and her owner.
Aside from real-life anecdotes from cat owners, there's even an appendix that includes teaching your cat to like her carrier, medicating a cat, and tips for introducing cats and dogs.
Where can I get it?
You can purchase the audio CD or book through Amazon Australia. You can also purchase the paperback version through Amazon US.