Online resource • Home-schooling for hounds.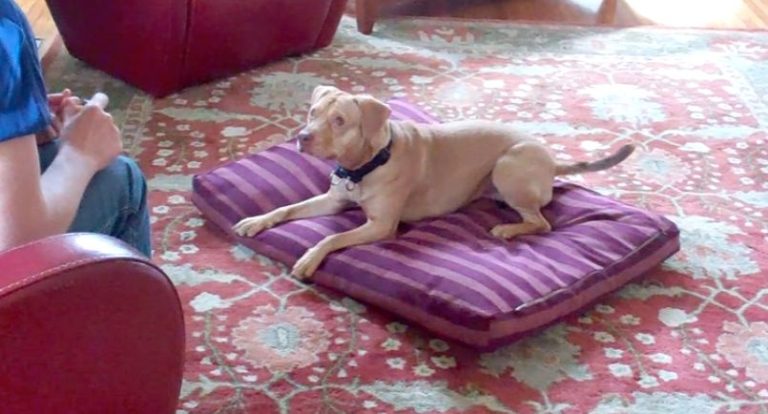 Cyber Dog is a website that hosts flexible online courses for dog training in the form of fun, easy-to-follow videos.
What is it?
Cyber Dog offers two online sessions (Cyber Dog Course and Start Smart Course) with various levels of commitment. The Cyber Dog Course is an 8-week, interactive, online dog training course that'll teach you 10 behaviours to make life with your dog engaging and rewarding. The course allows you to have regular interaction with a Cyber Dog teacher. The Start Smart Course consists of 3 in-depth tutorials, which can be accessed for 10 days.
The website also offers the Cyber Scent Membership, an online monthly membership program that can help you earn 12 KPA CEUs once completed. The program helps build foundation skills for scent detection sports.
Who's behind it?
Helix Fairweather and Sarah Owings, founders of Cyber Dog who are both Karen Pryor Academy Certified Training Partners. The two instructors have been assessed and certified as clicker training teachers and trainers, with the goal of helping transform dog-owner relationships through force-free training. Dog trainer Lynn Martin also helped co-found and co-develop the website, but has since retired.
How much do the courses cost?
The Cyber Dog Course costs 210 USD, while the Smart Smart Course costs 25 USD. The Cyber Scent Membership fee is not published online, but you can inquire by sending them an email.
*Please note these rates are based on currency conversions at the time of writing this post and may fluctuate.
Why is this dog training website better than other websites?
Aside from being able to access comprehensive video tutorials whenever and wherever you want, you also get personalised training and one-on-one coaching for the Cyber Dog Course. This is all done through Cyber Dog's video conferencing, synchronous video review, and chat feature, as well as your preferred audio system (VoIP, mobile phone, etc.).
How do I sign up for a course?
Register on the page of the respective course, and then pay the amount indicated. You can get more information on their courses here.