Online course • A seminar focused on common sense and cutting edge concepts for understanding and training dogs.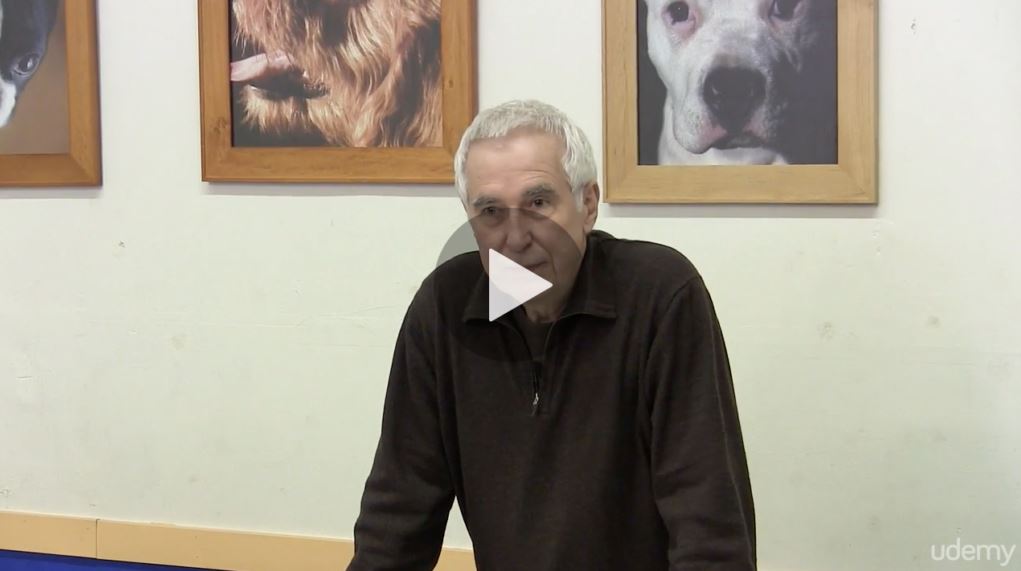 With a 4.5 (over 5) score from 1,040 students, this Udemy course teaches concepts on dog behaviour and training that aims to benefit dog owners, trainers, and professionals alike. The online course is presented by Dr. Ian Dunbar through 24 instructional videos. It has been approved for 6 continued education credits by the International Association of Animal Behavior Consultants and National Association of Dog Obedience Instructors.
What is it?
Crucial Concepts in Dog Behavior & Training is a Udemy course that'll train a dog how to be motivated and reliable, even when he is off-leash, distracted, and/or at a distance. The course will help students learn the five reward-based training techniques, reduce and eliminate reliance on training tools and food lures, motivate a dog through life rewards and other positive means, and correct misbehaviour through non-aversive punishment.
Who's behind it?
The course was created by veterinarian, animal behaviourist, author, and dog trainer, Dr. Ian Dunbar. He received his veterinary degree and a Special Honors degree in physiology and biochemistry from the Royal Veterinary College, and a doctorate in animal behaviour from the University of California, Berkeley.
How much does the course cost?
You can get access to this course and all its materials for 16.99 AUD.
*Please note these rates are based on currency conversions at the time of writing this post and may fluctuate.
What does the course include?
The Crucial Concepts in Dog Behavior & Training course includes 5.5 hours of on-demand video, 2 articles, 2 downloadable resources, and a certificate of completion. You have full lifetime access to the course, which can be viewed on your mobile and TV (through the Udemy app or website).
How do I get it?
Click here to get more details about the course. Add it to your cart and follow the prompts to purchase it.