Escape the heat of the city with your pooch this summer and enjoy some salty fun at the beach. New South Wales is home to some of the most beautiful beaches in Australia and tonnes of them are dog friendly! Your furry friend will appreciate the chance to stretch their legs, meet some other pups and maybe even take a dip in the ocean. So pack a ball and a towel and check out some of the greatest dog friendly beaches close to the heart of Sydney.
1) Rowland Reserve: stretch pooch's legs on the sand!
The sandy spit at Rowland Reserve is a fantastic place for you and your dog to stretch your legs together and maybe even take a dip in the ocean. You'll find a 24/7 off leash beach by a grassy park which is popular both with locals and their furry friends. This is a great place for your dog to get some exercise and socialise at the same time. Why not take a day trip and pack a picnic for a change of pace this summer? At less than an hour's distance from the city, this is a no brainer!
How to get there:
Rowland Reserve is located in Bayview on Pittwater Road, just under an hour's drive from Sydney's Inner West. Parking can be a little difficult around 5pm on weekdays, so think about timing your visit for when the beach is a little quieter.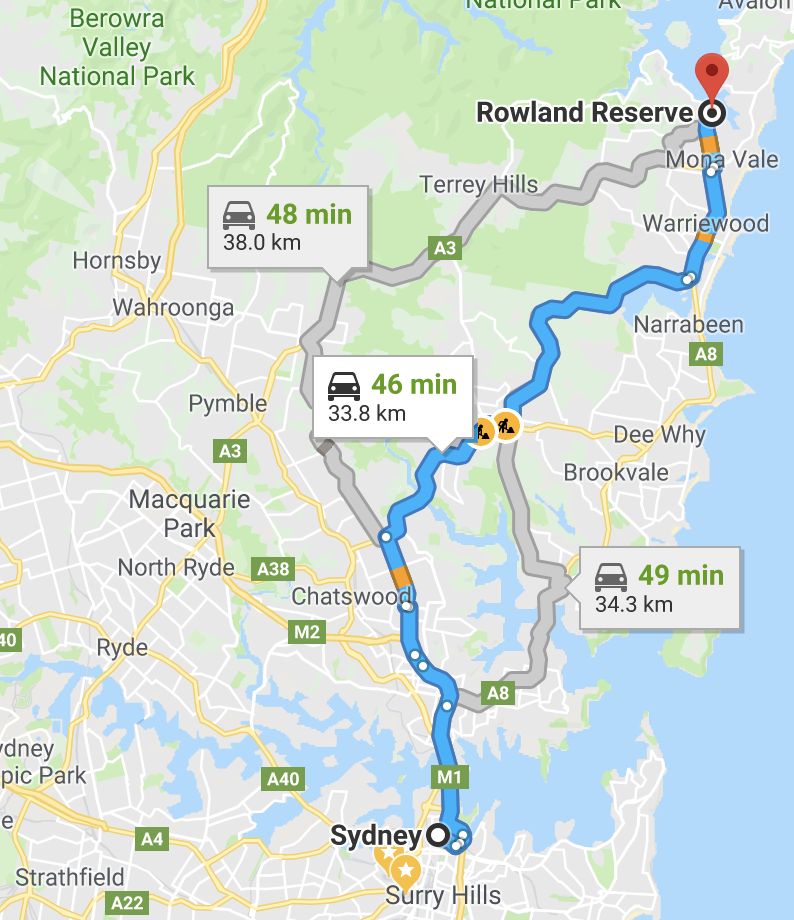 2) Sirius Cove Reserve: perfect for a dip
If your dog loves splashing around in the ocean, one of the best places to visit this summer will be Sirius Cove Reserve. The sandy stretch of beach here is a gem within Sydney's lower North shore, offering off leash access from Monday to Friday and some great little waves for dogs to play in. This spot is also a great starting point for the walking trail going east towards Taronga Zoo, Bradleys Head, and Chowder Bay. Be careful if you visit on a weekend or public holidays, as leash restrictions apply during 9am to 4pm. But don't let that stop you: Sydney's summer means plenty of warmth and at least three hours of sunshine after 4 in the afternoon, so there'll be lots of sun and sand left to enjoy with your dog!
How to get there:
Sirius Cove Reserve is in the suburb of Mosman in Sydney's lower North shore. The reserve has a designated parking area on Sirius Cove Road, as well as free street parking on the surrounding roads. The South Mosman and Mosman Bay ferry stops are also about a 20-minute walk from this unique spot.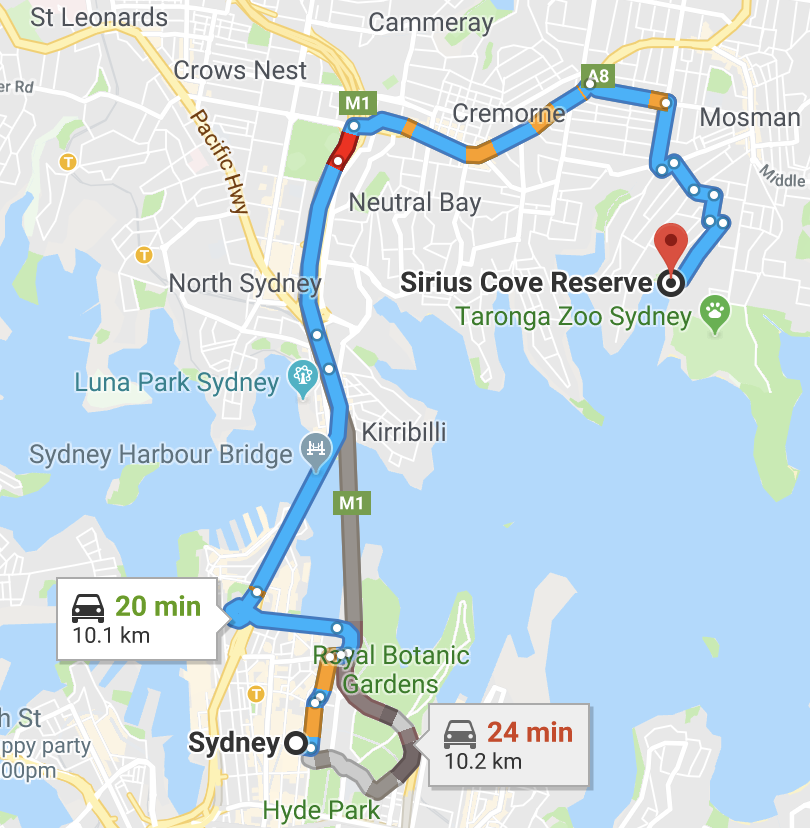 3) Flora and Richie Roberts Reserve: sand dunes and lagoon fun
Dogs love to race through the grass and splash around in the lagoon at Flora and Richie Roberts Reserve, a naturally beautiful place in Curl Curl right next to the ocean.The reserve is a full-time off leash spot for dogs to chase each other and work off some of their energy. The water quality in the lagoon varies depending on how recently there's been rain, but let's face it, your furry friend is going to need a bath after a trip to the beach anyway.
How to get there:
Flora and Richie Roberts Reserve is in Curl Curl at 79 Carrington Parade, around 40 minutes from the Inner West. This spot has public toilets, waste disposal for pets and parking facilities.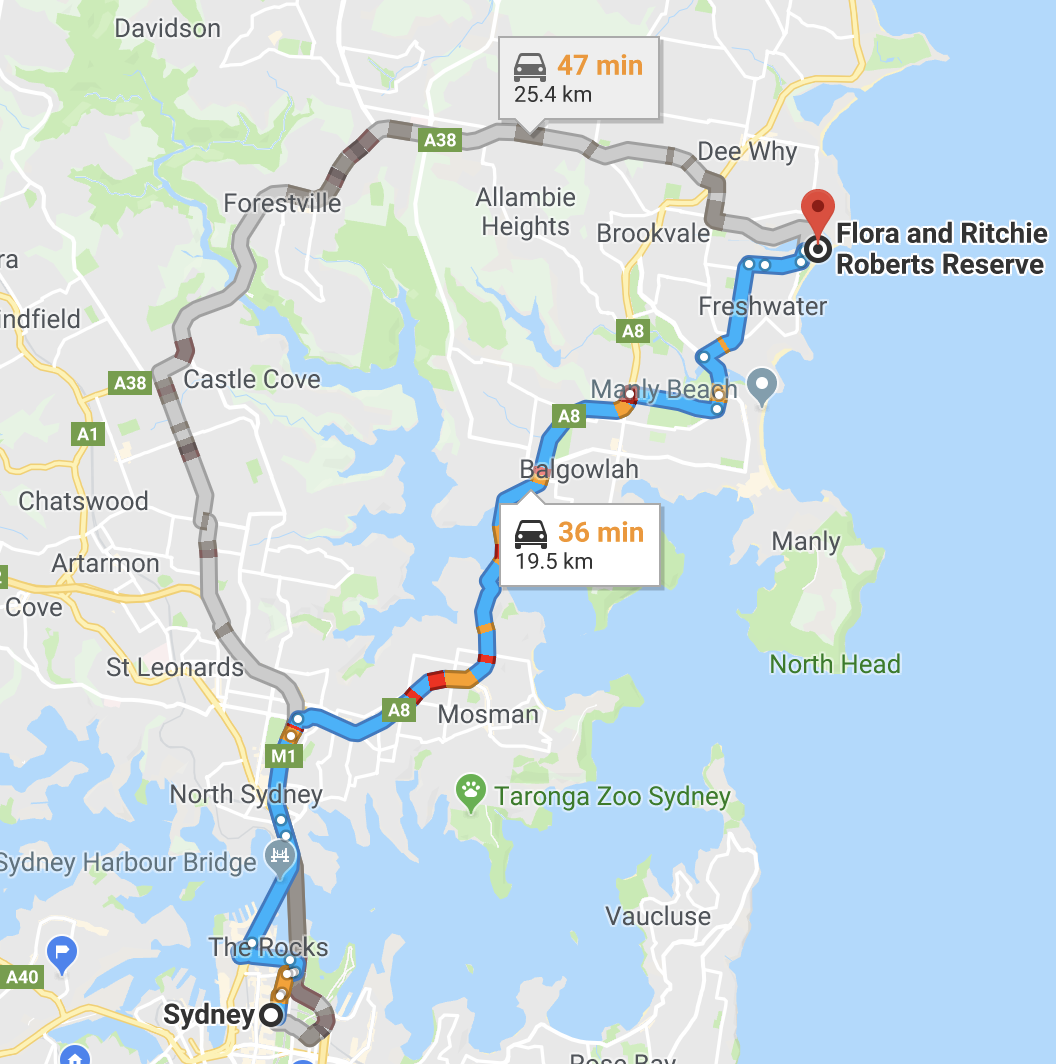 4) Greenhills Beach: sea and sand for you and pooch
Picture-perfect Cronulla is one of the few dog-friendly suburbs in Sydney with plenty of opportunities for your dog to play and jump right into those ocean waves. Greenhills Beach, in particular, has a great vibe during the summer, and for pooches who love to roll in the sand and play ball right by the sea, it is a must-visit. Plan ahead when visiting Greenhills though, as the beach is only off leash accessible before 10am and after 4pm.
How to get there:
Greenhills Beach is located at the northern end of Cronulla, next to Wanda Beach. There is access from Bate Bay Road off Captain Cook Drive and Elouera Road. The beach itself is accessible through Wanda Reserve, the grassy areas near the car park. Keep your pooch on the leash until you reach the beach, which is the section north of Track 5 off Mitchell Avenue. To the south of Track 5, dogs are banned at all times.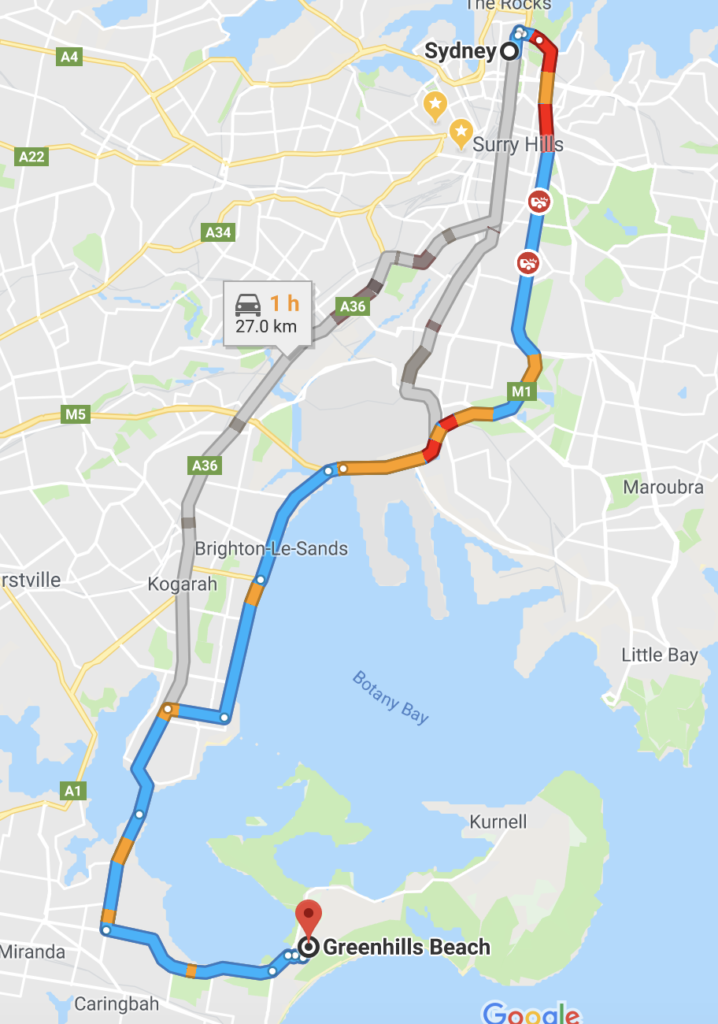 5) Silver Beach: bring friends for a dog-friendly barbecue
Silver Beach is one of our top picks for a full day out this summer with your friends and your furry kids too. The pristine beach showcases a lovely view back towards the city, and offers playground equipment, barbecue facilities, and public toilets. Dogs are permitted on the beach all day between Monday and Friday and before 9am and after 4pm on weekends and public holidays. Off-leash swimming is permitted between the 3rd and 4th jetties at the western end of the beach only, so keep an eye out for signs.
How to get there:
Silver Beach at Bonna Point Reserve is just a stone's throw from Greenhills Beach on the Kurnell peninsula. You can drive right up to the parking facilities on Prince Charles Parade in order to access this great spot.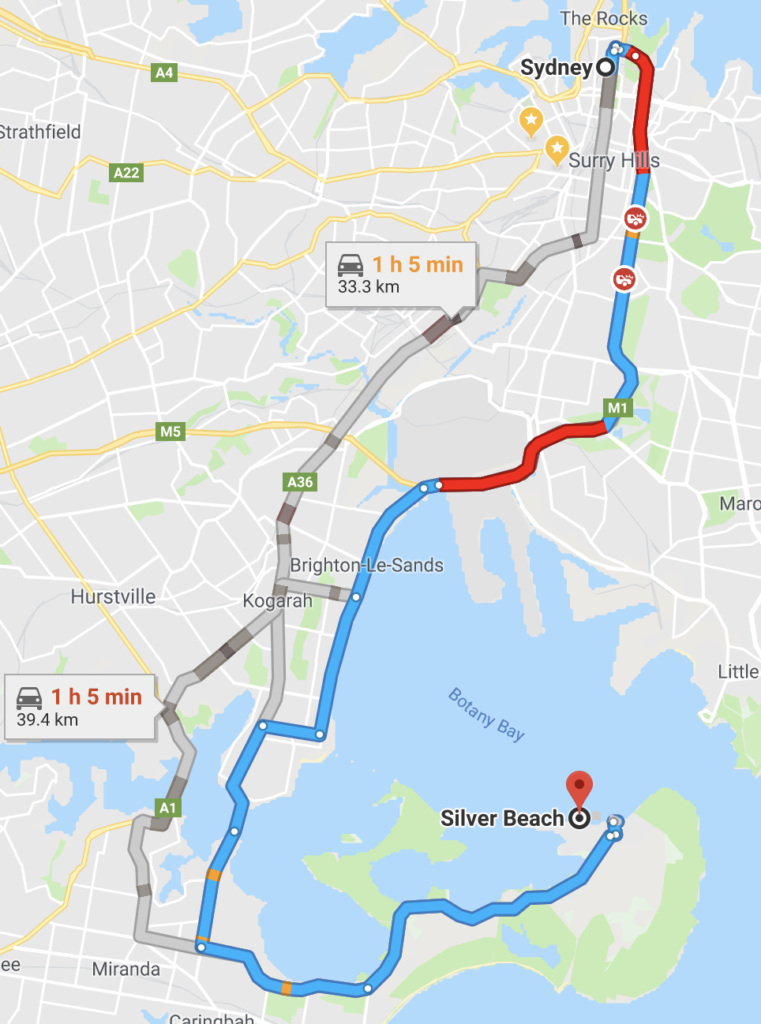 6) Dumaresq Reserve: harbour views and swims for water lovers
Eastern Sydney's designated dog beach Dumaresq Reserve is a water-dog's paradise, with shallow waves rolling onto the sand and plenty of other pups to play with. The beach is best visited at low tide when there's a wide stretch of sand available for dogs to galavant about on. It is a popular spot, as one of the only dog-friendly beaches in this area, and offers great views of Sydney Harbour as well. The regulations at Dumaresq Reserve permit dogs to play off leash before 8.30am and after 4.30pm.
How to get there:
Dumaresq Reserve is located in Rose Bay at the end of Dumaresq Road just 16km from Sydney's Inner West. The parking here can be tough at peak times, so be sure to plan ahead.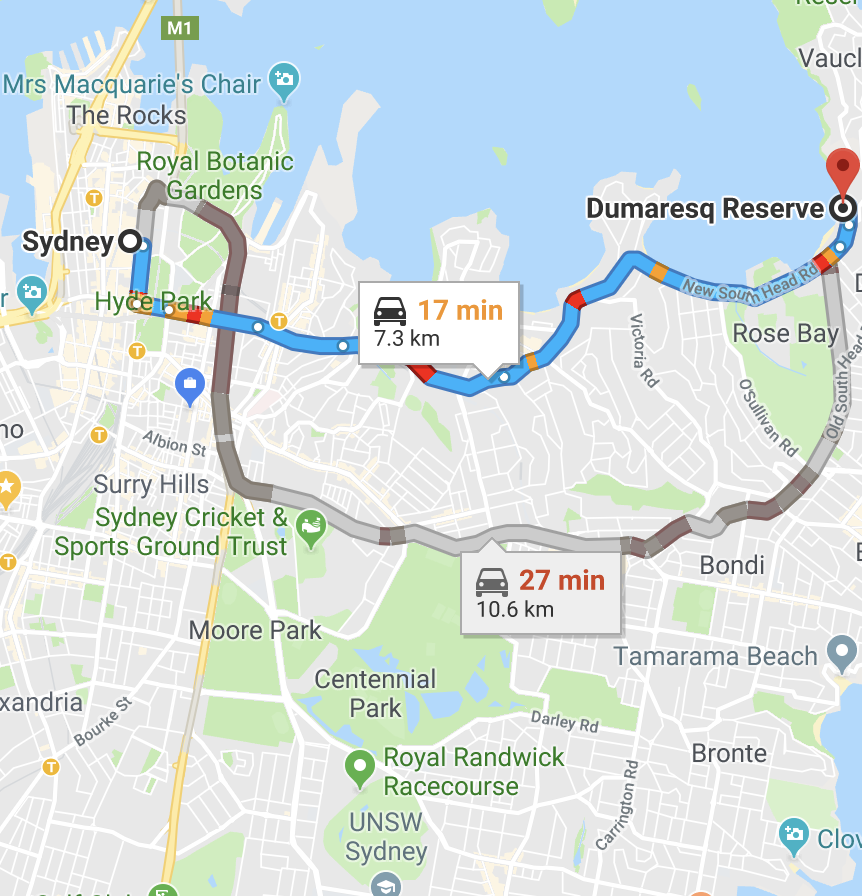 7) Manly Lagoon: where humans are tolerated!
At Manly Lagoon you'll find a full time off leash spot where dogs who love the water can frolic about and cool down during the hot Aussie summer. While not technically a beach, the lagoon is ideal for furry friends to stretch their legs and get some much-needed exercise in the great outdoors. Though we wouldn't recommend for you to swim in the water, it's perfect for pooches to jump in and chase around an abundance of new smells.
How to get there:
Manly Lagoon is just half an hour from Sydney's Inner West, adjacent to parkland of Manly Lagoon Park, Hinkler Reserve, and Aitkin Reserve. Parking facilities are available, but being close to Manly you might need to hunt for a spot on weekends.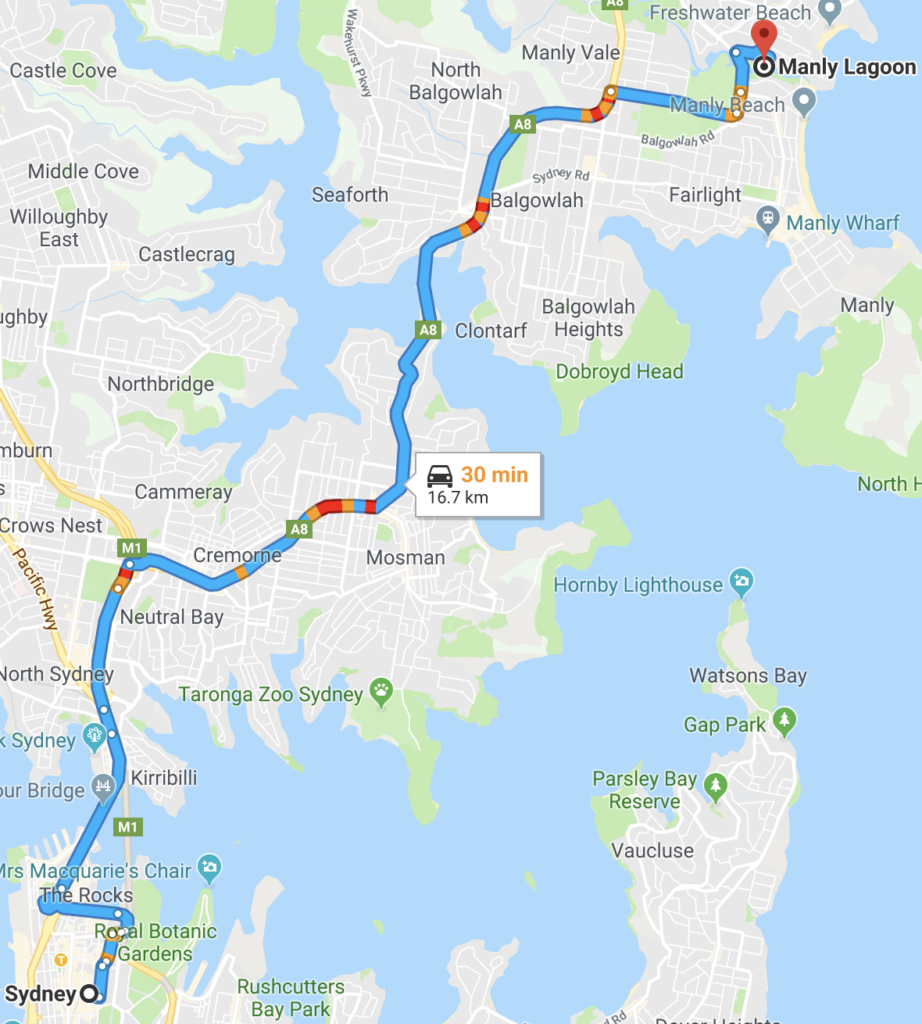 Discover more fun weekend guides to do with your pet! Visit dog-friendly walks and parks in Sydney and try new activities together!