Birthdays, anniversaries, graduations, baby showers—humans throw parties for every and any occasion we can think of. These lively celebrations bring people together to commemorate a special event, and in the process, create even more unforgettable happy memories.
As a loving pet parent, you can do the same for your best furry friend and surprise him with his very own bash. The look on his face when he sees the festive decor, the tasty treats, and his favorite companions all in one place would be pure gold. You don't even need to wait for doggo's first birthday or kitty's gotcha day to honor your pet. An achievement such as completing obedience training classes deserves a gathering.
Organising a pet party is slightly different from throwing a human-centric one, but don't worry! This comprehensive guide by Waldo's Friends will help make your party planning easy and stress-free. We'll cover the basics, namely:
Now let the party planning for your pet begin!
Budget
Before everything else, determine how much you'll be willing to spend. Everything is reliant on how small or big your allocated money is. If you only have a few dollars to spare, you can make it a low-key gathering at your house with a few selected guests, do-it-yourself decors, and homemade dishes. If you have a lot of money to blow, you can invite more people and pets, rent a venue, and even hire a party planner.
TIP: Remember, you don't need to spend a lot to host a successful bash. This party is for your VIP (Very Important Pet), so always consider his wants and needs before making a decision.
Theme
The quickest party theme would be a dog or cat motif depending on what kind of animal the celebrant is. From there, you can choose a colour palette that goes well with his fur or brings out the color of his eyes.
Another way to come up with an interesting motif would be to choose a season (winter, spring, summer, or fall) and take the best elements from that season. A winter wonderland party could have hanging silver snowflake ornaments and guests dressed in white, while a summer luau could have giant paper flower decors and everyone in straw skirts and floral print tops. You can also go with a popular occasion such as Halloween or Christmas (you need to say "Meow-y Christmas to you!" at least once in your life, right?).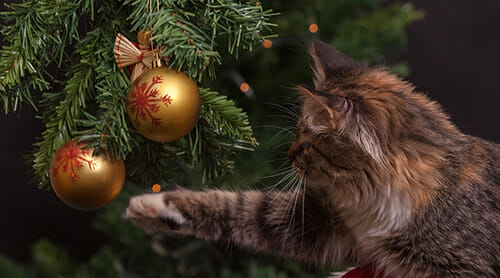 You can even have a costume party based on a movie, TV show, or book that the entire family loves. For a Harry Potter theme, your pup can be the extraordinary Harry Pupper and sport a faux lightning scar and round shaped eyeglasses made out of felt cloth. Meanwhile, The Cat in the Hat party is exactly that… your cat wearing a tall red and white hat! (To stay in theme, your invited guests should come in hats too.)
TIP: Look around the house and see what's available to you. Unused materials in storage may inspire you to come up with a unique party theme!
Guests
Though it's tempting to invite everyone you know, your guest list should only include people and/or animals that have already interacted with and are familiar with your celebrant. You want the overall mood to be happy and relaxed, and not have to worry about pets being aggressive toward each other. More importantly, consider your pet's personality, age, and temperament. A sociable puppy will appreciate having a few dogs to play with, while a senior cat (and cats in general) might not enjoy having too many new people and animals present.
When choosing your two-legged guests, only invite like-minded animal lovers who will appreciate the reason for your party. There's no point in inviting people who could put a damper on this joyous occasion.
TIP: Confirm that invited animals are toilet trained and have up-to-date shots.
Venue
Pick a location that'll be enjoyable for you, your pet, and everyone invited. Ideally, it should be a place your four-legged friend has been to or is comfortable being in. Your home is the most obvious choice, but if it won't accommodate your guest list and your planned activities, having it in a gated and secure backyard (you don't want any animals running away!), by the beach, or at a neighbourhood park are viable options. Just remember to ask permission and/or secure a permit if you hold it in a public area.
If you decide to hold the party outdoors, make sure everyone is aware of what being outside will entail such as having access to a pool or being able to run across a wide expanse of land without a leash. Be a responsible party host by preparing a portable trash can, poo bags, and paper towels for guests.
If your pet isn't the type who enjoys being outdoors, take the party inside at an animal-friendly restaurant or rent a space that contains an indoor dog playground. (Some venues even offer catering packages for humans and canines!)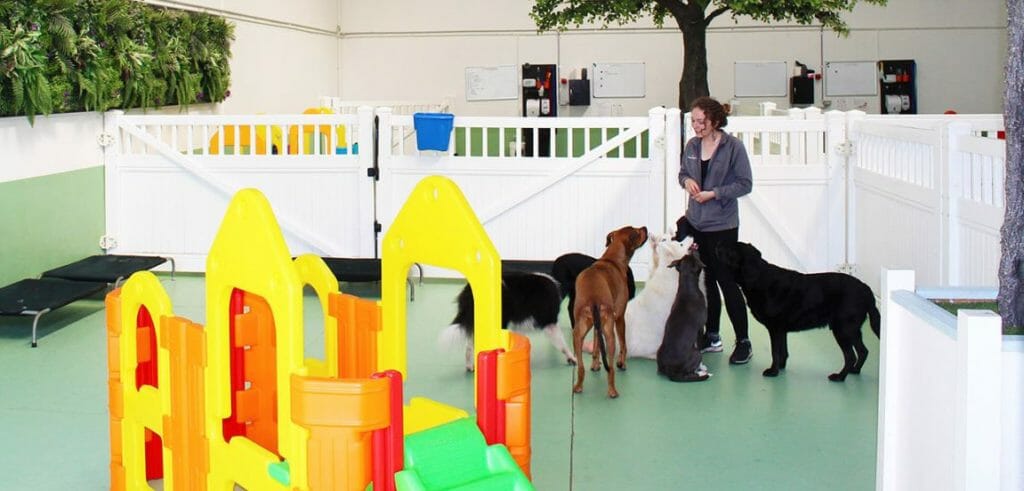 Wherever you decide to celebrate, two hours of partying is enough. Anything longer than that might exhaust your pet.
TIP: If your notice that your pet tends to be territorial at home, choose a neutral location to hold the party in.
Invites
Once you've determined who to invite, when to hold the party, and where it'll take place, you can start sending out invitations to everyone on the guest list!
Design an evite and email it directly to your guests, or create a Facebook event page and invite people instantly. You don't need to be an experienced graphic artist to whip up a snazzy design. Simply customise a pre-made invitation or Facebook event cover at Canva.com.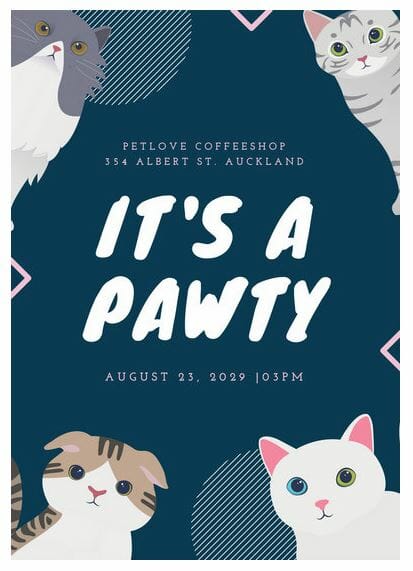 Don't forget to include a compelling image of the pet celebrant (or an equally cute vector illustration), the reason for the party, and other essential details such as the date, time, venue, and when and where they should RSVP. Follow up with guests at least three days before your bash, so you can determine the right amount of grub, games, and giveaways to prepare.
TIP: Save the earth by going paperless! It'll save you a few bucks too.
Decors
A party just isn't complete without the frills! Go the DIY route by printing paw shapes or animal silhouettes that match your pet's shape and sticking them all over your venue. (You can even make a game out of it by asking your guests to find as many as they can, and then give a prize to the winner!)
If you've got no artistic skills or no time to make your own decors, you can buy shiny foil letter balloons that spell out the name of your pet and announce his current age. Stick them to the wall over your party food or favours to instantly jazz up the venue. For dogs, you can also hang a festive banner that says "happy barkday."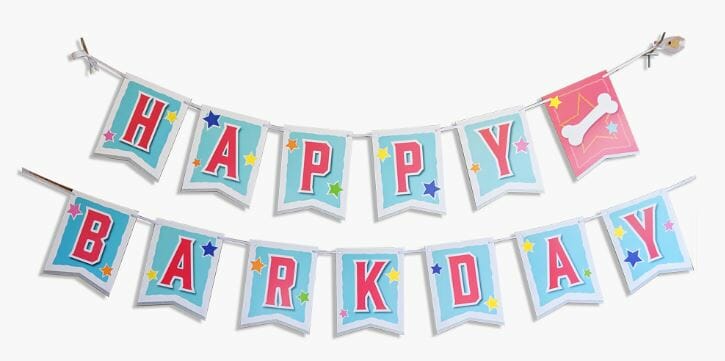 Make it easy for your guests to spot the celebrant by making him wear a party hat or festive-coloured bandana. More than just matching the design with the theme of your party, ensure your pet won't mind donning it (at least for the pictures!). You can train him to get used to it by letting him wear it for a few minutes a day leading up to the big day.
Meanwhile, you can buy dog or cat ear headbands that everyone can wear to honor your pet. You can buy them or make them by reusing old headbands and attaching paper or felt ears. For a personalised touch, ask guests to design their ears using pens and crayons as soon as they arrive.
TIP: If you're throwing a bash with a limited budget, you can still make it look extra by jazzing up one corner of your venue and having all the pictures taken there. This will work as the official photo wall where family and friends can take pictures with the VIP.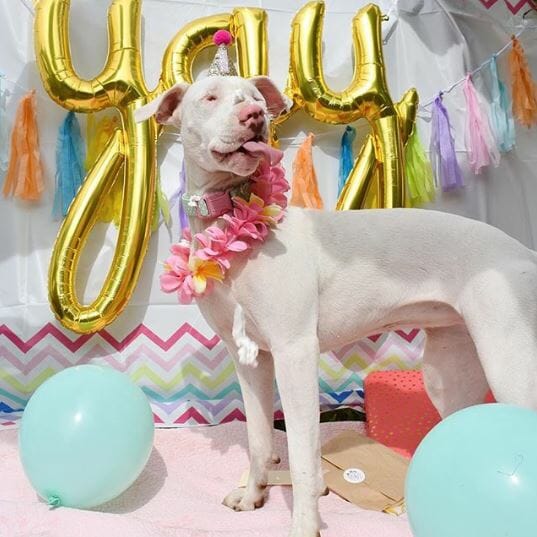 Food and drinks
Serve snacks that are handy and easy to eat, especially if pets are present. You don't want their owners dividing their attention between trying to finish a meal and looking out for their fur babies. Present your snacks on disposable paper plates and cups with dog or cat faces, so you don't have to worry about cleaning up afterwards. Find bone or fish-shaped cookies that you can place in big bowls. You can also create a buffet table filled with ordinary finger food, refreshments, and desserts, then get creative by labeling each item with a punny name.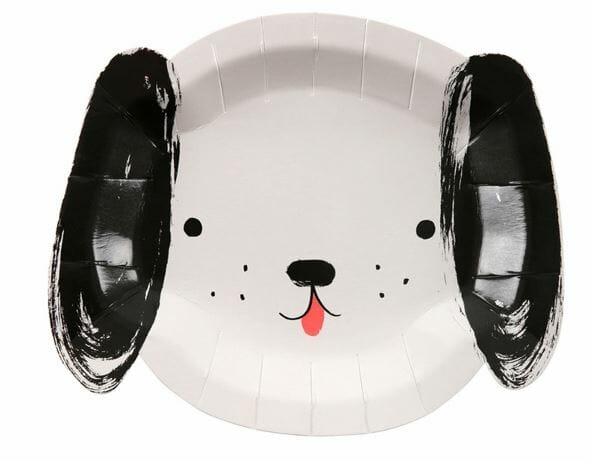 For your canine friends, you can serve dog-nuts or bake a batch of homemade pup-cakes. There are many recipes online which make use of your dog's favourite ingredients: peanut butter, banana, carrot, and more! For your meow-some guests, you can make tiny bite-sized treats made out of cheese or tuna. A word of caution: If you're preparing the food, do a quick check to guarantee all your ingredients are animal-friendly.
As for the drinks, prepare lots of water in drinking bowls! You can also try your hand at making an infused beverage using refreshing ingredients like cucumber and mint or seasonal fruits. If you're hosting a party outside and expect the pets to run around, why not treat them to frozen ice cubes or homemade ice cream when they've settled down? Find online recipes featuring ingredients such as strawberries, yogurt, honey, peanut butter, and blueberry.
Don't forget the most important party must-have: the cake! Go all out by ordering a cake from your nearest pet bakery, making sure to place your order at least a week in advance. Ranging in size, decorations, and ingredients used, these cakes will definitely put a smile on your pet's face! (Some bakeries go the extra mile and allow you to put your pet's mug on the cake.) Check out these fun options below from Woof Gateaux!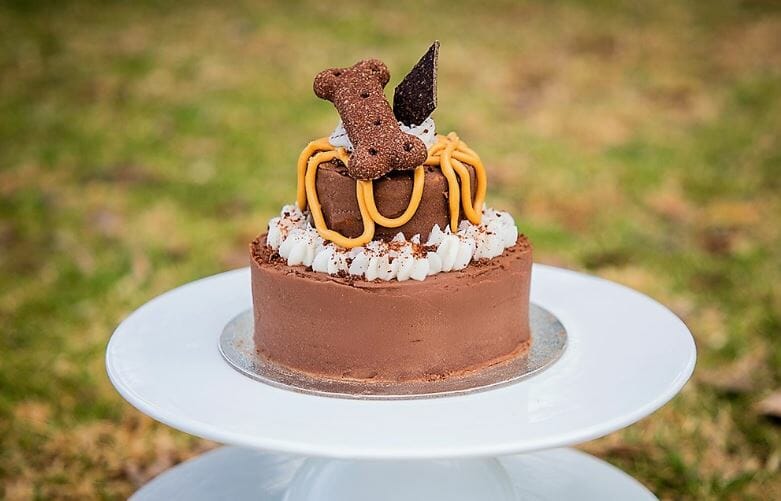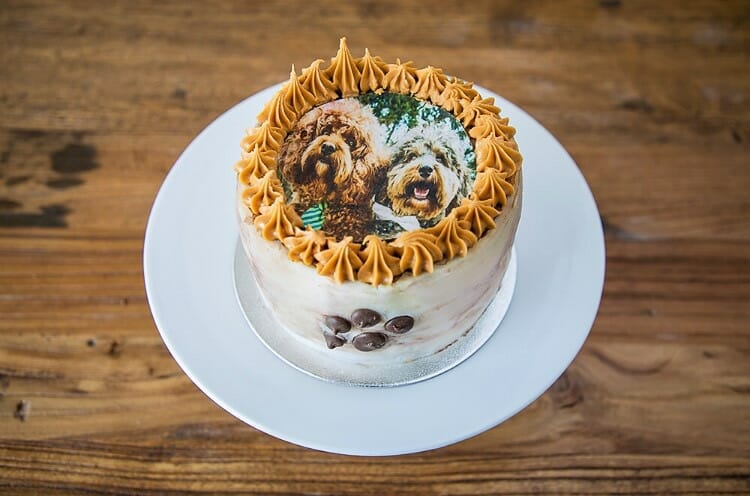 TIP: Find out if any of your two- and four-legged guests have food allergies, and set aside specially-made snacks for them.
Games and activities
What's a party without a few games and activities? Pets and humans can have a blast together through these entertaining options.
Amazing Paw-traits: Prepare different coloured non-toxic paint on huge shallow bowls. Place them over a table covered by open newspapers. Give each parent a blank canvas that he and his pet can use. His pet's paw will serve as the "brush" for this project, and they can paint anything they want as a collaborative team.
Meow-sical Chairs: A twist to the popular Trip to Jerusalem game, pets and their parents should dance and go around a group of chairs (it should be one chair less than the number of pairs) while the music plays. When the music stops, the parent and pet should sit on the chair. The couple without a chair gets eliminated, and the game continues until one pair is hailed the winner.
Bow Wow Bandanas: If you have tons of art and sewing materials lying around, why not set up a space for your guests to design plain bandanas for their pets? Hand them the customisable accessory as soon as they arrive, so their pets can wear the stylised bandanas by the time the cake is presented.
Pin the Tail on the Pooch/Kitty: Tweak the Pin the Tail on the Donkey game by using a blown-up portrait of your dog or cat, and print multiple copies of his tail for people to stick to his body while they're blindfolded.
TIP: Leave boxes all around the venue for your cat guests, and create a ball pit for your dog guests.
Giveaways
For dogs
Tennis ball
Chew toy
Rope tug
Biscuit or jerky
Bandana
For cats
Catnip yarn ball
Mouse toy
Feather wand
Lattice ball
Bowtie
Your guests can bring home the dog or cat ears they decorated, as well as the items they created during the activities.
TIP: Get the name of your friend's pet and have it printed on a personalised food bowl.
Gift wish list
Instead of asking for gifts for your dog or cat, why not ask guests to help you collect items that your neighbourhood rescue shelter needs? They can also choose to make a direct monetary donation in your name. These acts will help spread more positive vibes that go beyond your pet's celebration.
TIP: Give your nearest rescue shelter a call and list down what they need, then share the list on your Facebook event page or via an email update.
Now that you've learned the basics of pet party planning, why not organise a fete for your pet soon? Don't forget to take tons of paw-traits during the event. You're sure to get tons of sloppy kisses from him by the end of the celebration!