We're usually spoilt for choice in the summer. Sydney's many stunning parks, beaches, coastal walks and reserves make for exciting weekends! But when it comes to dog-friendly walks and parks, we run to the same on-leash stretches across Bondi, Coogee, Blackwattle Bay, Iron Cove and Callan park. The no-dogs-allowed rule makes looking for a good spot to spend the day with your four legged friend a little tough. But we're here to tell you that your search is over!
Here's a list of Sydney's top spots for on and off leash walks that you can enjoy with Fido.
#1 Wingello State Forest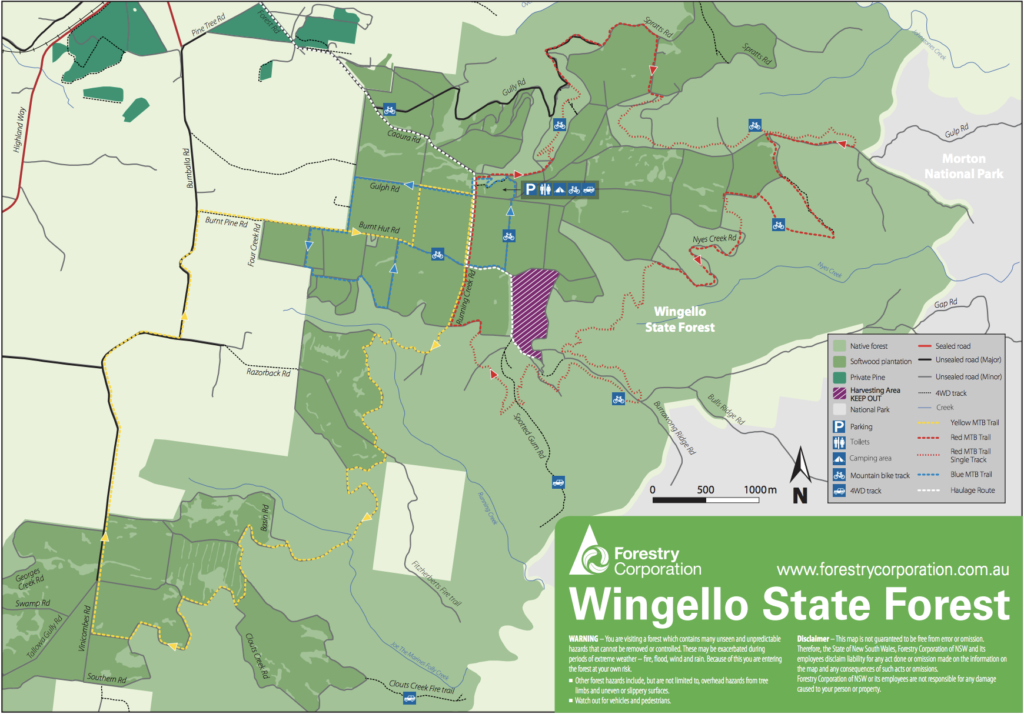 Getting there – 2 hours, 30 minutes via M31
Leash – no
This is not just an obstacle course where your pooch will love darting between the trees, but you can also camp over making the trip well worth it for a full dose of nature. With so many trails and the smell of pine this spot is sure to become a firm favourite.
The forest has great facilities including a family owned cafe with reasonably priced food, clean toilets and climbing walls. On top of that are its many mountain bike and hiking trails for all skill levels. Plus your pooch will be in his element with loads of off leash time.
Quick-tip: Mushroom enthusiasts have said that this is an excellent spot for mushrooming, so keep your eyes to the ground (but make sure your fur-kid doesn't indulge!).
#2 Strickland State Forest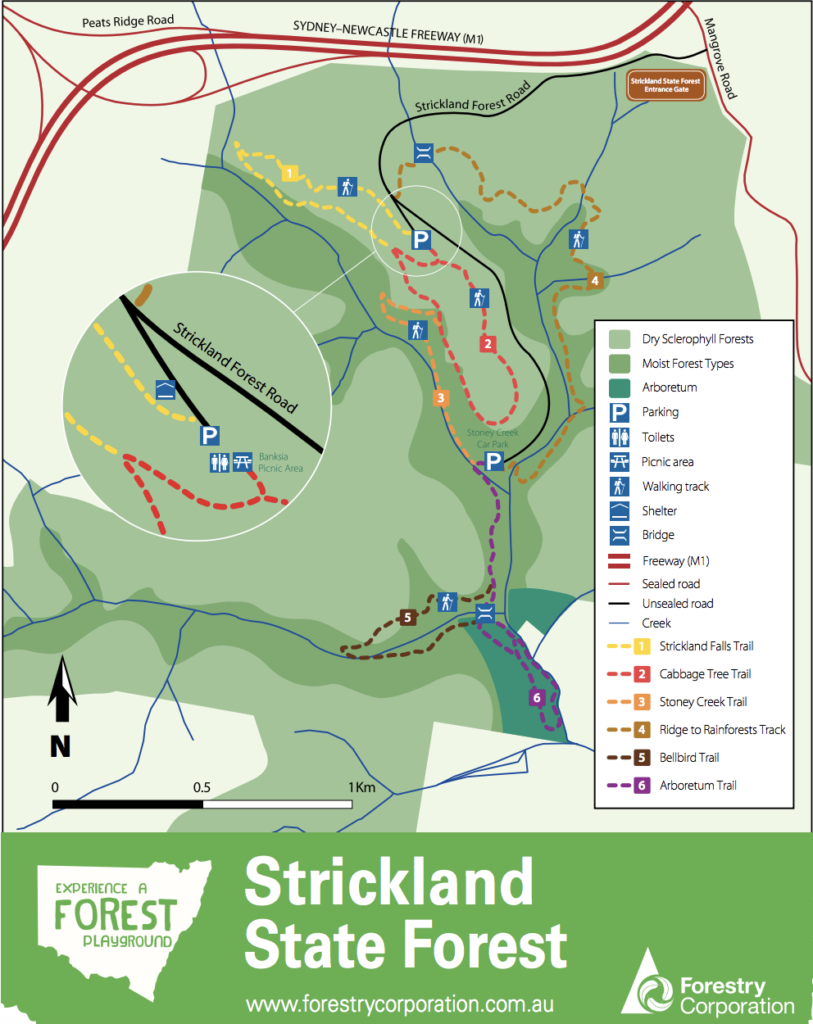 Getting there – 1 hour 10 minutes via M1
Leash – no
This is the perfect place to get that refreshing rainforest feel with your pup. Despite being a really well known spot, Strickland State Forest never seems to be packed with visitors allowing for some very tranquil walks along the numerous beautifully preserved tracks.
During the wet months prepare yourself with salt, aeroguard or other repellents to ward off leeches and pack a picnic because this bushwalk has you covered.
Quick-tip: Choose one of the looping trails to take you down towards the creek and enjoy the spray of the waterfall to cool you and your four legged friend down.
#3 Blue Mountains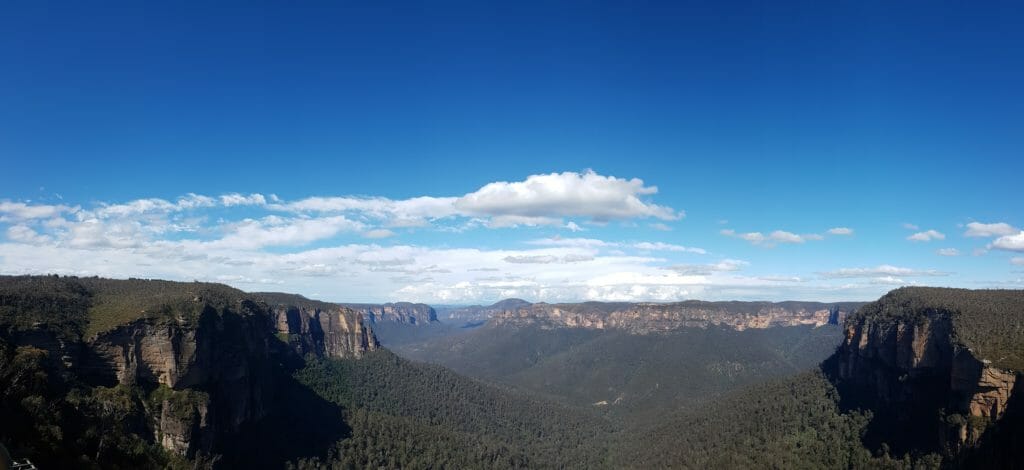 Getting there – 1 hour 20 minutes via M4 and Great Western Highway/A32
Leash – yes
So close to Sydney, the Blue Mountains are not totally off limits for dogs. There are a few spots you can take your dog around this area. Check out our top picks:
Charles Darwin Trail: Charles Darwin himself spent time in the Blue Mountains back in 1836 and many years later you can still enjoy this trail with your dog in tow. Walk down to Wentworth Falls to let your dog splash around in the water, then race back up the stairs to enjoy a picnic.
South Lawson Track: A 2-hour loop through four waterfalls, this track has plenty of water and shade. Inexperienced hikers will love the built-in steps! While you stop at a picnic spot Fido will probably find some mud to roll in to cool him off.
Terrace Falls Reserve: If you and Fido are up for a challenge, try the Terrace Falls Reserve where you will feel like you really are in the bush with some long grasses and reeds. In fact, you can have fun with the whole family; the kids will be entertained endlessly with the hidden waterfalls.
#4 Leacock Regional Park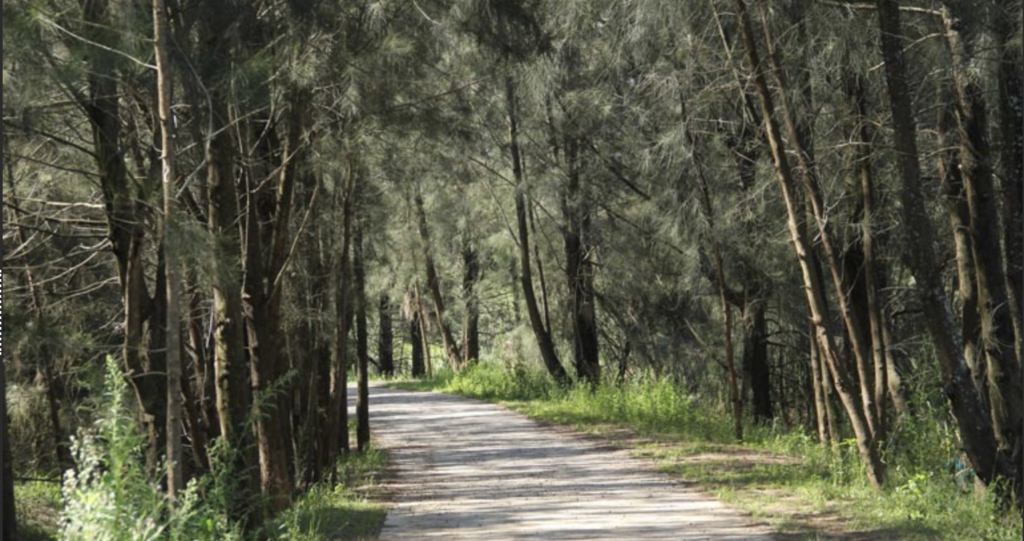 Getting there – 36 minutes via M1 and M5
Leash – yes
This lovely little park in Sydney's southwest is definitely relaxing fun for the whole family with playgrounds, walking trails, cycling tracks and picnic spots. The area is mainly flat with some tree lined paths that offer some very welcome shade in the hotter months. The best part of this park has got to be the many walking tracks next to the river! In fact, the Bellbird walking track offers you and your dog several opportunities to check out Australia's stunning fauna through a cool, sun dappled rainforest terrain.
End the excursion over at the Leacock picnic area where there'll be plenty of puppy socialising for everyone.
Quick-tip: Why not stop in at the Casula Powerhouse Arts Centre while you are in the area?
#5 William Howe Regional Park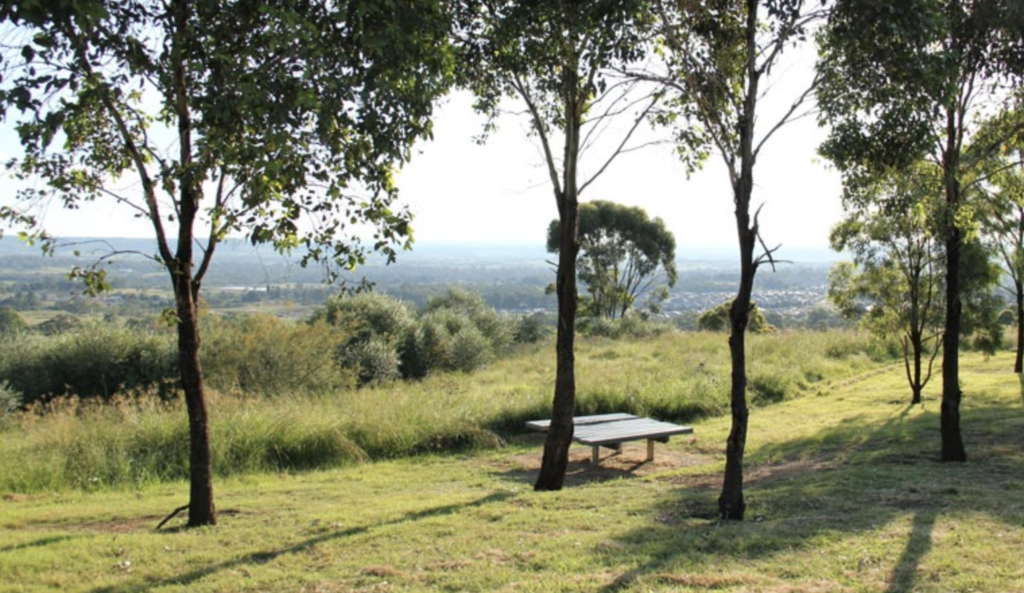 Getting there – 53 minutes via M5
Leash – yes
Frequented by locals on their bikes and with their dogs, this looping track will take you to an elevated picnic spot where you can catch your breath and let Fido do some sniffing of his own while you take in the spectacular views or catch a bite to eat.
Practise some trail running with your dog across the 2.5km loop trail where well behaved dogs are very welcome. The picnic area itself comes with scenic views and lookout points. Be sure to carry lots of water, food and snacks if you'd like to camp out here for a bit.
Quick-tip: William Howe Regional Park is popular with families who bring kids so make sure that you're comfortable with kids playing around your pooch!
#6 Cumberland State Forest
Getting there – 29 minutes via M1 and M2
Leash – yes
Take some time out from your fast paced city life to spend an afternoon in this beautiful oasis right in the middle of suburbia. Fido will love zigzagging through the trees, following the many walking trails through the forest. You can even make a full family day trip making use of the picnic and barbecue facilities or stopping in at the cafe for a post walk lunch.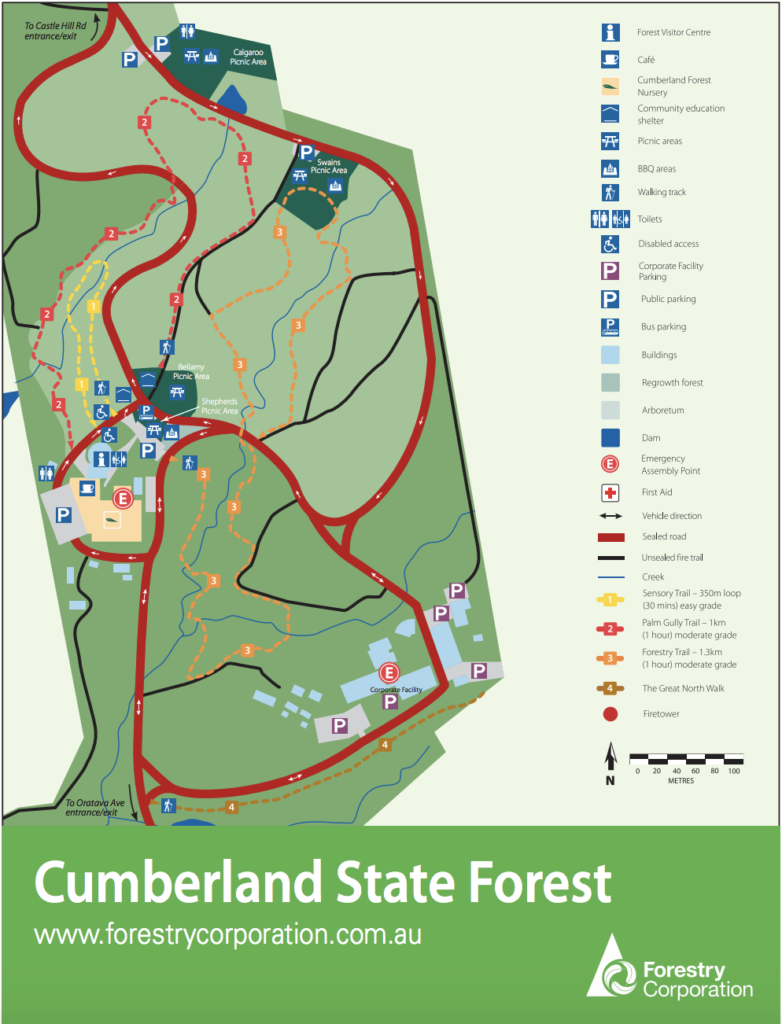 Quick-tip: Swing through the trees with the TreeTops climbing course! But remember to book in advance for this popular activity.
#7 Bomaderry Creek Regional Park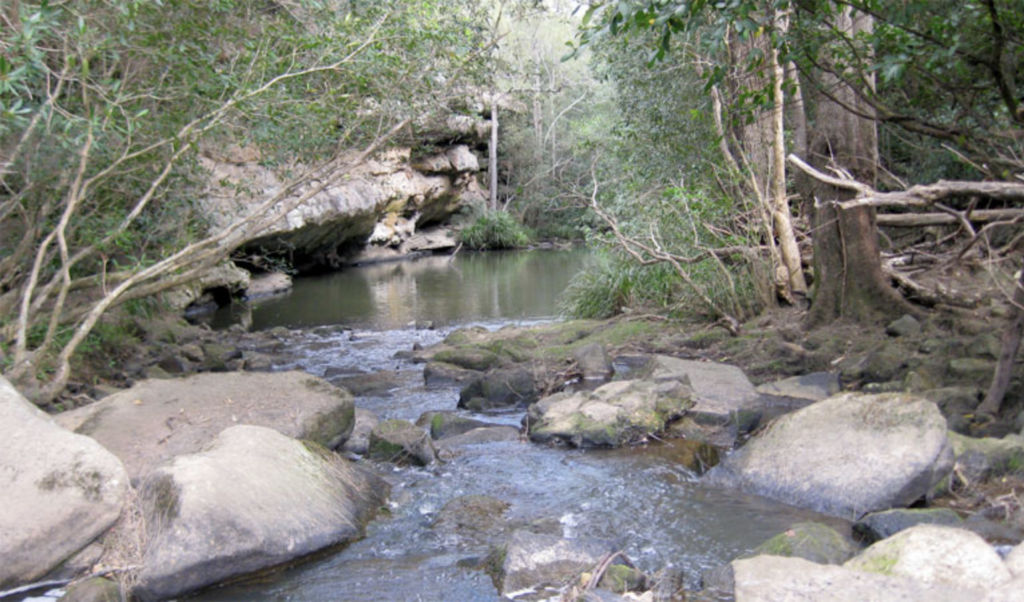 Getting there – 2 hours via M1 and Princes Highway
Leash – yes
A short skip and jump from the Princes Highway between Bomaderry and North Nowra, this park is a creek and walking trail paradise. Explore its 3.9km walking loop before settling down for a lazy day under the trees.
Two sides of the same coin, this park boasts a gum forest on the one side and towering cliffs on the other. You can choose from a variety of trails to let Fido work off some of that pent up energy and later on head back to the picnic area, equipped with nice clean toilets and barbecue facilities.
Quick-tip: During summer you may be lucky enough to spot some grey-headed flying foxes.
#8 Lake Parramatta
Getting there – 30 minutes via M4 and James Ruse Drive
Leash – yes
Just 30 kms from Sydney's CBD, pet-friendly Lake Parramatta is accessible all year round. Choose from three trails – the 1500m short She-Oak track, the 2400m Banksia trail, and the full deal – the 4km lake circuit track.
The popular lake circuit bush walk will take you around the lake which is home to a host of family friendly activities from swimming, pedal boats and even a kids play area. In even better news, the lake was opened for swimming three years ago, so no more trudging across to the Eastern suburbs for a cool summer dip!
Quick-tip: Go cliff jumping into the lake! Or if you're more leisure driven, BYO float and chill on the water.
Discover more fun weekend guides to do with your pet! Visit pet-friendly bars and cafes within Sydney or throw him a paw-ty!