Are you an animal lover who's interested in enriching your travels? Why not combine two passions—animals and travel—through wildlife conservation volunteering? 
Wildlife conservation volunteering consists of visiting a new place, interacting with the wild or endangered species found within the habitat (or at a rescue centre), and working to help preserve the area. From caring for injured animals to monitoring exotic species, there are unlimited options offered to tourists who want to make a difference while learning about the endemic animals of a novel location. 
Consider these beautiful spots when you plan your next sojourn and read up on the animals you could be encountering there:
1 Chiang Mai, Thailand
Travelers interested in getting up close and personal with elephants can make their way to Chiang Mai's Elephant Nature Park which was first established in the 1990s. Found in the northern part of Thailand, the rescue and rehabilitation centre gives visitors the opportunity to spend a day with dozens of elephants saved from all over the country.
See these gentle giants with their chosen herds, observe them as they bathe in the river, assist in feeding them, and watch them relax in custom-built pools and mud pits. Signing up for the park's "Saddle Off!" program even allows you to have a stunning forest walk with elephants who have been recently freed from laborious work. Aside from majestic pachyderms, the centre is also an asylum for rescued buffaloes, dogs, cats, horses, goats, and birds.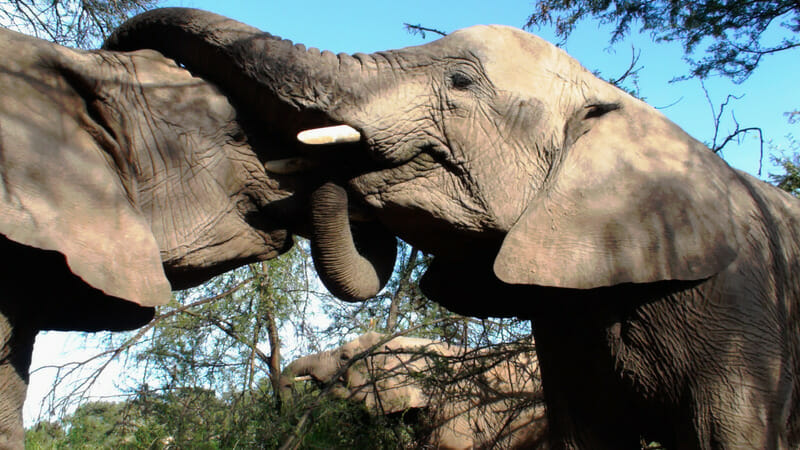 2 Zarnesti, Romania
Romania is said to be the home of more than half of the wild bears found in the European Union, so it's no surprise that Europe's largest bear sanctuary can be found within this forested region. Since opening its doors in 2005, the Libearty Bear Sanctuary has hosted over 100 brown bears that have been saved from cruel living conditions. The 66-acre oak forest grants the brown bears the freedom to climb trees, walk on logs, or bathe in the water—activities which some of them previously didn't know how to do.
Volunteers that join Responsible Travel can help out at the sanctuary for at least seven days, preparing the bears' food, monitoring the bears' well-being, and helping out with the sanctuary's guided tours while living in the nearby medieval city of Brasov.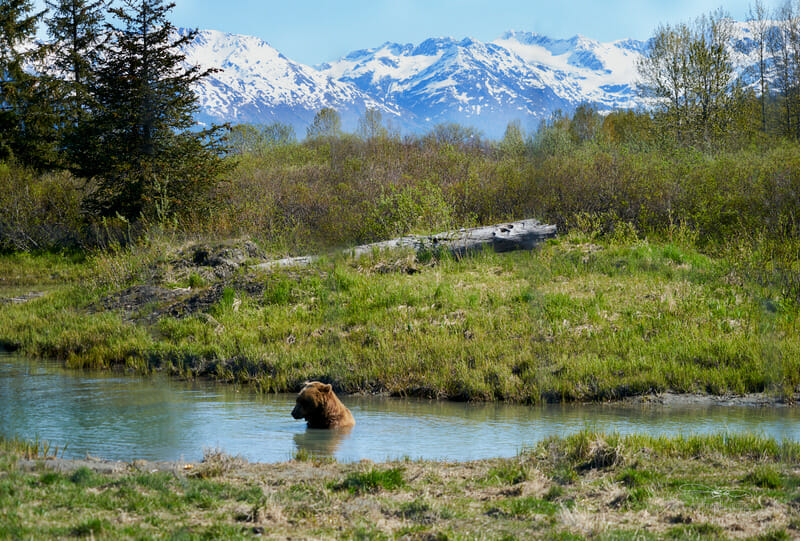 3 Negros Occidental, Philippines
Once an overfished area, Danjugan Island is now the refuge for Philippine marine and terrestrial species living in the Western Visayas region. With five sparkling lagoons, pristine coral reefs, and stunning limestone forests, the 1.5km-long island has been transformed by the Philippine Reef and Rainforest Conservation Foundation, Inc. into an outdoor classroom. Held from March to May, their annual five-day camp lets young, aspiring environmentalists to converse with conservationists (on topics such as marine ecosystems, Philippine biodiversity, and climate change) while letting them experience fun, outdoor activities on the island (snorkeling, trekking, and bird watching, to name a few).
Sightseers eager to experience nature at its purest are encouraged to visit the marine reserve and wildlife sanctuary any time of the year. Here, they can hike through the forest in search of sea eagles, enter caves to see roosting bats, or swim with a colorful school of batfish. With solar-powered facilities and water consciously rationed on the island, the sanctuary promises a rustic escapade with low carbon footprint.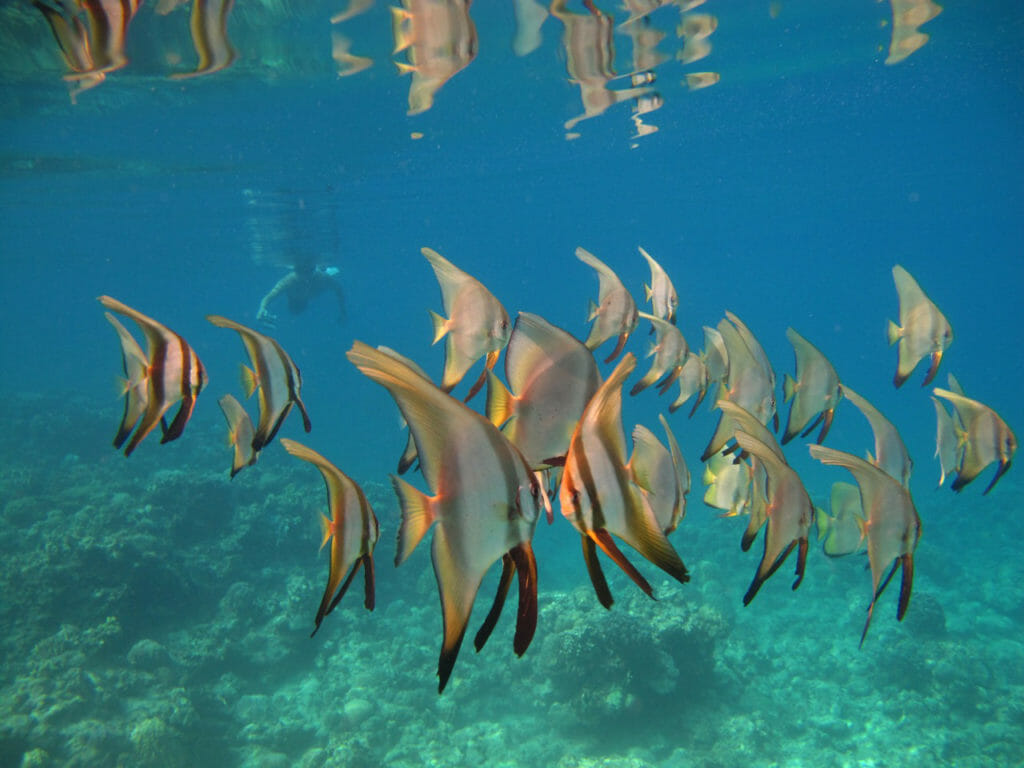 4 Greater Kruger Area, South Africa
Got the eye and patience for capturing animals on camera? This GoEco adventure in northeastern South Africa might just be your cup of tea! Take photographs of wild animals and contribute toward ongoing animal research and awareness campaigns.
For a minimum of four weeks, volunteers get to stay in a lodge on a private reserve that's only 45 minutes away from the Kruger National Park, South Africa's premier national park which is known to contain significant numbers of all Big Five game species. Participants undergo extensive photography and photo editing workshops, engage in community work, assist on conservation initiatives, and camp out in the wild to photograph natural sites (waterfalls, river canyons, and plants) and animals (vervet monkeys, impalas, and leopards).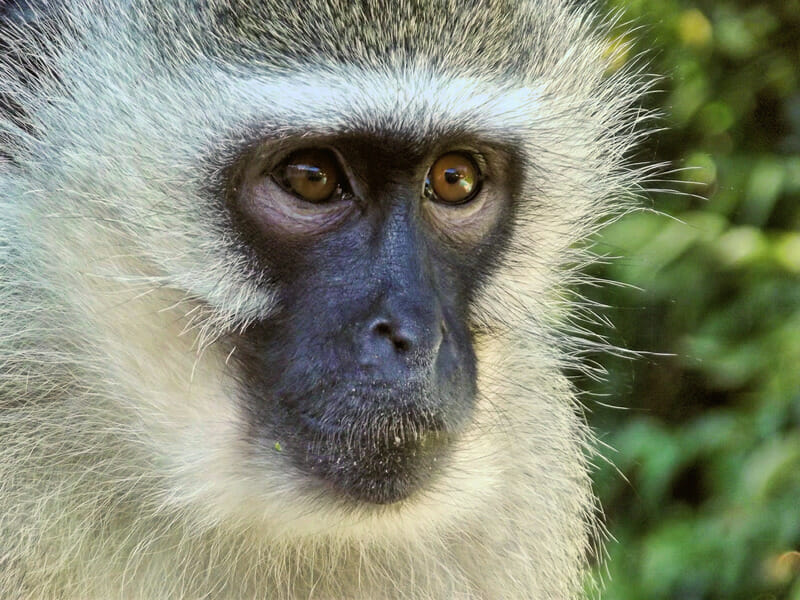 5 Galle, Sri Lanka
Spend at least a week on the southern coast of Sri Lanka to protect sea turtles from poaching, fishing, and other threats. Take a trip with Volunteering Journeys to visit authorised turtle hatcheries and assist in tracking the overall status of sea turtles.
For two to three hours a day, volunteers are assigned to monitor mother turtles that hatch eggs, keep the eggs safe from predators and poachers until their hatching, help release healthy newborns into the ocean, fill up and clean water tanks, and/or care for sick sea turtles. Lucky participants can join in the night camps held on the beach (usually from December to April) to watch mother turtles lay their eggs, while others are given a chance to interact with the community through marine awareness projects.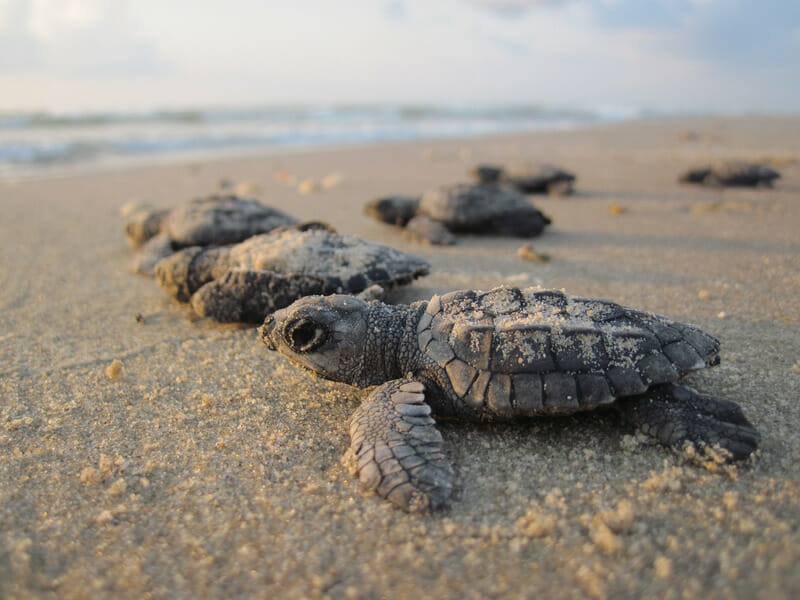 6 Sichuan, China
Travelers obsessed with pandas can visit China's Chengdu Research Base of Giant Panda Breeding to discover how this peaceful reserve protects and effectively increases the current panda population.
Those with at least a week on their hands can join GoEco's immersive program that allows volunteers to assist giant panda keepers, receive basic training, prepare panda food, and clean the panda pens and enclosures. Those who arrive between July to September and November to December may be treated to panda cub viewings at the Panda Base or Breeding Centre. Cultural activities such as Chinese language lessons and Chengdu city tours are also included in the package.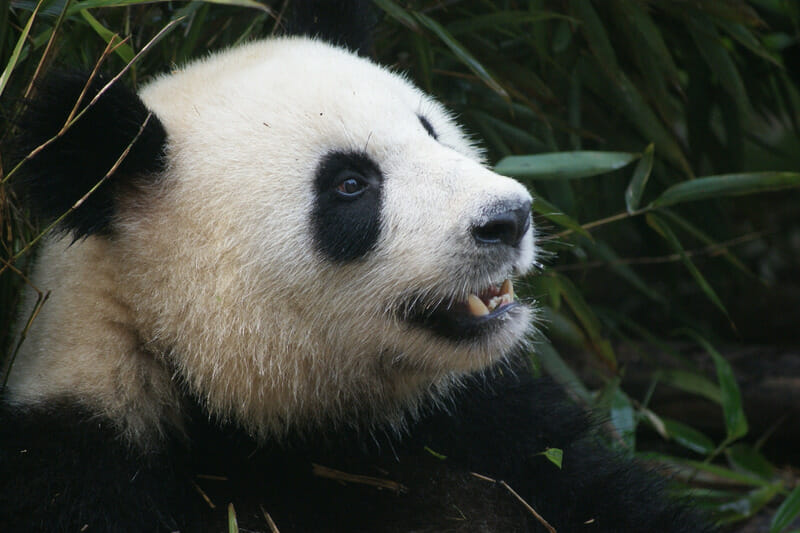 7 Calga, Australia
Just an hour away from Sydney by car, the Walkabout Wildlife Park is an 80-acre wildlife haven that offers guided youth camps and adult education programs. From overnight bush adventures to weeklong international cultural exchanges, participants get to meet over 180 species of mammals, birds, reptiles, and frogs who all consider Walkabout Park home.

Volunteers gain practical knowledge by working closely with rangers who were taught by local Aboriginal elders. Combining eco-education and volunteering, the park's four-night residential program grants participants the rare opportunity to encounter friendly wildlife animals (who doesn't love kangaroos and emus?), to live and work in the bush, and to find out how the Aboriginals survived in it.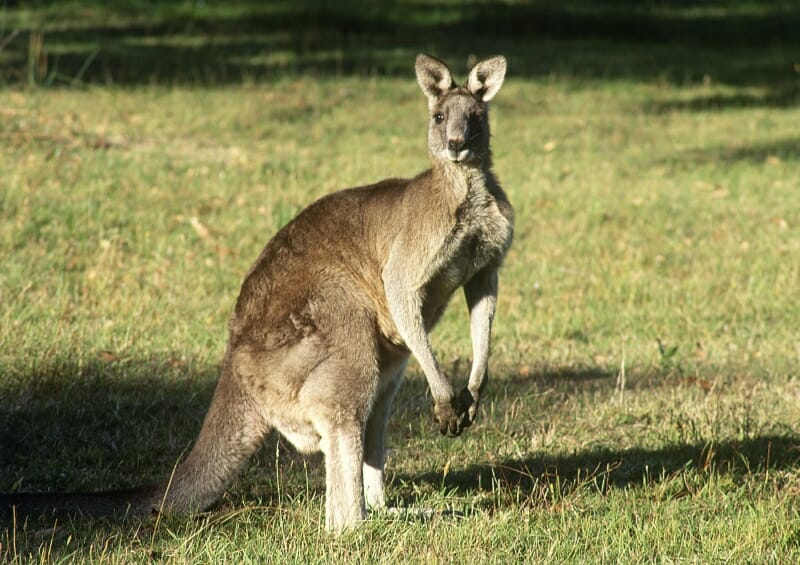 8 Sarawak, Malaysia
Orangutans get top priority at Matang Wildlife Centre, a facility that rehabilitates and rescues orangutans as well as other rainforest animals like acrobatic gibbons, scaly pangolins, and Malayan sun bears. Situated at the western edge of Malaysia's Kubah National Park, the centre not only provides food and builds infrastructure for those under its care, but also funds research and assists with animal release.
For two or four weeks, volunteers will engage in physical work including husbandry, construction work, orangutan enrichment, maintenance of enclosures, and farming—tasks that aim to improve the conditions of the wildlife centre. Another 14-day tour takes visitors around the biodiverse national parks of Sarawak, granting them the chance to see Borneo's endangered primates, create bamboo handicrafts with a local community, and meet an indigenous tribe that inhabits the rainforest.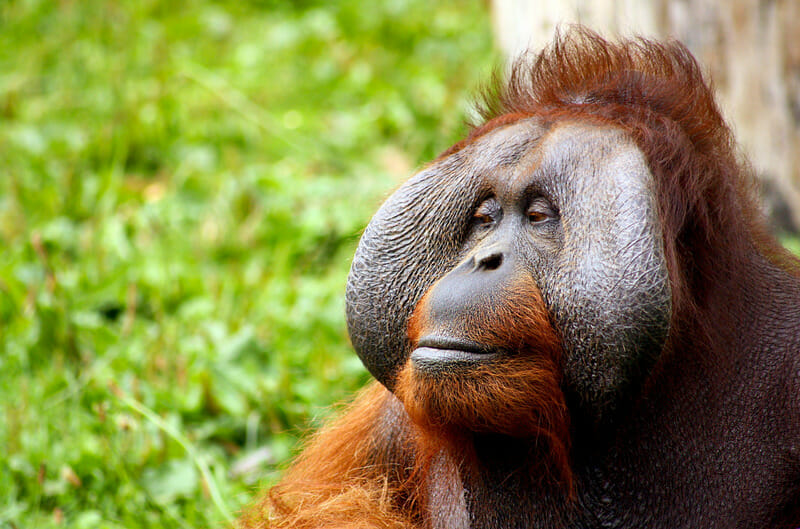 9 Vonitsa, Greece
If playful dolphins have always been your favourite aquatic mammals, this is your golden opportunity to partake in a project that will help generations to come. Travel to the picturesque Gulf of Ambracia in northwestern Greece and work side by side with scientists and researchers of the Ionian Dolphin Project.
The six-day seafaring adventure stresses the importance of marine ecosystem conservation while teaching volunteers how to properly collect and analyse research data on the dolphin population dwelling in the east Ionian Sea. Data on monk seals, turtles, fish, and seabirds are also collected when encountered by the research team.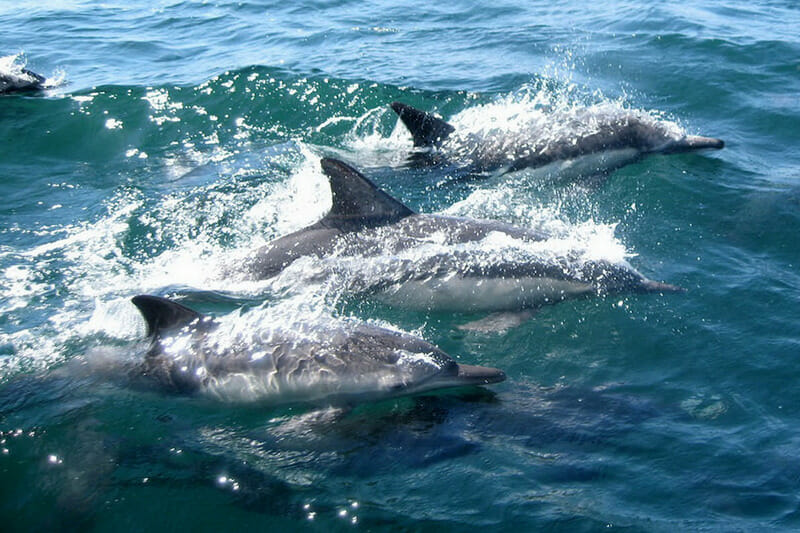 10 Töv, Mongolia
Witness wild horses galloping across a grassy field at Hustai National Park, situated 100 kilometres west of Ulaanbaatar, Mongolia's capital. A symbol of the country's national heritage, the takhi or Przewalski's horse (named after Russian explorer Nikolai Przhevalsky) is a rare and endangered horse native to central Asia.
As an Animal Experience International volunteer, you'll get to observe the horses in the field, noting their behavior, the growth of the foals, and their numbers and distribution for a minimum of two weeks. (Plus, you'll get to live in a traditional felt yurt at the park!) The gathered findings will aid the park's resident biologists and researchers in the management and building of the takhi population, the protection of its forest-steppe ecosystem and historical stone monuments, and the development of ecotourism to support the local communities.

As with every excursion you plan, make sure you have the proper travel documents and meet the health requirements needed (you must be physically sound and have updated vaccinations) to participate in the activities you signed up for.
No matter where you choose to go or which species you decide to help, you can be a more conscientious traveler that positively impacts the world with every trip you take. These wildlife creatures may not be able to explicitly thank you, but your help will undoubtedly make a lasting impact on them.