Beautiful tabby Luna Bubbles came into Kris Katalbas-Hagamann's life at the purr-fect time. The 34-year-old market research professional who moved to Sydney, Australia from Manila, Philippines fell in love with the kitten instantly after she and her husband came across Luna's photo online. Together for over 14 months, Kris shares how adopting the 18-month-old domestic short-haired cat has changed her life for the better.
Help out by donating to Urban Kittens
With your kind assistance, Urban Kittens can care for the lost, abandoned, and homeless kittens and cats in the Bayside area of New South Wales. 
Waldo's Friends (WF): How did you come to adopt Luna Bubbles?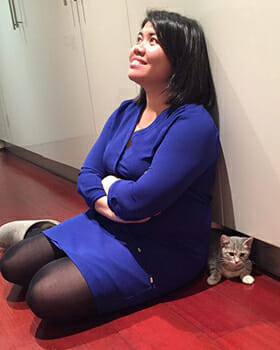 Kris Katalbas-Hagamann (KKH): I thought I was a dog person because we had a family dog back in the Philippines. Moving to Sydney and just recently married, I wanted to adopt a pet with my husband. Since we were living in a small apartment and both with full-time jobs, we felt like it was easier to care for cats because they're low maintenance. 
We decided early on to adopt a rescue instead of buying from a breeder. We looked at pet shelter websites to find a kitten to adopt, but none of them felt right. I told myself that I will know deep in my gut if the kitten I see is right for us. Eventually, my husband Zig came across a post putting up a litter of five newborn kittens and their mum up for adoption. They were abandoned on the side of a road on New Year's Eve, and the person that found them initially brought them to a pound but was turned them away because it was already at capacity. Thankfully, they knew someone who fosters kittens, and she was the one who posted about it. In the post, I saw a tiny kitten with her grey fur all over the place and the biggest sad eyes. I knew right then and there that I was bringing home that kitten.
We initially planned on calling our future kitten Bubbles because it's such a cute name. But when we were told that she was named Luna, we felt it was the right fit. So we gave her two names instead.
WF: Before Luna Bubbles, did you have any previous experience with adopting animals?
KKH: This is the first pet that I personally adopted, let alone rescued, and this will not be the last. Since adopting Luna, I now have a heightened awareness about rescue animals. It's so sad to see dog and cat pounds just filled to the rafters that they have to reject more rescues and even put down some of them just to make some room. It's horrible.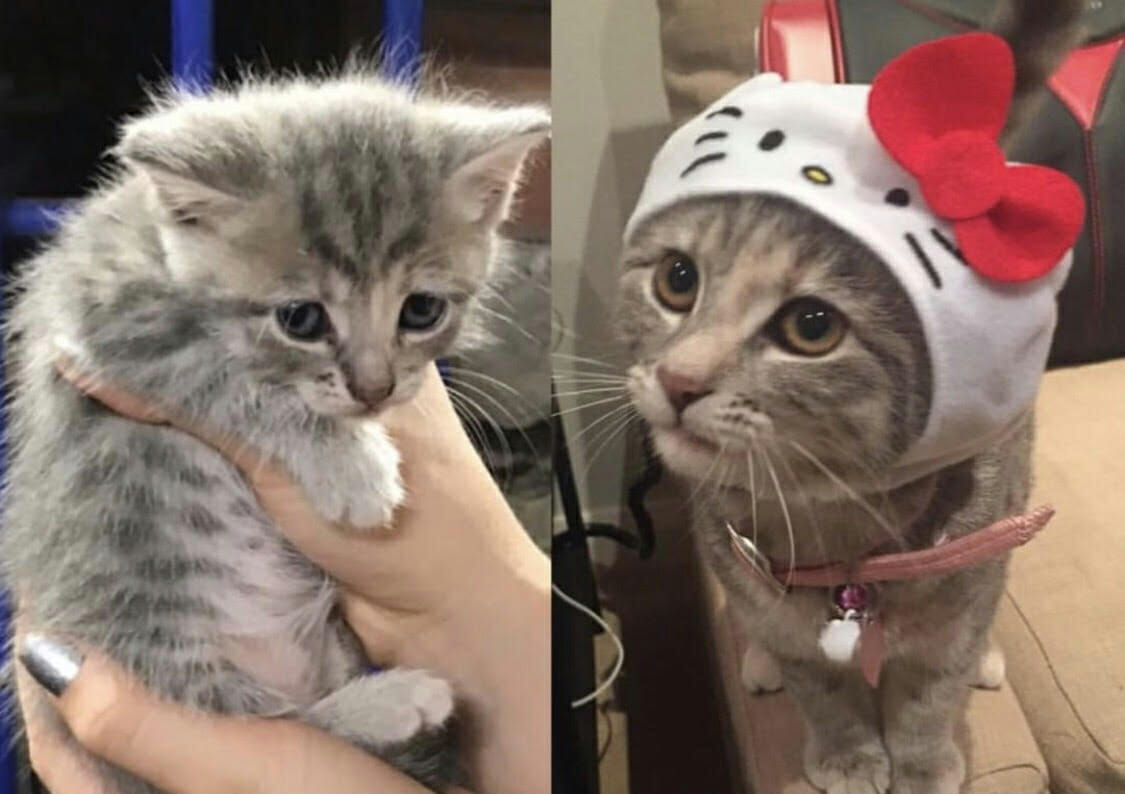 WF: What were the challenges that came with adopting her?
KKH: The only major challenge we had was our apartment. Pets were not allowed in our apartment, which is quite common in Sydney, but we adopted Luna anyway. It was stressful when our property managers would do their monthly inspections because we had to be creative in booking the inspection time, finding a way to sneak Luna out of the apartment, and making sure we hid all her things (including her toys, cat tower, and litter!). That went on for about six months before we had enough. Thankfully we've moved out of that flat and into a pet-friendly apartment where Luna is finally a legal resident. 
Another challenge is her bad habit of scratching the furniture with the couch being the worst casualty of them all. It's all torn and tattered on the sides because Luna decided to use it as a secondary scratching post. As one of my friends and fellow cat mum says, "Cat owners can't have nice things."
WF: Now that you've been together for over a year, are there any anecdotes you can share about Luna Bubbles?
KKH: One of the first toys we bought for Luna was one of those string on a stick toys which had a blue sparkly rat at the end of it. We called it Mister Ratty. Luna absolutely went bananas for it when she first saw it, and her eyes would go big whenever we brought it out for playtime. Because she likes to grab, pull, or bite it, she would end up damaging the toy in some way. We've already went through five of these and we always have to buy a new one because we could tell it's her favourite. We bought new toys of a similar kind, but we could never get the same level of excitement from her.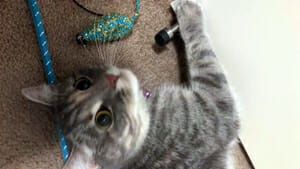 WF: What are some pet parenting tips you can share with first-time animal owners?
KKH: 1) Do a lot of research and be prepared for this responsibility. You are literally responsible for your pet's life, so make sure you have the capability to take on a pet. Reach out to other pet owners and do not hesitate to ask questions. I am so lucky that Luna's foster mum was so patient with all my questions. She even sent me a long document outlining dos and don'ts in taking care of a cat. 
2) Get ready for a long-term commitment. Cats are low maintenance, but we still need to take care of them for the rest of their lives. That includes daily feeding, daily cleaning of the litter, and daily playtime, regular vaccinations, vet trips, etc. You need to have the capacity to do all of these on a regular basis. It seems daunting at first, and will take some adjustment in the first three to six months, but you'll get used to it. 
3) It's best to adopt cats when they're at least 12 weeks old, especially if this is your first time. A responsible shelter would insist on this anyway. By then, they would've had their first round of vaccinations, dewormed, desexed, litter trained, and can eat "normal" cat food.
WF: What's your advice for people thinking of adopting a rescue animal?
KKH: Do it! In Australia, animal shelters are the first place you can look. Ask if the cat you are adopting is vaccinated, dewormed, and desexed, otherwise you will have to get this done yourself.
WF: How has your life changed after adopting a pet?
KKH: I always tell people that Luna saved me in so many ways. Before Luna, I really got into a dark place with a high pressure job, the discomfort of living in a foreign country, and other personal issues. Since Luna entered our lives, my stress and anxiety levels decreased significantly. My husband said my overall disposition changed since we adopted Luna and I'm just a lot happier.
Everyone should absolutely adopt a pet! It will change your life. There are so many pets that need your love and home, and I promise they will give back the love tenfold. These pets will change your life for the better.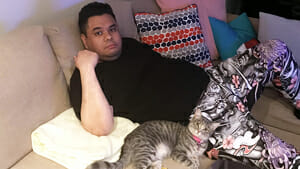 Follow the adventures of Luna and her adopted sister Moomoo on Instagram.
Read more rescue stories here! Do you know of an interesting pet adoption, foster, or rescue story? Share your suggestion with us by commenting below!