Born and raised in Manila, Philippines, Coco is a cat lover who just recently adopted her first stray. She shares how she found Rocket last December, and how he became the best gift she received that Christmas. She reveals, "My sister and I were putting up decorations in the garage for our house Christmas party when we heard soft meows coming from behind the car. I went to check and found a tiny, dirty kitten with the saddest eyes, just sitting on a bench. He was clearly famished and looking for food. I gave him some wet cat food (I had some at hand because I also feed the strays in our village) and he immediately devoured it."

Coco continues, "He stayed in our compound for a day, until one of the neighbourhood boys saw him and mentioned that he may be from our neighbour who fosters stray cats. I returned the lost kitten to our neighbour by slipping him through their gate. I thought that maybe the kitten was looking for his mom since I guessed he was just about a month old. The following day, the stray kitten found his way back to our house. He waited patiently inside the box we first put him in. That's when I decided to rescue him." 
Help out by donating to Philippine Animal Welfare Society (PAWS)
With your kind assistance, PAWS can rescue more dogs and cats from cruelty or neglect, then treat and rehabilitate these animals.
Waldo's Friends (WF): Did you have previous experience with animals and pet rescue? How did this affect your decision to adopt Rocket?
Coco Yu (CY): We used to have dogs before. I also had tortoises and another cat that was given to me, but this is my first time to rescue a stray. Personally, I believe all lives matter—whether it's human life, animal life, or plant life. 
This kitten was obviously too young to care for himself and would most likely die without food or water. He was malnourished and covered in fleas when we found him. Giving him basic animal care was the humane thing to do. I couldn't bear the thought of the poor kitten dying and I didn't do anything about it, when in fact, I could have done something to help.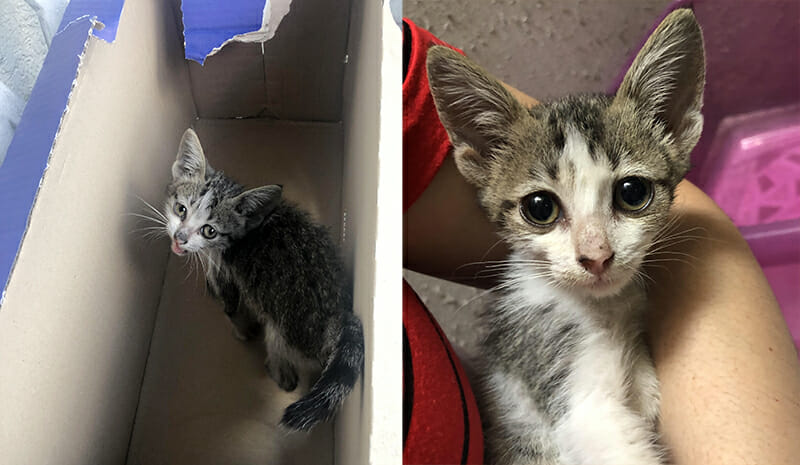 WF: Were there any challenges that came with adopting him?
CY: It wasn't a hard decision to keep Rocket. He was so young when he came to us, so it wasn't difficult for him to adjust to a new environment. Plus, he wasn't afraid of human contact. Rocket ate well and slept well; he enjoyed playtime and "lambing" [showing affection] time. We just had to be extra patient in dealing with his flea infestation and ear mites. But it was almost immediately treated within two weeks' time. 
WF: What would you say makes Rocket unique?
CY: Unlike most cats, Rocket is a very calm kitten. He loves being cuddled, petted, and even carried like a baby. I think he would go with anyone, so long as you give him chin rubs and body rubs.
Sometimes, Rocket "talks" to his toys. He would meow at the toy and circle around it before launching an attack. I find this really funny. It's as if he's warning the toy, "Get ready, you're about to go down!"
When the room is awfully quiet, you bet mischievous Rocket is up to something. He likes to hide in cabinets, under the sheets, or behind drawers. These days, his new hiding spot is inside my backpack!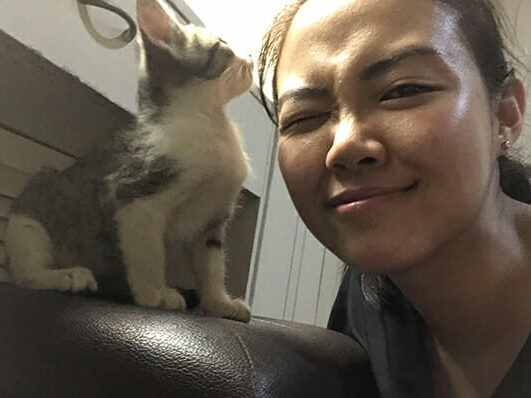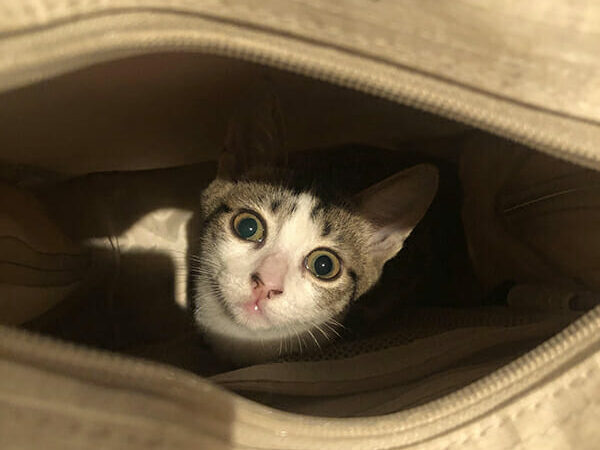 WF: What are the things your adopted pet enjoys doing with you?
CY: He loves being constantly petted. This still surprises me sometimes, but I'm more than happy to oblige. I notice that he eats more when I'm around, so I try to be present during his meal times. Rocket also likes to observe me whenever I'm writing or meditating. Maybe he wants to meditate too!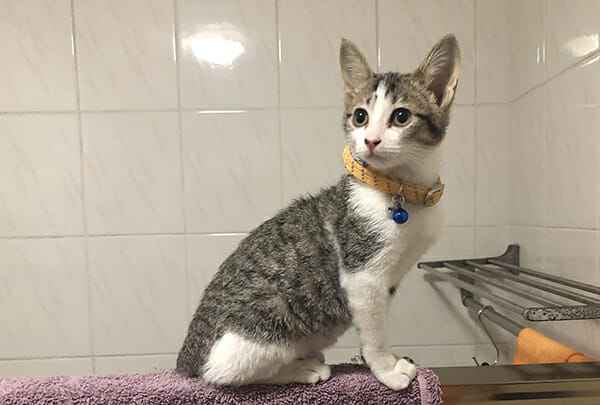 WF: What's the best pet parenting tip you can give for first-time animal owners?
CY: Having a pet is a serious commitment; it's not a social status indicator or something you do "just for fun." Think of it as having a child. It takes work and sacrifice—you need to spend time and resources on your four-legged baby. It may be tiring, but it is also very rewarding.
WF: What's your advice for people thinking of adopting a rescue animal? Why would you personally encourage them to adopt?
CY: If you are seriously thinking of adopting a rescue animal, congratulations and thank you for taking the moral high ground! Most stray animals had a hard start in life. Living off the streets is not an easy feat—food and water are scarce, they are constantly exposed to parasites and illnesses, and they do not have a roof above their heads to protect them from the heat or heavy rains.
Adopting them means these vulnerabilities will be kept at a minimum. You are giving them a much bigger chance at surviving and having a better, longer life. Plus, adopting saves lives, so thank you for choosing to save a life by adopting. Trust me, these animals will forever be grateful to you.
WF: How has your life changed after adopting Rocket?
CY: I know this for sure: my life has been more purposeful and colourful since I rescued Rocket. I look forward to going home after a long day at work because I know he is waiting for me. It feels great to save a life; it feels even greater for the love and care you give to be given back to you tenfold.
Sometimes, I look back at Rocket's very first photo (all dishevelled and filthy) then I look at a recent photo and get teary-eyed. A little love can really go a long way.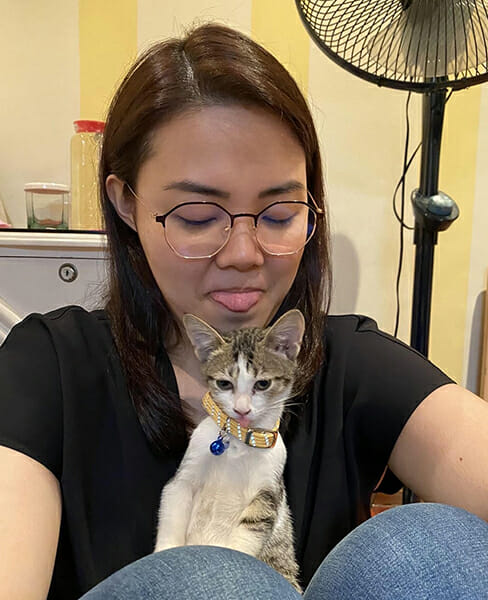 Follow the adventures of Coco and Rocket on Instagram. 
Read more rescue stories here! Do you know of an interesting pet adoption, foster, or rescue story? Share your suggestion with us by commenting below!