An administrative assistant from the United States of America, 39-year-old Rogelio Tiu is an animal lover who has taken in dogs and cats over the years. He shares the story of his favourite rescue dog, a pitbull-dachshund mix who sadly passed away last August 2019. Rogelio shares, "Abigail was the first pet I ever personally rescued. She was with our family for 10 years."
Help out by donating to Kennel to Couch
With your kind assistance, Kennel to Couch can remove more at-risk pit bulls from shelters in Maryland, USA.
Waldo's Friends (WF): Hi Rogelio! How did you first come across Abigail?
Rogelio Tiu (RT): Abigail was scared and anxious when I found her hiding underneath my neighbour's parked truck. My neighbour mistakenly thought that she was my dog. I pulled her out carefully and noticed that her collar was tight, which was a sign of neglect. I brought her back to our house, removed her collar, gave her water and food, and tried my best to make her feel safe.
The next day, my wife posted signs about a lost dog that was found. As weeks went by, nobody claimed Abigail, so my wife and I decided to keep her as our own. She instantly became a part of our family. I knew she needed help that day and a new loving family that would love her very much.
WF: Were there any hardships that came with adopting her? If so, how did you deal with them?
RT: Before Abigail came along, we already had three other dogs and four cats in our home. I guess the only thing that would be considered a challenge was how Abigail initially behaved around the cats. She chased them because she was curious about them, but she quickly picked up that the cats were part of the family too!
WF: How was Abigail during her first few weeks at home?
RT: She was timid and unsure at first. I think it took about two weeks for her to warm up to us and let her real personality show. However, it felt good knowing she immediately got along with our other pets.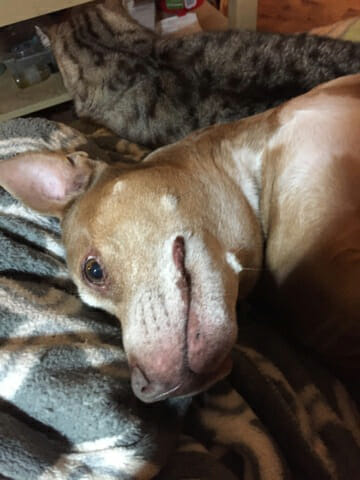 WF: What's one funny story you vividly remember about Abigail?
RT: One time, Abigail held an apple with her mouth and she passed out. She looked like a roasted pig. It was hilarious!
WF: What would you say made Abigail unique?
RT: Abigail was unique because of her breed—she was a pit-dachshund mix! She enjoyed giving us lots of kisses and showering us with non-stop love. At night, Abigail liked to crawl underneath the sheets and just snuggle with us in bed.
WF: As a pawrent of adopted animals, what's the best parenting tip you can give for first-time animal rescue owners?
RT: Always be patient with the animals because you don't know what their lives were like before they joined your family. And always give your pets the love that they deserve.
WF: Can you also give advice for people who are considering bringing in another animal into their home?
RT: Introduce the animals to each other. Be present during the first few times they interact. Let the other animals see how you welcome the new animal as well. That way, both parties will understand that they are part of one loving family.
WF: What's your advice for people thinking of adopting a rescue animal? Why would you personally encourage them to adopt?
RT: Adopting will give the animal in need a second home and another chance to live. Plus, adopting animals is the best way to fight puppy mills.
My life changed because of Abigail. I'd say that I became even more compassionate and kind toward animals because of her.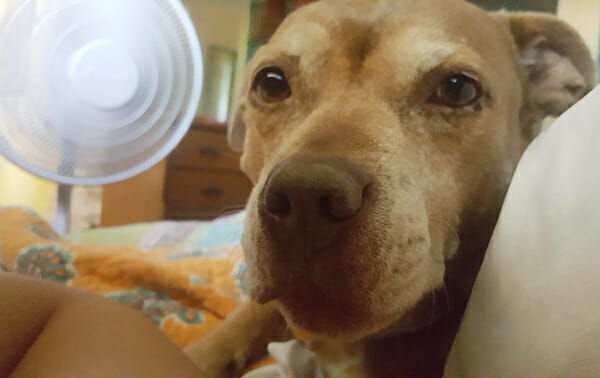 Read more rescue stories here! Do you know of an interesting pet adoption, foster, or rescue story? Share your suggestion with us by commenting below!