Graphic designer Katrina Ballecer is cat mum to Marty, a three to four-year-old Philippine domestic shorthair who was actually a foster fail. The longtime cat owner and foster mum shares, "I was originally going to put Marty up for adoption. But after learning that he needed extra care, I decided to keep him."

Katrina shares how her mom and grandma influenced her love for cats, and how this passion fuels her other interests.
Help out by donating to Cats of Ortigas
With your kind assistance, Cats of Ortigas can manage the existing community cat colony within the Ortigas CBD through TNVR, adoption, and managed feeding.
Waldo's Friends (WF): Hi Katrina! Could you tell us about some of your most memorable cat adoption stories?
Katrina Ballecer (KB): I've been adopting cats since I was a child. The love for cats runs deep in my family—my mom and my grandmother are active cat rescuers. There was a time when we had around 30 cats in our home. Neutering and spaying were not yet very popular back then in the early '90s, but most of our adopted cats were neutered because we had an American neighbour, a veterinarian who made us aware of its importance.
I consider adopting and rescuing cats to be a part of my normal life since I've been exposed to it since I was young. When I adopted Nugget, I was still in college. I was just randomly looking out the window, when I saw kittens crying in the truck bed of my classmate's pickup. We divided the kittens among us and Nugget ended up with me. He was so tiny that he fit in my jacket pocket. He lived a happy and peaceful life with us for 15 years. We miss him every day.
Aside from Nugget, another cat that's close to my heart is Marty. He used to be one of our community cats who was regularly fed by many people. Marty went missing, and came back a month after. He became extremely dirty and thin, so I decided that I needed to bring him home with me. I guess I was destined to care for Marty because several months in, we found out that he had severe digestive issues. Marty has had three abdominal operations and several confinements at the vet, but he is a fighter. He is well-loved and thriving despite needing medication for life.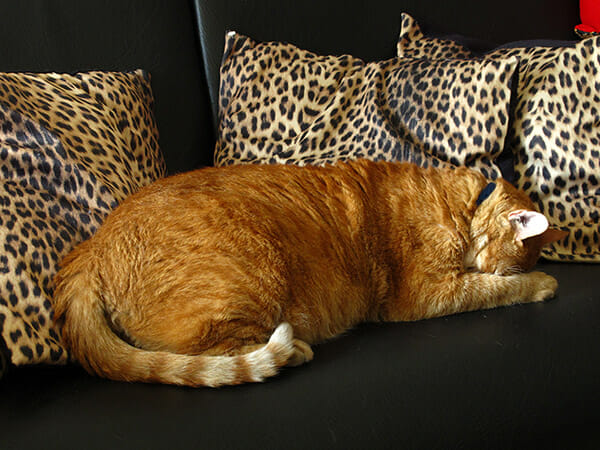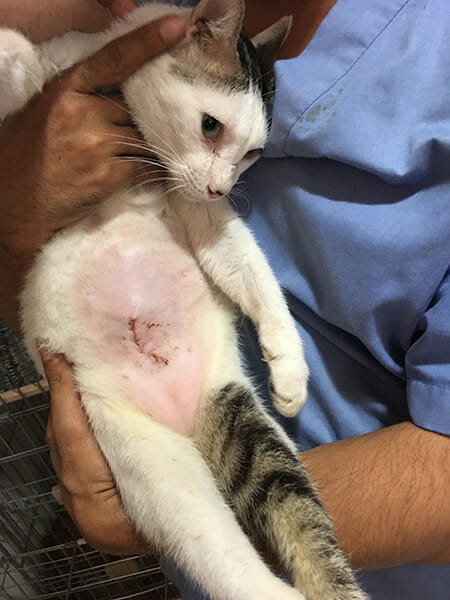 WF: What makes Marty unique?
KB: Marty loves being carried and brushed. He is the noisiest cat and always seems hungry! But I guess that is a normal behaviour for cats who grew up in the "wild." They are not sure where or when their next meal will be. On a related note, I have to watch Marty closely because when I am not looking, he is always looking for something to eat (non-food items included!). One time, I found him trying to chew on a wire brush!
WF: What's the best pet parenting tip you can give for first-time animal owners? How about first-time multiple cat owners?
KB: Give the cat or cats a chance to get to know you. Bonds develop over weeks, months, or even years for some. One of our rescue cats only started allowing us to pet her a year after we took her in!
WF: What's your advice for people thinking of adopting a rescue animal?
KB: I definitely encourage others to adopt rescue animals because I believe all animals deserve loving homes. Adopt don't shop!
WF: Could you talk about your personal project, The Offbeat Cat? Where do you get inspiration for your merchandise?
KB: The Offbeat Cat started because I wanted to find a way to make my advocacy more sustainable. It is a bonus that I have fun making all of the cat merch. A part of the proceeds go to our community (Cats of Ortigas), buying cat food and helping out with expenses such as vet bills and neutering. Also, I try to help other groups and people who need help with their rescues.
We all have a responsibility toward the welfare of the animals in our communities. I really think that it is something others should get into. Look for your local animal communities, and ask how you can help. It can be as simple as sharing stories on Facebook to help spread awareness or more involved participation such as helping catch cats for TNVR.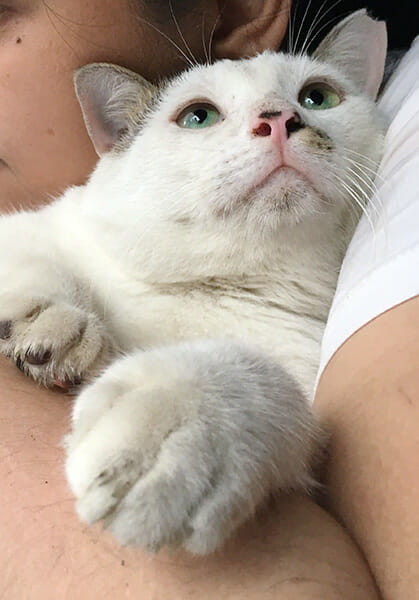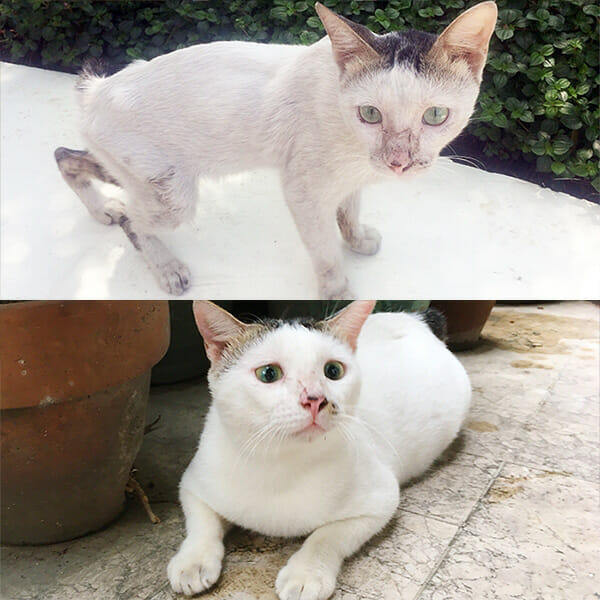 WF: Earlier, you mentioned Marty being a foster fail. Could you share some of your best fostering memories?
KB: My mom and I have been caring for foster cats for years. I think the most number of foster cats we've had at one time is six. The best memories are always the ones that involve them being adopted. I super love how kitties are welcomed into loving homes.
These days, I no longer live with my mom, but I still help out as much as possible—taking the cats to the vet, buying supplies, and of course, cleaning. There is really a lot of work involved in fostering, but we love these cats. Seeing how they transform into beautiful creatures is worth all the trouble.
WF: How do you make sure your resident pets don't get jealous of the fosters and of each other?
KB: The fosters are separated from the resident pets. They have very little interaction with the resident cats—mostly for health reasons, especially with some of them coming fresh from the streets.
We try to give the foster cats equal amounts of attention and care, but most of them just want to be left alone (haha!). We focus more on the clingy ones—the cats who like being cuddled, and the ones who need special care.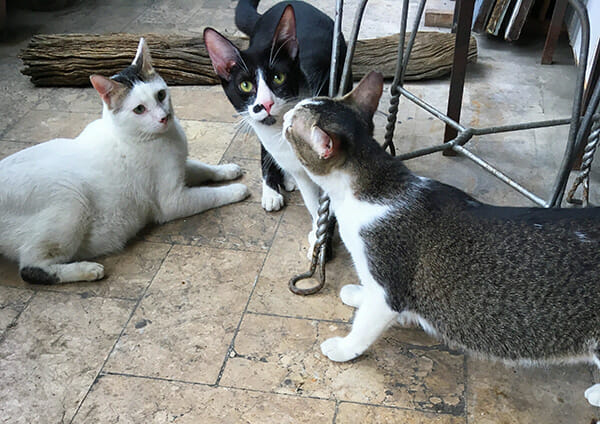 WF: What's the best tip you can give for first-time foster parents?
KB: Be patient and don't be afraid to ask questions from more experienced foster parents.
WF: How has your life changed after adopting and fostering cats?
KB: I feel that I am more active in wanting to help animal welfare groups, and people who are interested in helping animals.
Follow the adventures of Marty on Instagram. Follow The Offbeat Cat on Facebook and Instagram.
Read more rescue stories here! Do you know of an interesting pet adoption, foster, or rescue story? Share your suggestion with us by commenting below!